Registered User
Join Date: Apr 2014
Location: Cape Coral
Posts: 192
My WTF did I do? Build
---
Lets start with the fact I have horrible A.D.D. and get very bored easy. Well I had this extra Jeep that I wasn't doing anything with so I decided to mess with it. Sometimes I think I should have left it alone. I learned it isn't easy to lift a ZJ like it is an old Ramcharger. None the less, it is done.
Lets start with this:
1998 Jeep Grand Cherokee 5.9 Limited, Canadian.
I made the mistake of buying the Zone lift 4 inch and 1 inch spacer. The control arms ended up too short. Ditched them and spent $700 more on Ironman Fab adjustable arms. That fixed my issues and now I can steer.
So I now have a 5 inch lift, 33x12.5x15 on 15x15 wheels. I also added an Imco muffler.
Heres how it started:
Then the lift:
New control arms are in and I pushed the axles out and trimmed front bumper: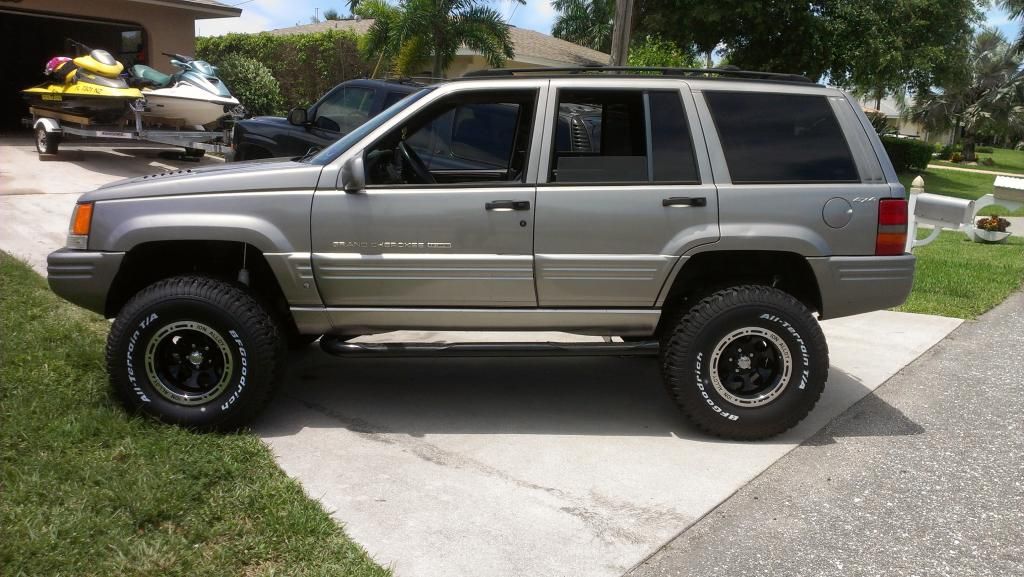 I had it aligned. First shop totally screwed it up, Second shop got it right.
Currently Active Users Viewing This Thread: 1

(0 members and 1 guests)