Met up with a friend this morning and picked up a spare axle shaft (and 2 more, :ty
. (Turns out the drivers side shaft was bent during the flop) Swapping a shaft on a D35 is a piece of cake:
pull the wheel
pull the drum
open the diff
unscrew the center pin retainer bolt
remove center pin
push shaft in
remove C Clip
pull shaft out
install in opposite order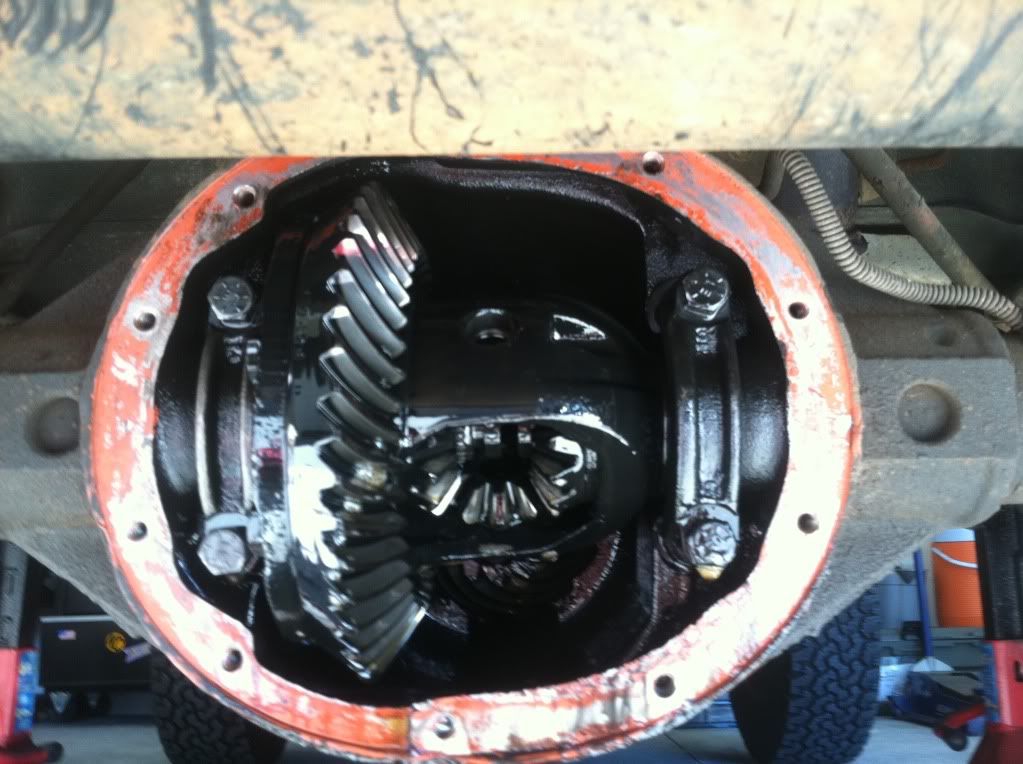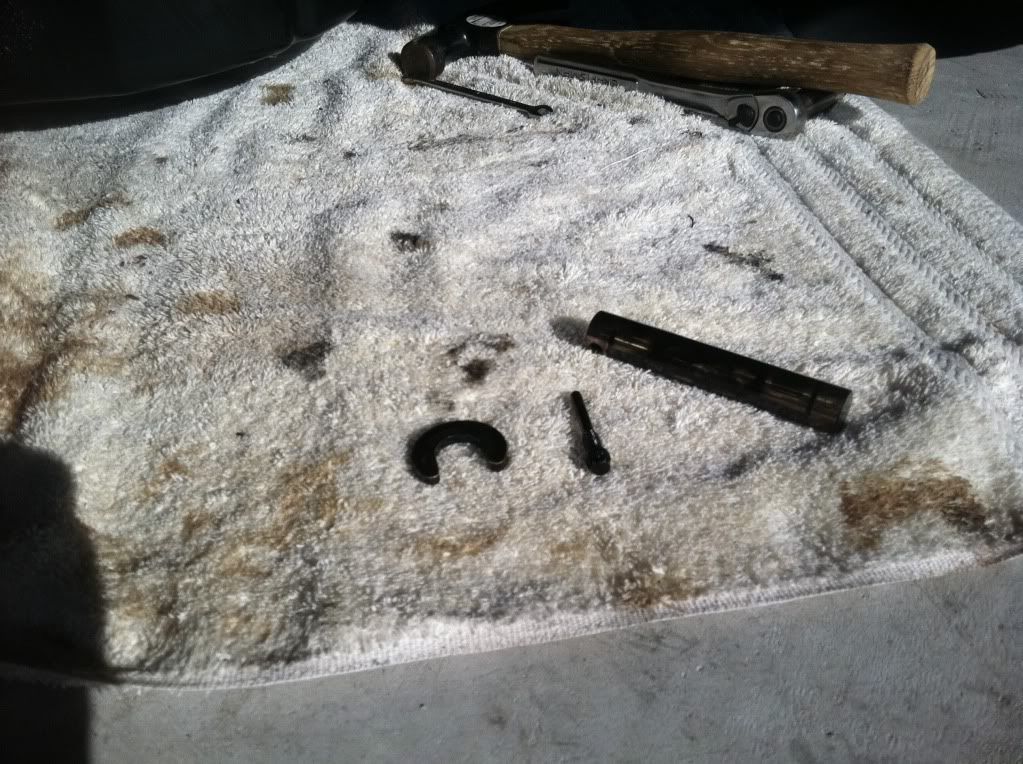 (Looks like Im pooping :fu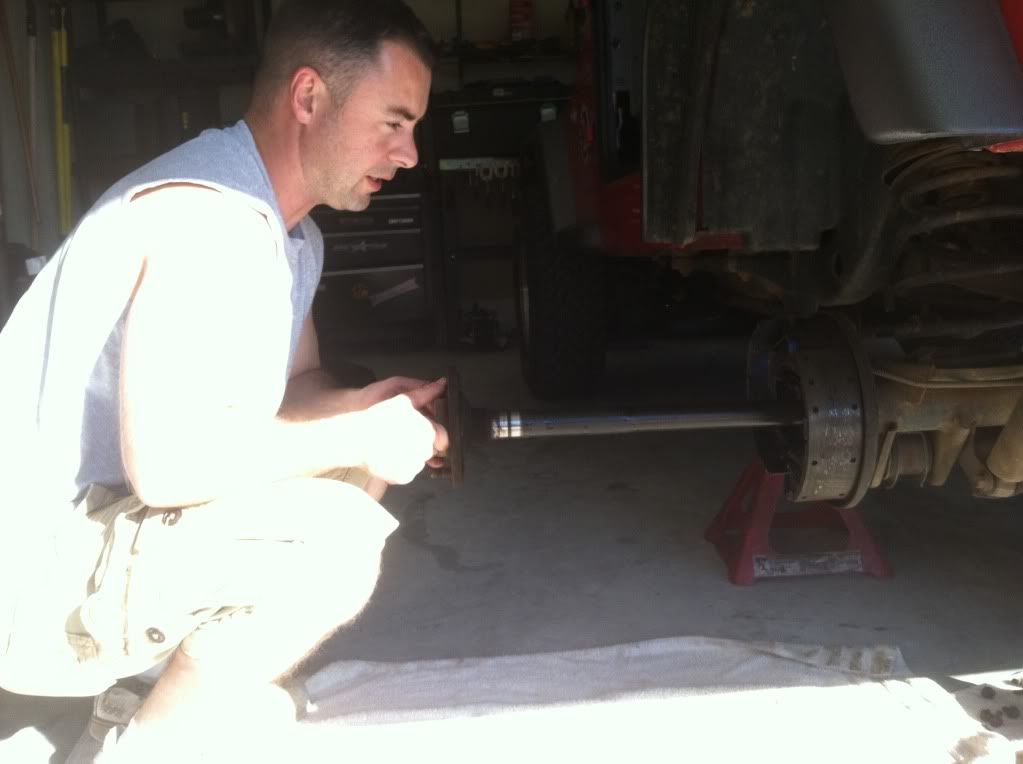 Lessons learned:
When you put the new shaft in and youre turning to line it up, the spider gears (2 little ones?) will go for a walk right out of the carrier. When you find them and put them back, make sure to find the shims they ride on too. Otherwise, its a real PITA to put the shims back in after youve bolted everything back up and re-sealed the diff.... Hey, atleast I didnt fill the diff before I noticed them laying on the oil catch.
Also, its an extremely bad idea to hit the brakes after youve removed the drum. Again: Putting 13 year old drums back together is not fun.
I basically turned a 30 minute job into a 3 hour job. But hey, its all back together and no more bent shaft :clap: