OOOOOKAY so here we go
So today was a really productive day. It all started out with the big gaping holes that were all over the one section of my frame. I used 1/4 plate steel to make some patches. For now, I only did the inside of the frame where it would be a PITA with the control arms in the way, just for the sake of time.
Before
after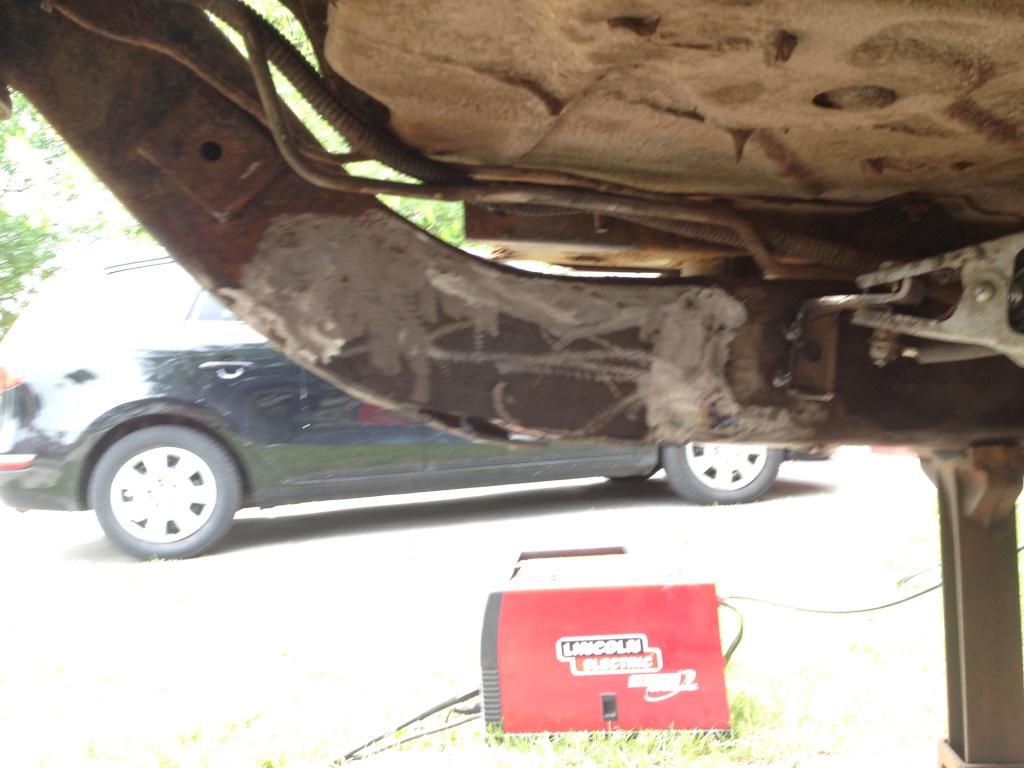 woohoo! strength once again. NOW, onto the fun stuff.
I cleaned up the entire axle with a wire wheel in preparation for paint. May as well!
once that was done, I moved onto the frame brackets. what I had ALMOST done was totally f*ck them up. Somehow, I didnt notice the t case skid isnt just straight across, it actually has an indent in the passenger side. Glad I noticed!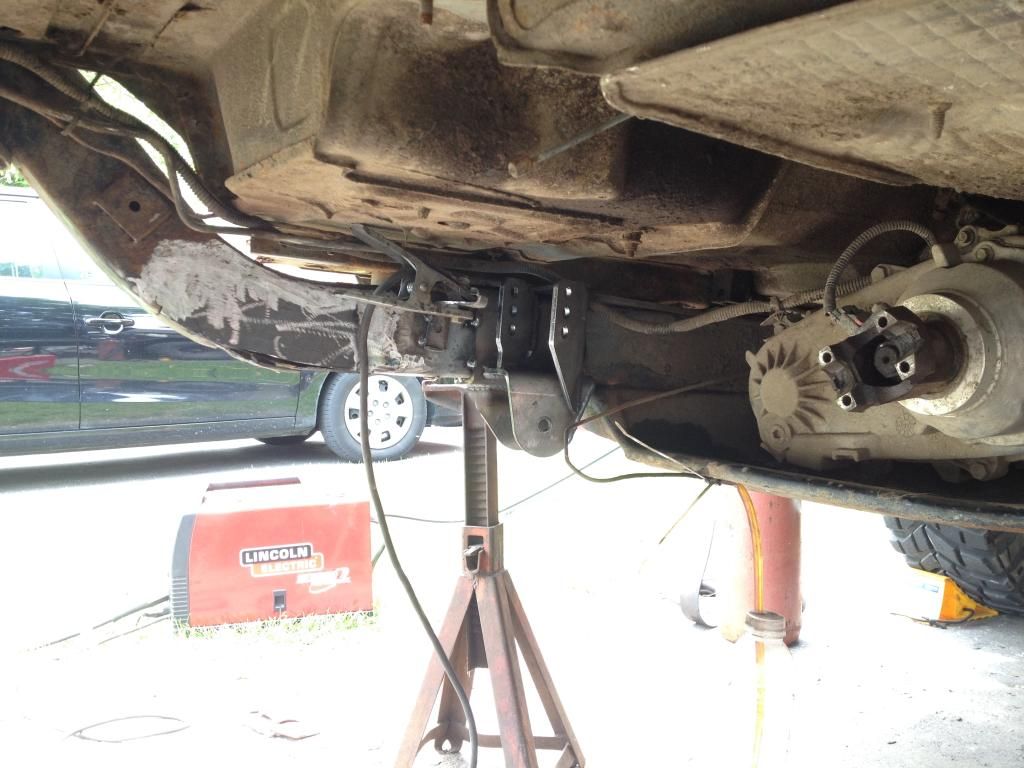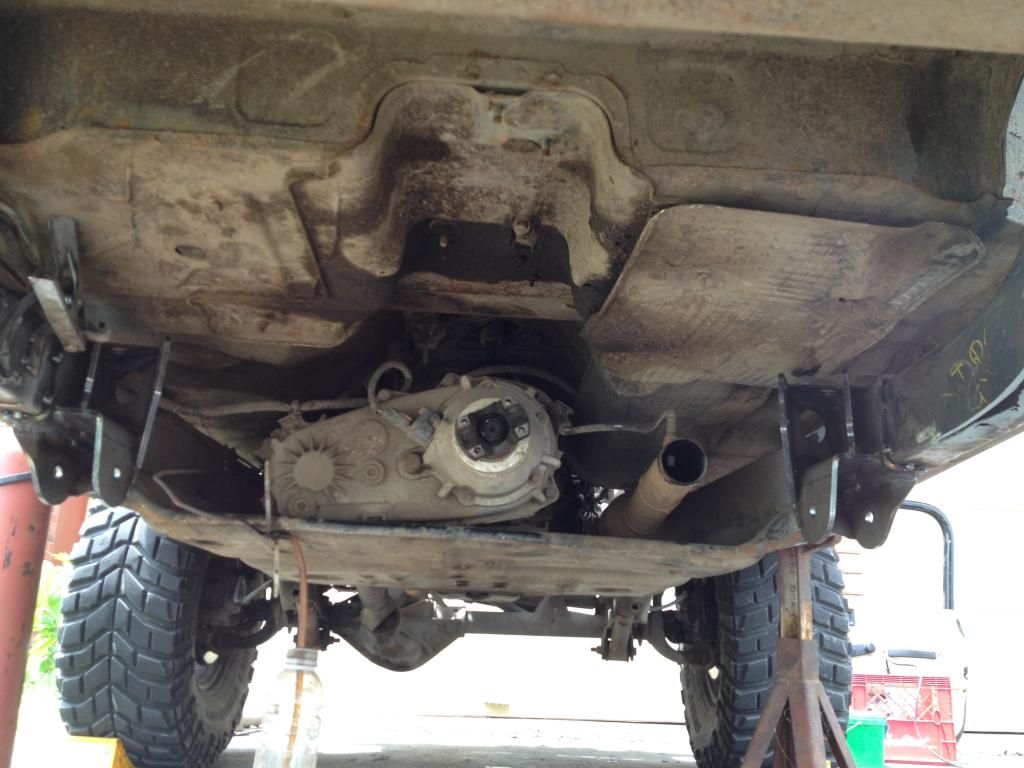 So now that those are tacked on, Time to turn my attention to the axle again.
Got the LCA brackets tacked on, as well as the truss. Centered the axle via plumb bob, then used a straight edge from the frame brackets to figure out where exactly the axle brackets should line up. I'm sure theres a more technical way to do it, but meh this worked well for me.
Now here's the weird ****.
My 8.8 is actually offset, so the pinion is lined up center to the vehicle, making the axle itself offset, requiring a wheel spacer on the one side. I figured, OK, well I'll re center the axle and lose that stupid spacer... no big deal. Well, It was a little more of a task than I had anticipated... since the coil spring platforms were also unequal distance from both the wheel bearing flange, as well as the diff. Blegh. Running out of time, and no new perches to use... Unfortunately I just put the axle back exactly how it was; offset. Not ideal, but hey... it works.
I banged the JJ's in to get an Idea of control arm length.
BOOM.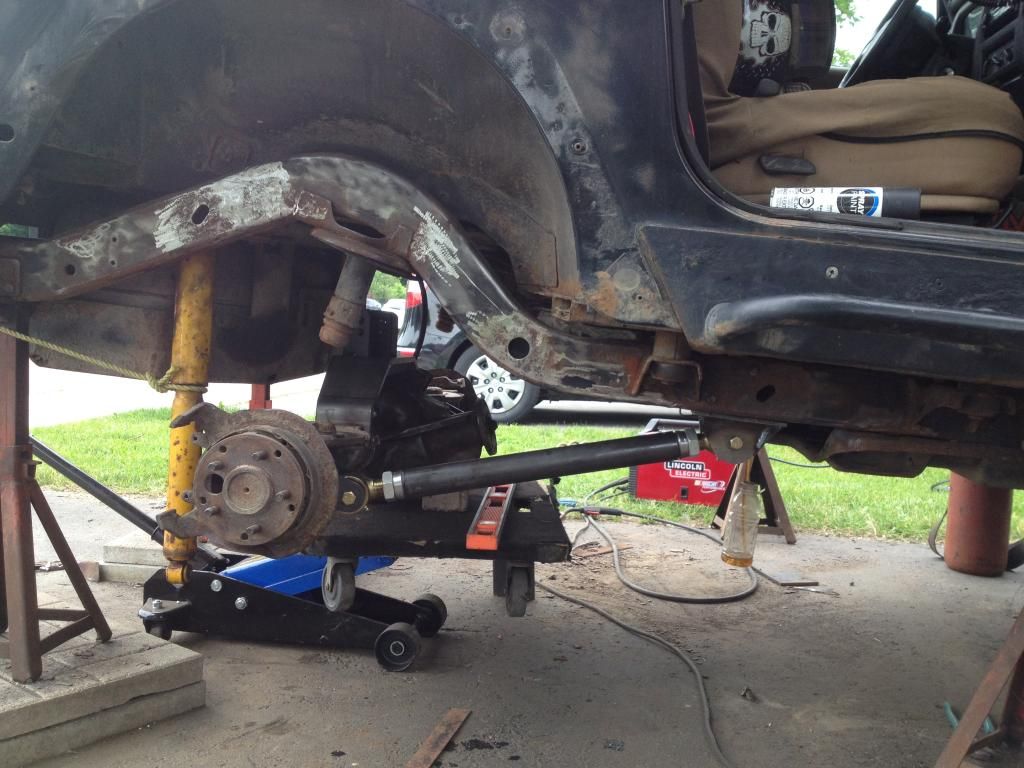 Both sides in! now for the uppers....
Not too many pics of that part. I was haulin a$$ trying to get this jeep sitting on its wheels again today before the rain moved in... Didn't quiiiite make it. SO CLOSE THOUGH.
Anyway... All tacked up, ready for flex test!!!!!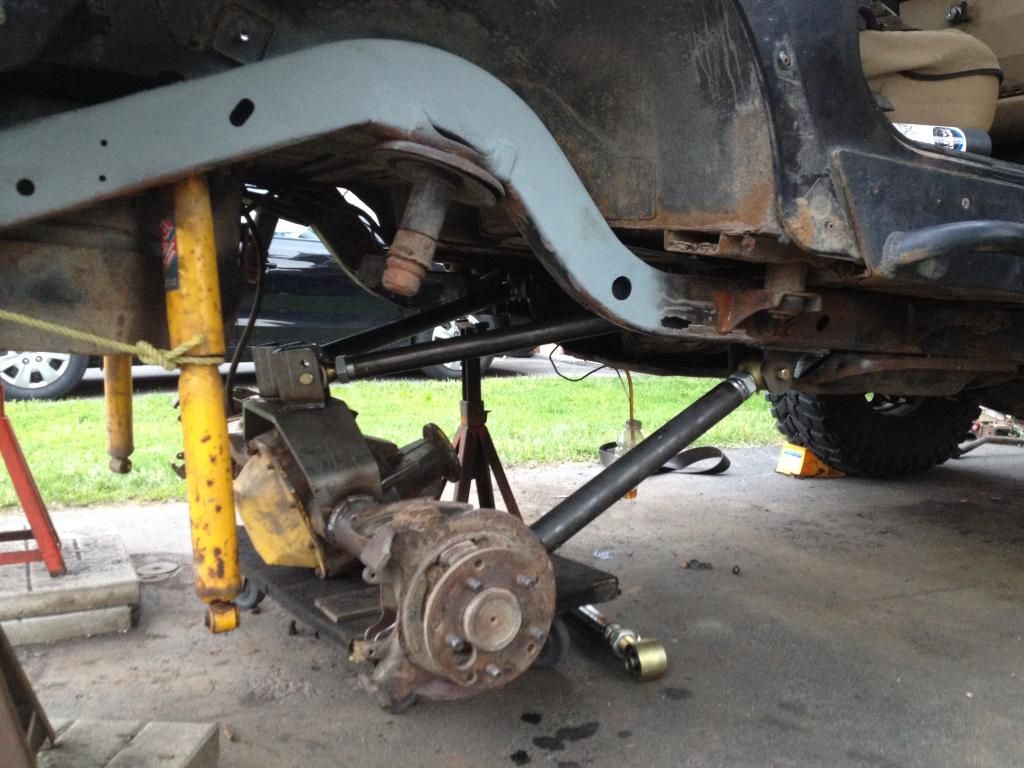 Here we go!
Ran out of jack height, but it will touch bump stop without any interference. At first, the UCAs would hit the floor of the jeep. Moved them down a hole on both brackets, and boom! clearance issues are no more.
Is that not the sexiest thing ever?!
So now I really see that my shocks and springs are about half the length they need to be. So that'll be hopefully before winter to be replaced.
Well, there was no binding, everything was measured 100x to ensure square and straight... and so, the welding begins.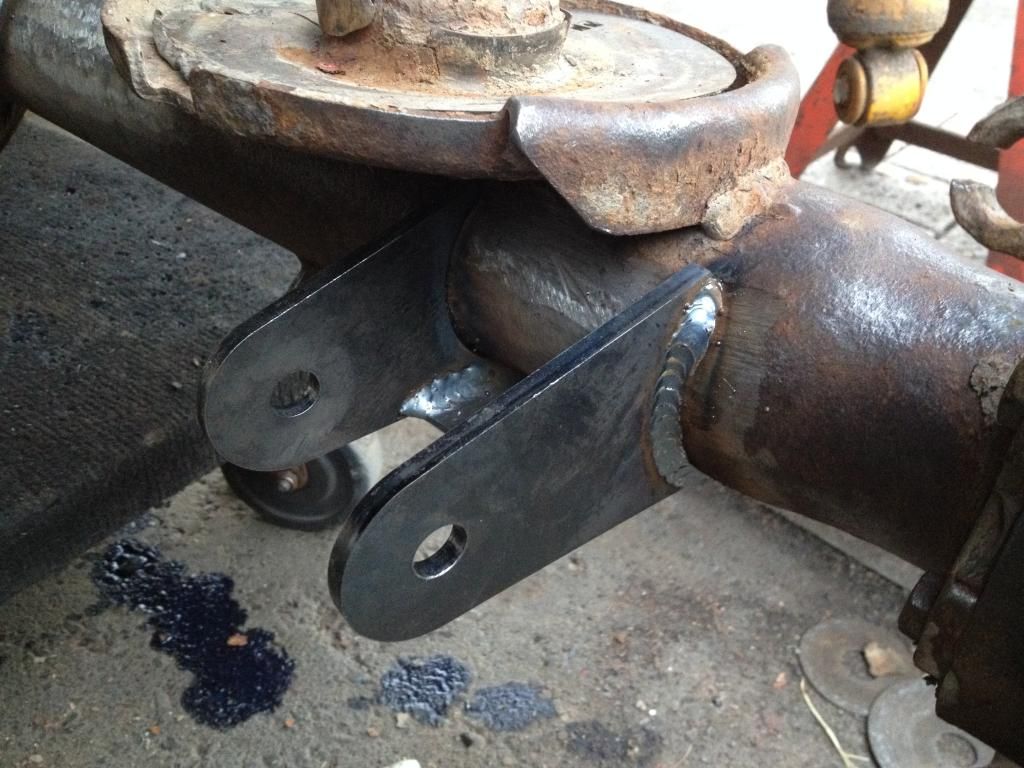 Not bad for a kid, right?
So this is where I had to pull the chute. The rain moved in just as I prepared to start welding the last things; the CA's. Faaawk. Maybe if theres a break in the weather tomorrow I'll finally finish this. I'm not sure if I have enough time to do the front end too this time around.. it may be delayed. I still have to do all new brake lines, galvanize and paint the axle and frame.. lots to be done yet. Way too fired up to drive this thing though.