Well now I posted the air tank setup, now it's time to post pictures of my newest project.
It started as a $530 Tractor Supply trailer, that I got on sale for $400. I got a 5 1/4 inch drop hitch, and it looked like it did nothing. The trailer had a pretty nasty tilt. I had the trailer about a week when I decided to do a spring over conversion.
This helped a lot, with the stance and should be perfect for when I put on the new wheels and tires.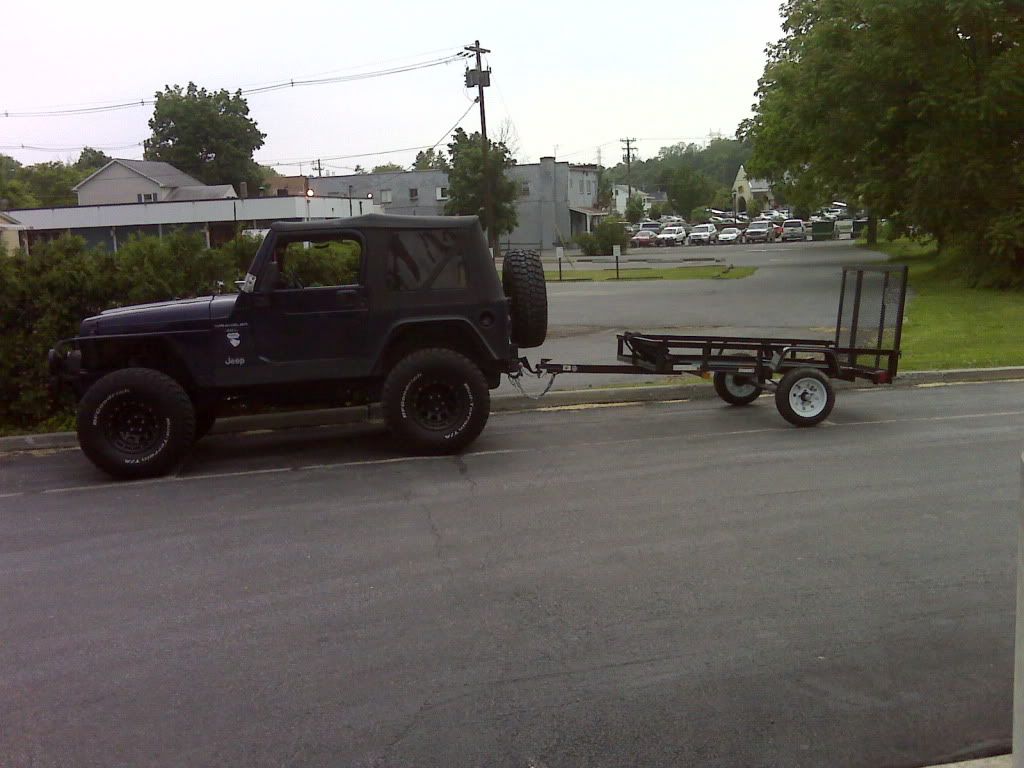 Did I mention that the trailer has the same bolt pattern as the Jeep?! 35's are going on the mini-wagon soon. IT is going from trailer to Trail-er.