Once the real expensive stuff was slowed down (kind of) I got some 35" KM2's and started building my rear bumper/spare tire carrier (lunchbreak build... a different thread, see link in signature if interested)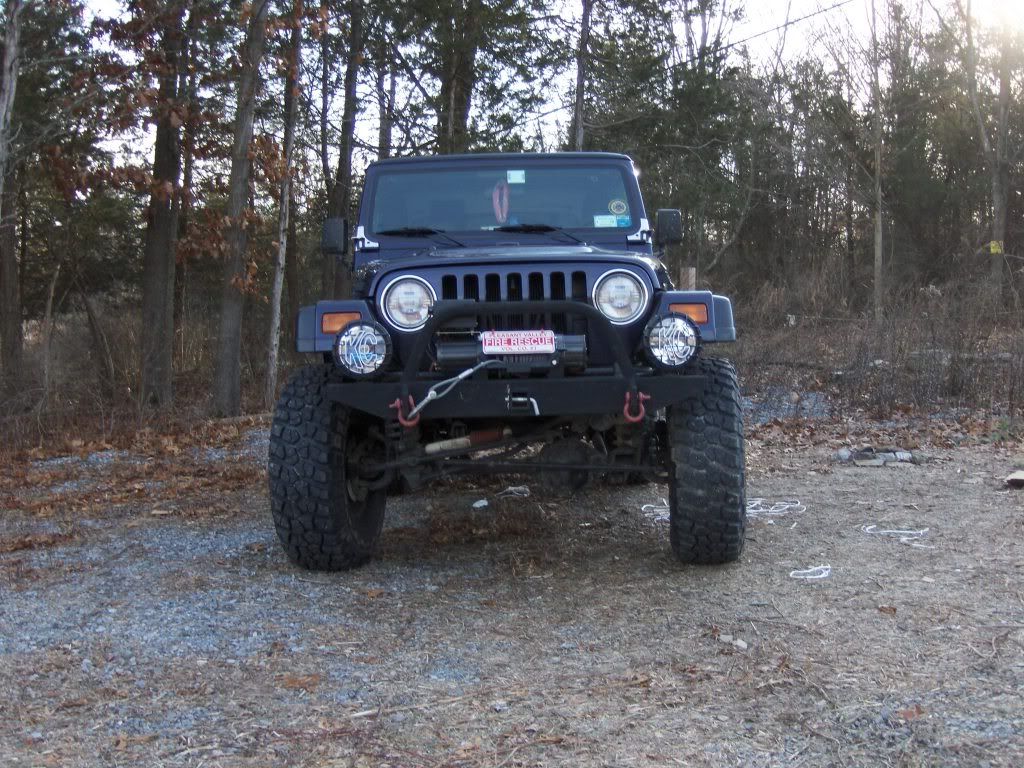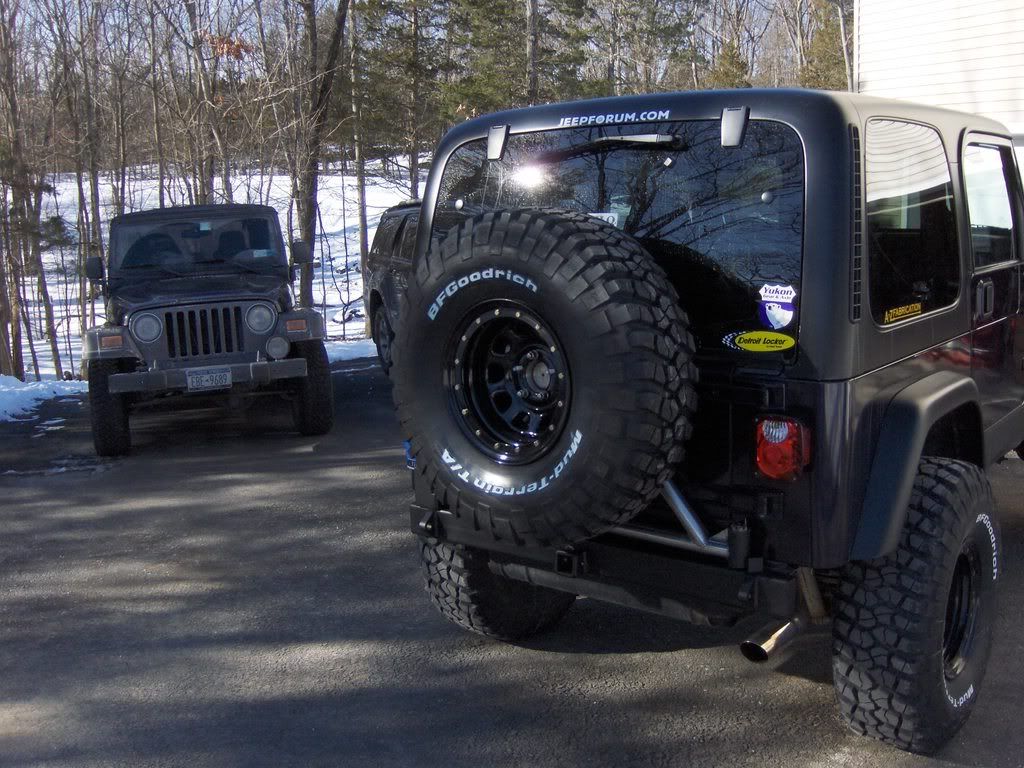 After a while, I hit a deer (the JCR offroad bumper... top notch, killed it quick!), trimmed the fender flares, and got some ORO lite dots.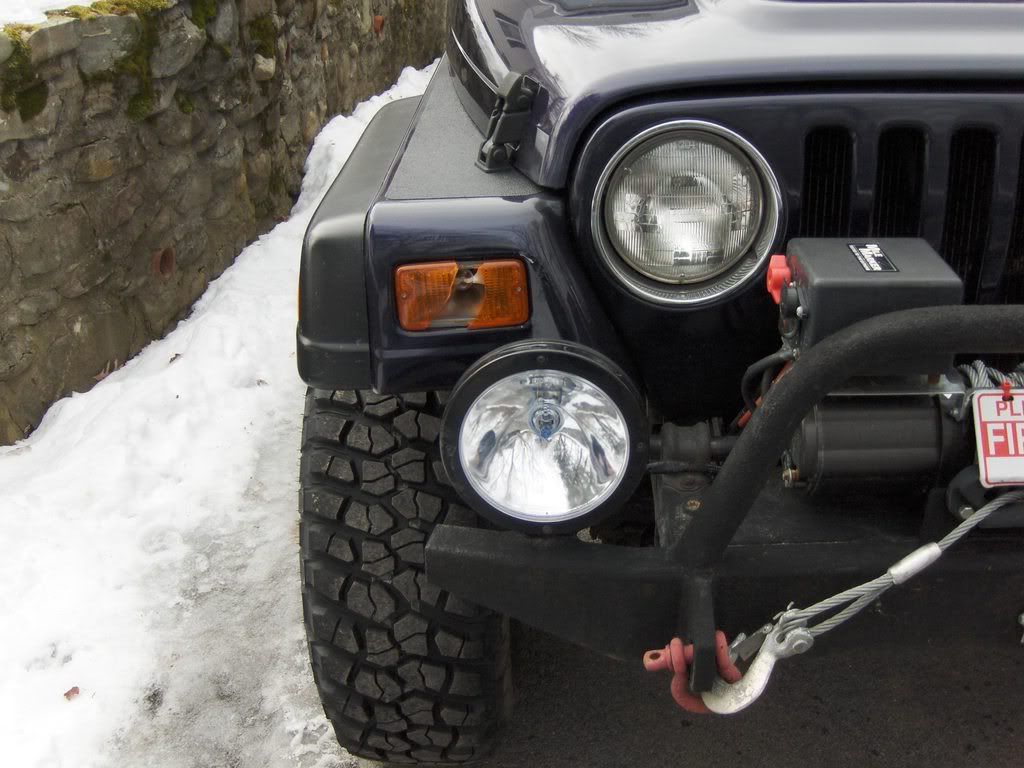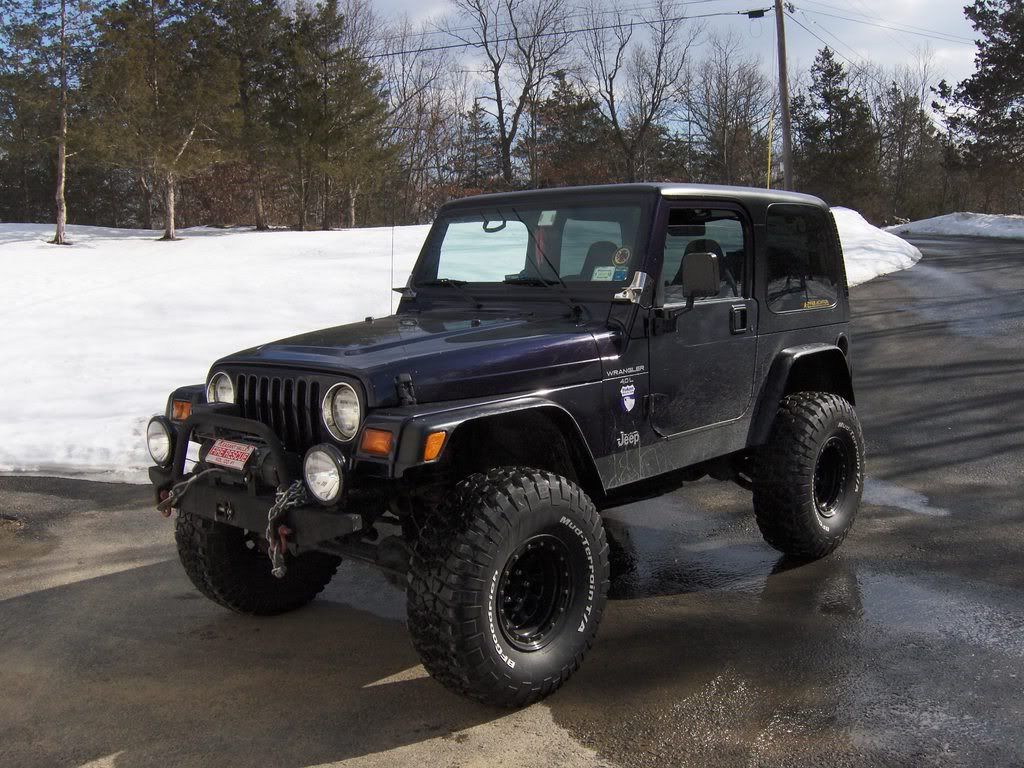 I decided that I wanted to put my license plate in the center of my spare tire, so I welded up a quick easy bracket to do the job.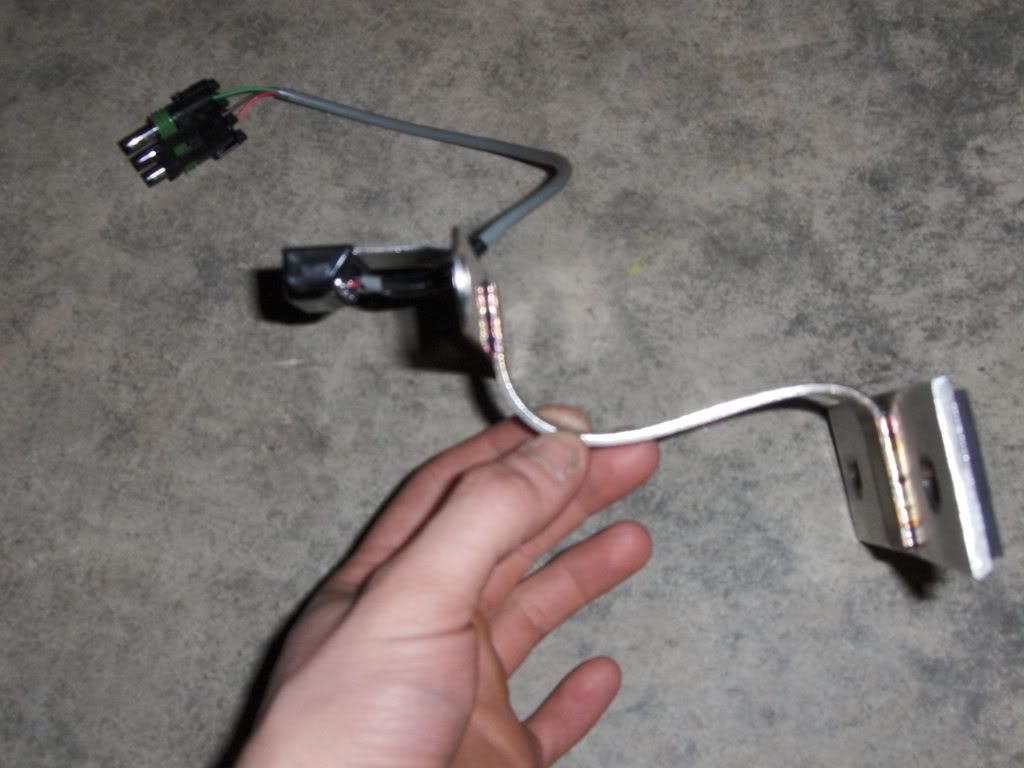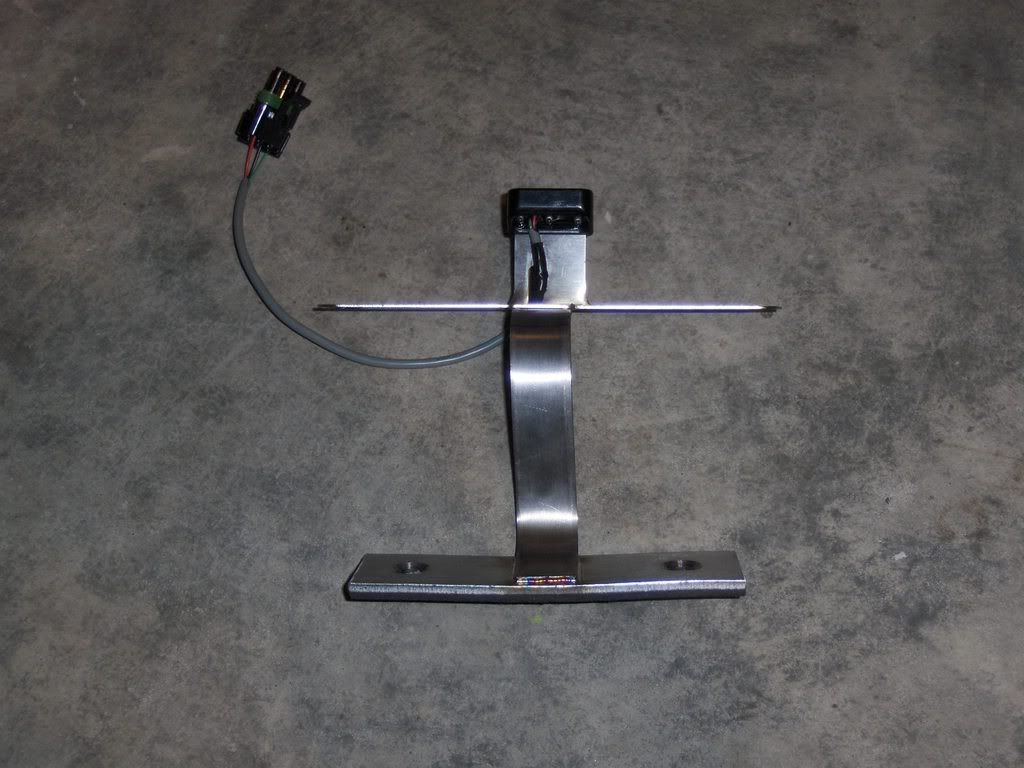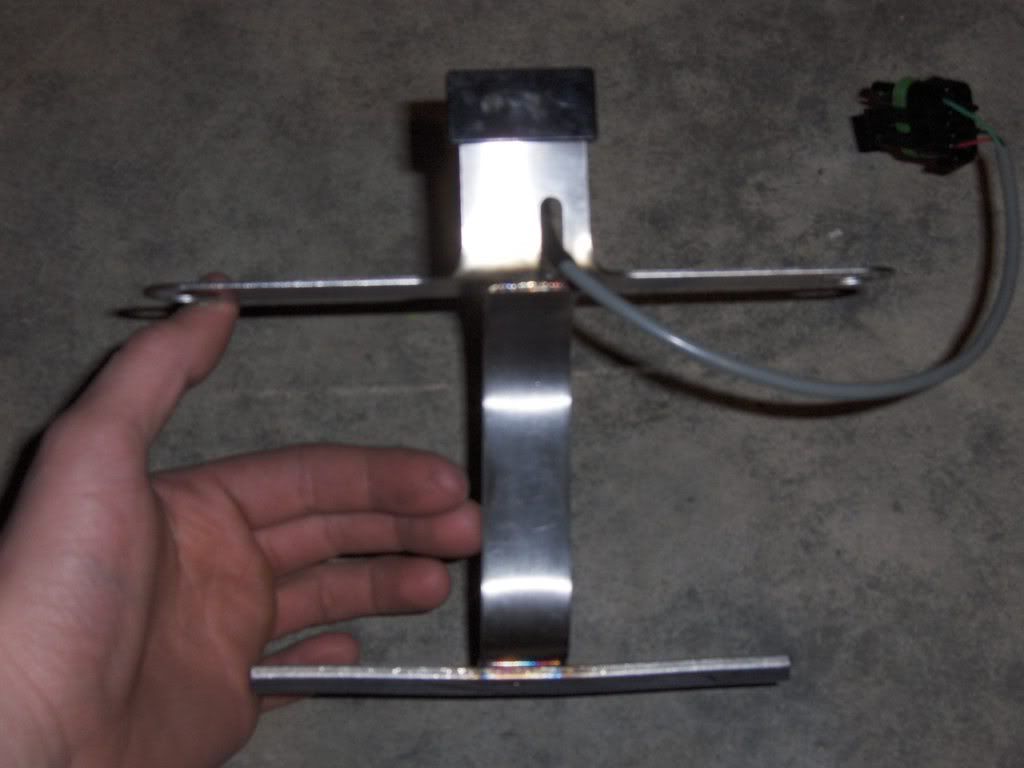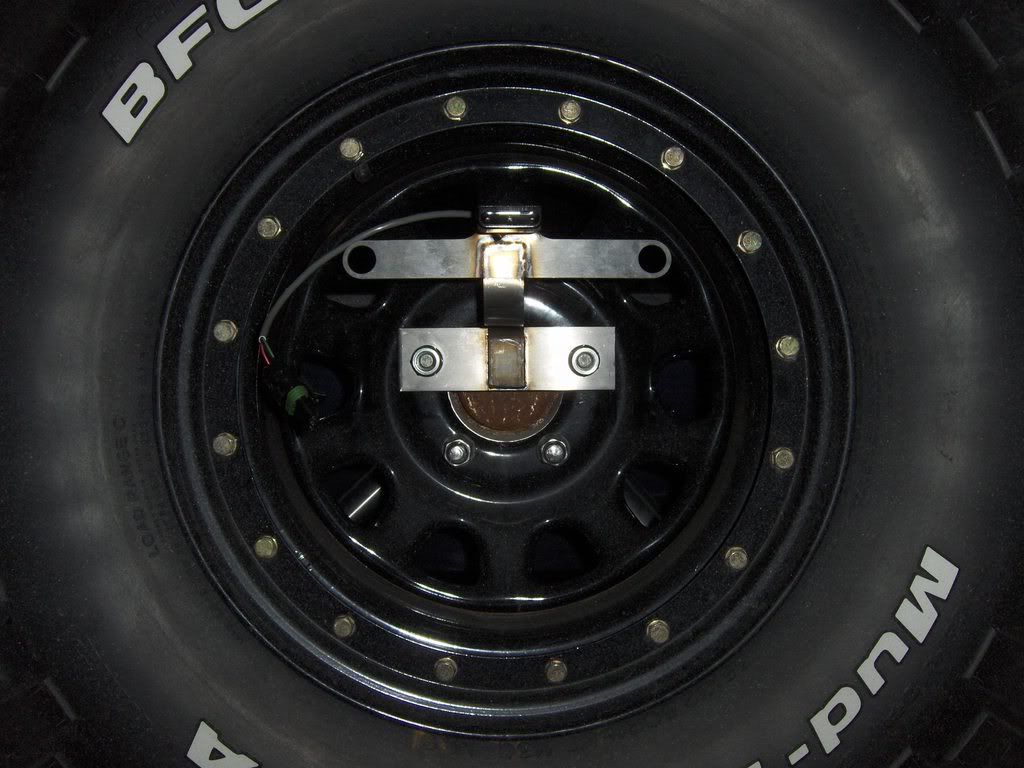 [YT][/YT]
(This also served as my license plate light, and 3rd brake light.)
Next I decided to chop the front fenders since the deer that I hit wrinkled the passenger fender pretty well.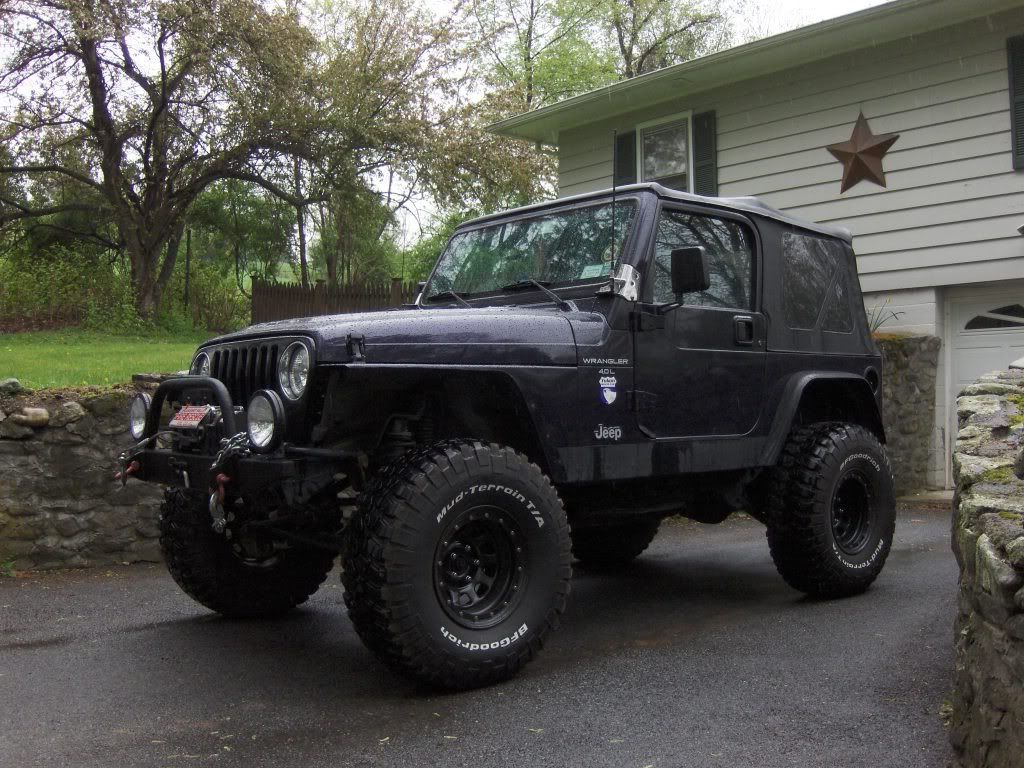 Now that I didn't have any blinkers or running lights, I decided that now would be a good time to address that.
I truly think that I am the only Jeep with these sweet *** headlights.
[YT][/YT]