Ok. So this this my thread. I bought the Jeep a month ago, paid cash. I think I got a great deal. It came with full hard doors, hard half doors, with soft skin uppers and the hard uppers with the sliding windows, hardtop, besttop bikini top, cargo cover and windjammer. It has a Flowmaster 40 that I didn't like at first but with time it grew on me. The jeep has never seen any mud or wheelin that I could tell. I went over the Jeep inside and out. The motor was spotless. So far everything is in great shape. I had a guy that runs a Meineke, who has done a ton of work on Jeeps personally, take a look at the mechanics and he took me that its in tip top shape. This is how it looked the day I bought it (sorry for some crappy cell phone pics);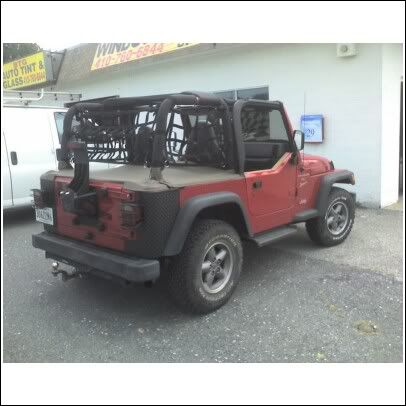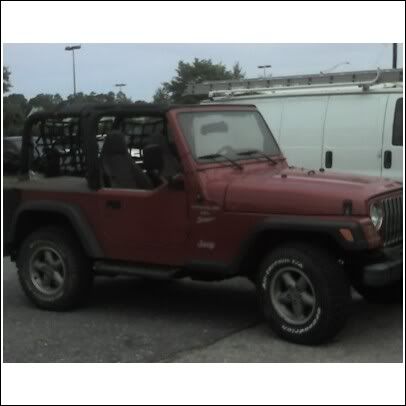 The very first thing I did was rip the "milk jugs" off and take the fake chrome grill inserts out. Also the fog lights had some chrome covers on them. All that had to go.
This is the first time I took it "off road" not really just a railroad access road near my house;
The next thing I did was pull the fake plastic armor off and found this;
That will be addressed later in the thread.
I couldn't wait to take the doors off. So the first thing I ordered was the mirror relocation brackets. I got them off amazon for like $35. This was the first day with no doors;
That was pretty much all the easy stuff.