Registered User
Join Date: May 2011
Location: Milledgeville
Posts: 17
My "surprise" build
---
So I had just gotten home and was relaxing on the sofa when my wife walked in from work and informed me that she thought she had a flat on my Jeep(she took it to work that morning). I get up and walk outside to this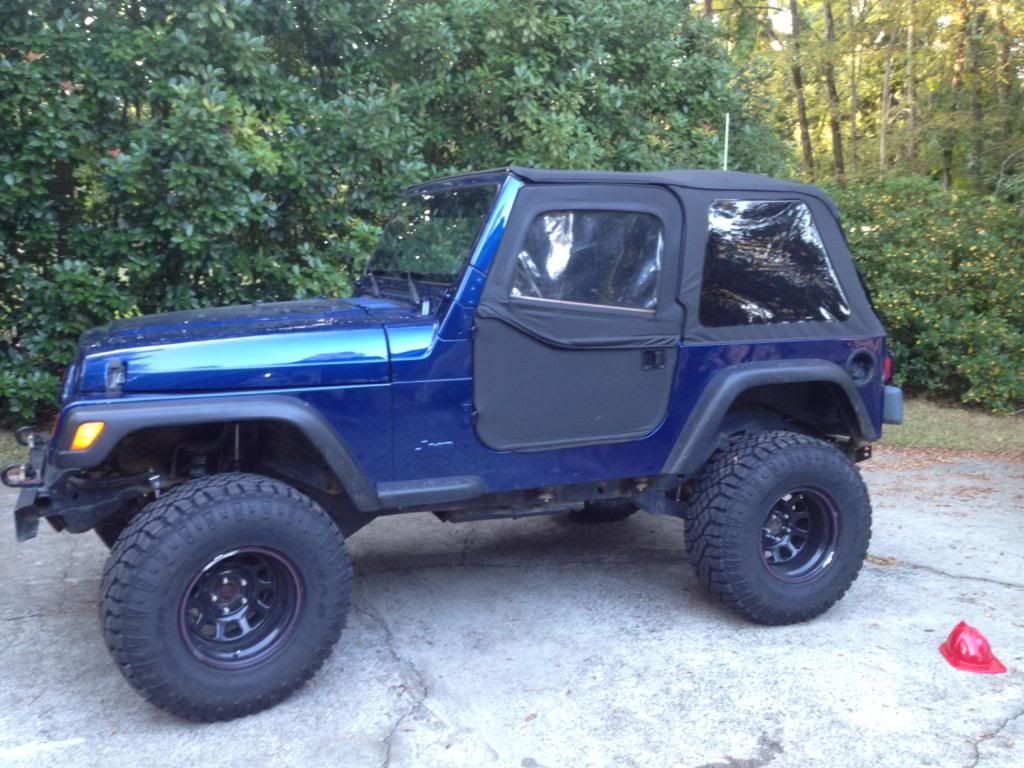 From this
She had taken it to a friend of ours that has a tire and brake shop and had them do all this without me ever knowing a thing. She ordered the Zone 4.25 combo lift and a set of 33x12.50 Duratracs. I had talked about doing this, but had decided against spending the money right now. She had been quietly squirreling away for the last 3 months to pay for all this. Unbelievably lucky to have a great wife.
Chop, Wheel and Rebuild..
Join Date: Dec 2007
Location: Fresno CA
Posts: 4,368
That's awesome man!
---
To view links or images in signatures your post count must be 10 or greater. You currently have 0 posts.
Registered User
Join Date: Oct 2012
Location: Knoxville
Posts: 251
you are a lucky man. it looks great.
Registered User
Join Date: May 2011
Location: Milledgeville
Posts: 17
Registered User
Join Date: Mar 2013
Location: Cincinnati
Posts: 280
Now, that's a great wife!

I think I'll have my wife read this when I get home.
Currently Active Users Viewing This Thread: 1

(0 members and 1 guests)