Ok time for some pitchers, and plenty of them.
I'll continue where I left off. Box progress: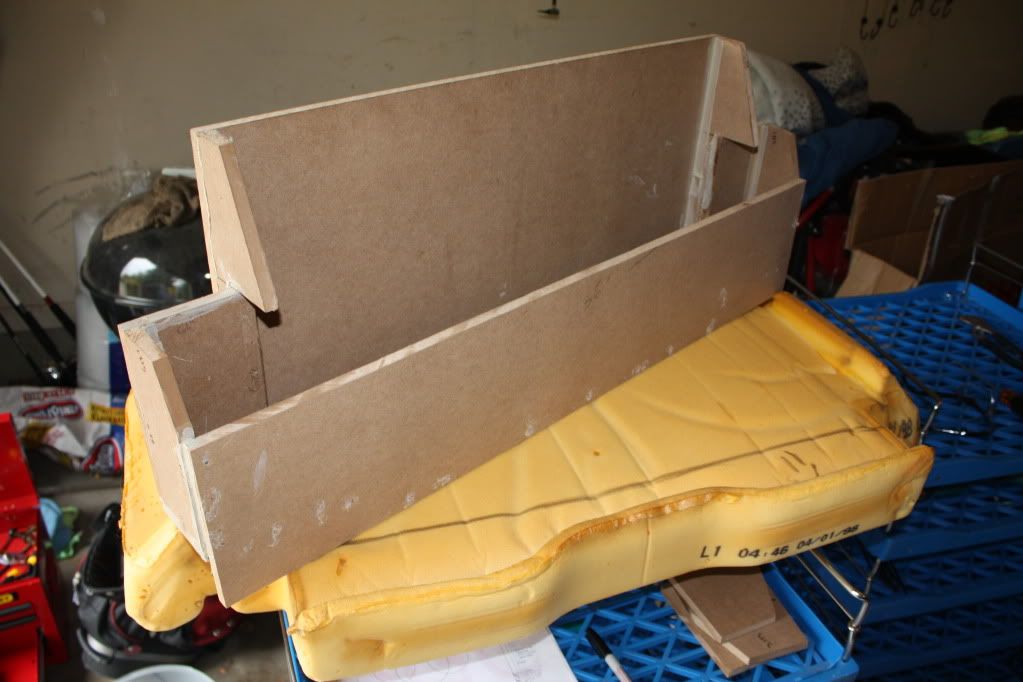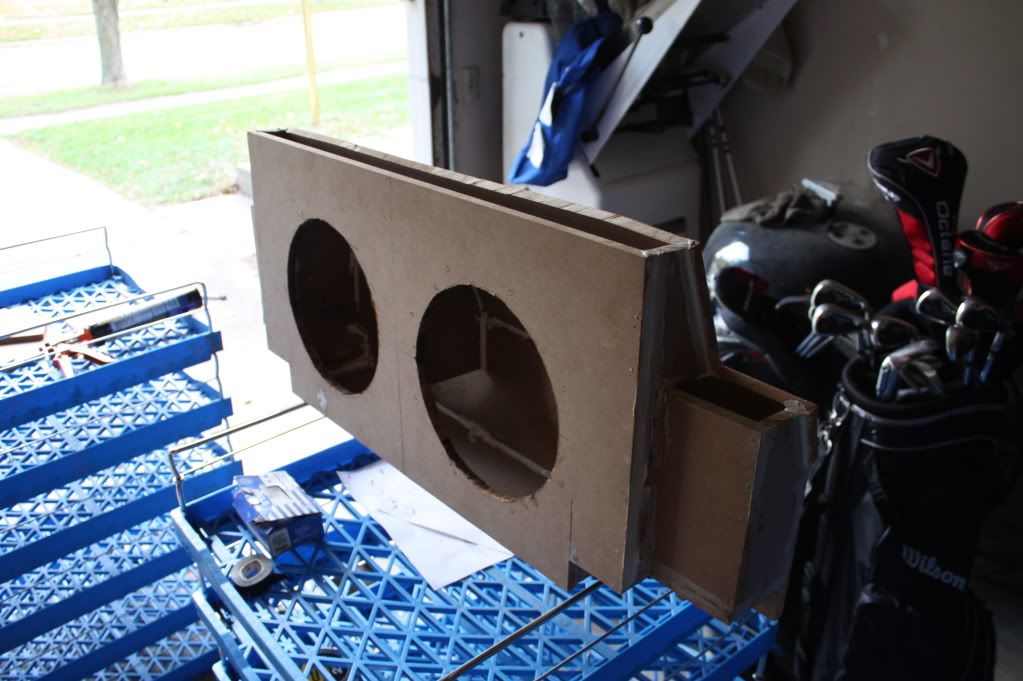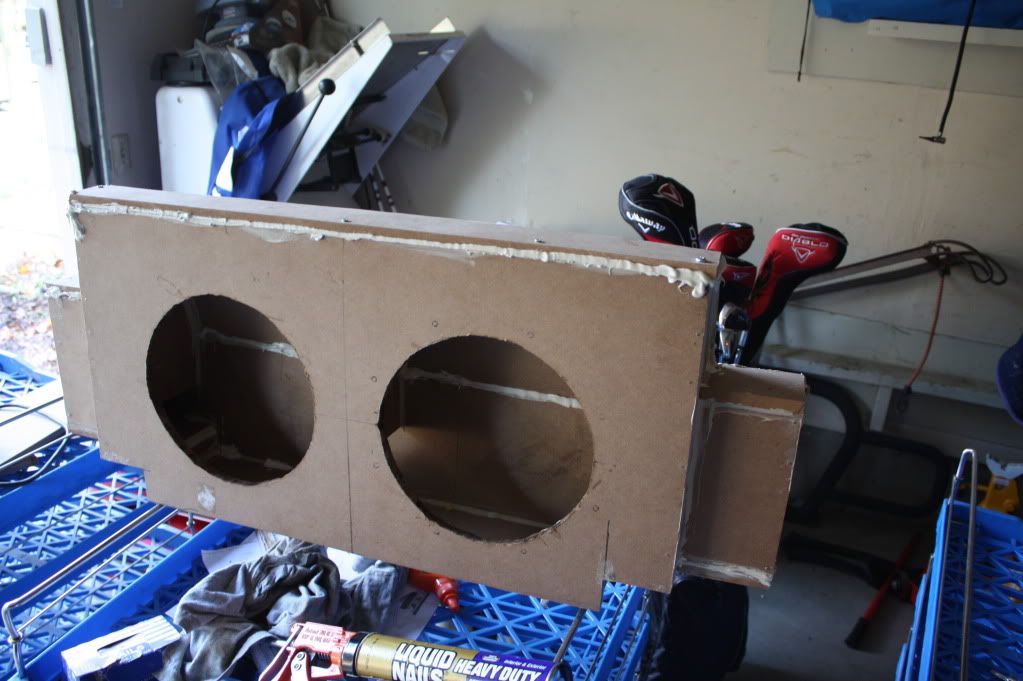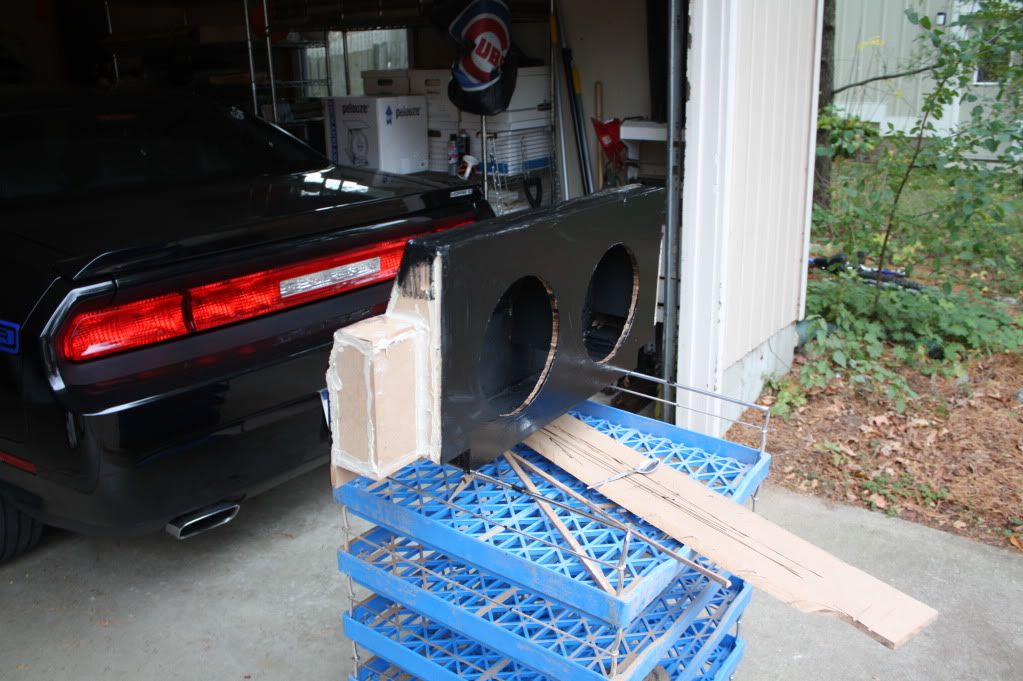 I don't have a pic of the box fully painted. Use your imagination. It's black
Cutting the seat foam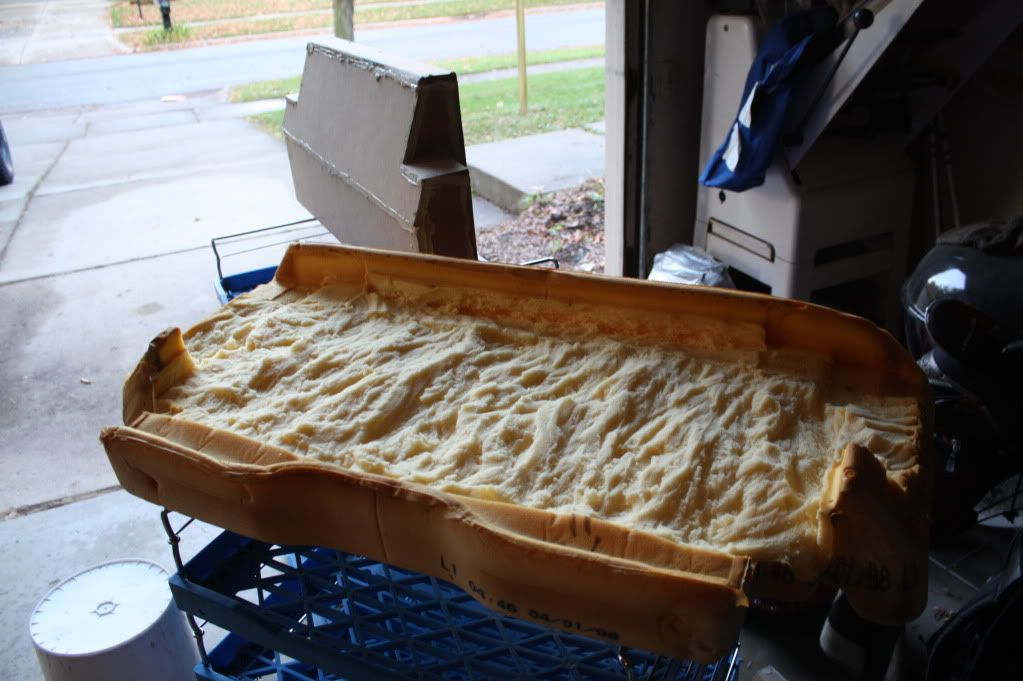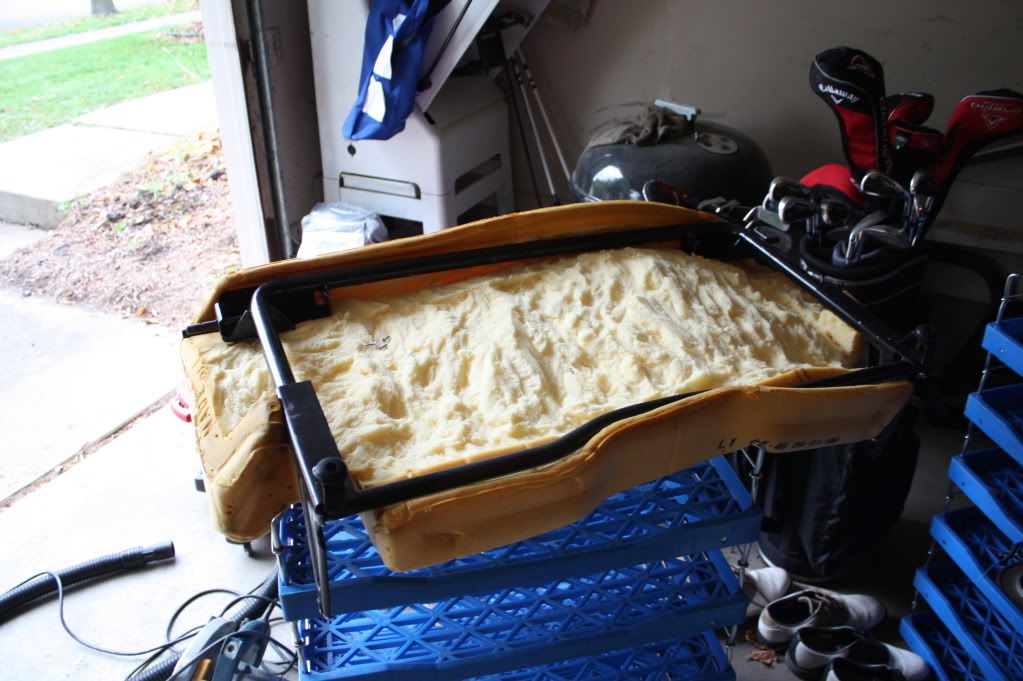 More poly-fil
Test fitting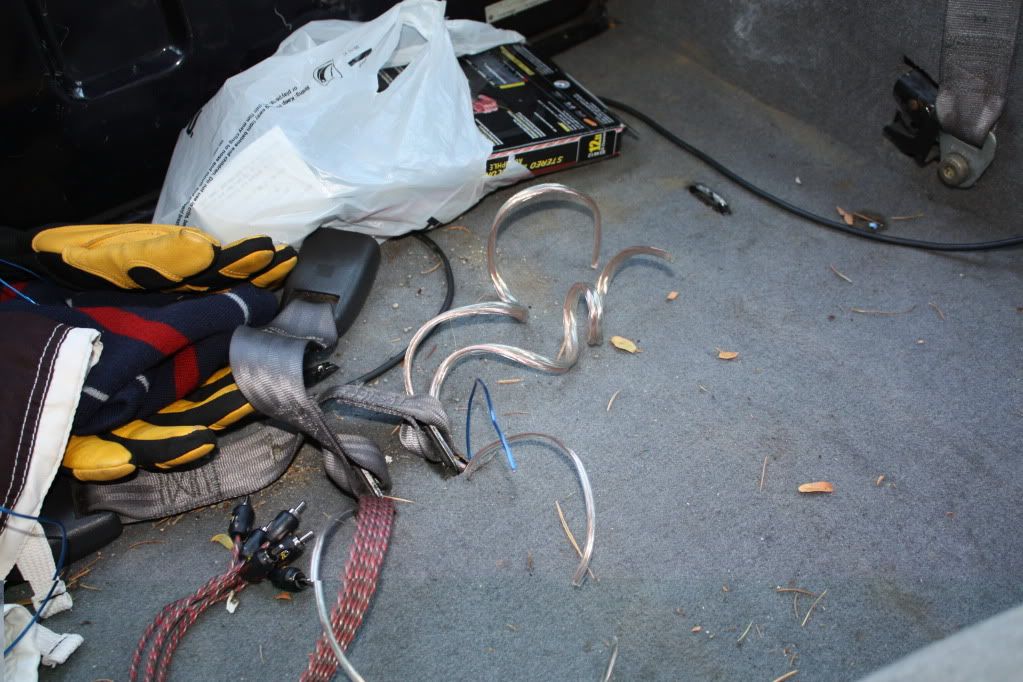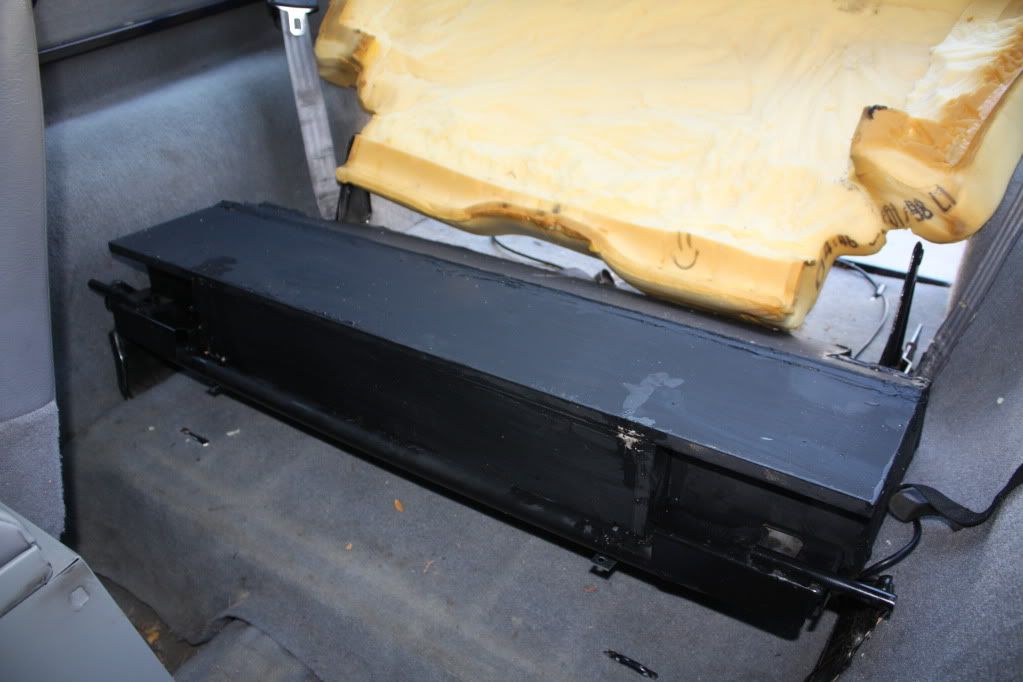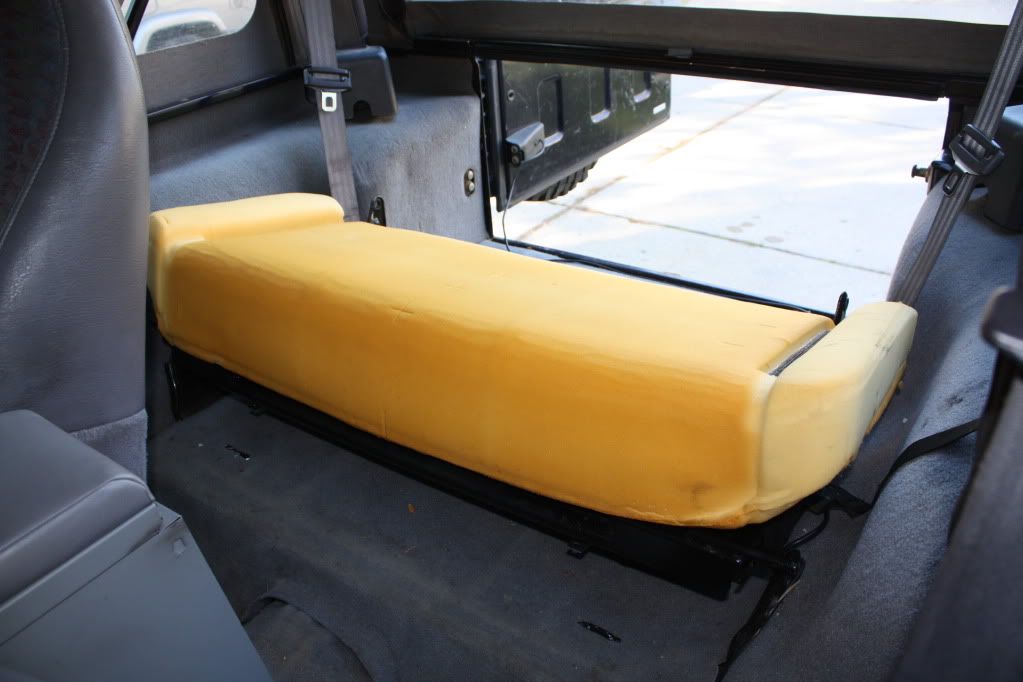 Fits great, time to get this ***** put together!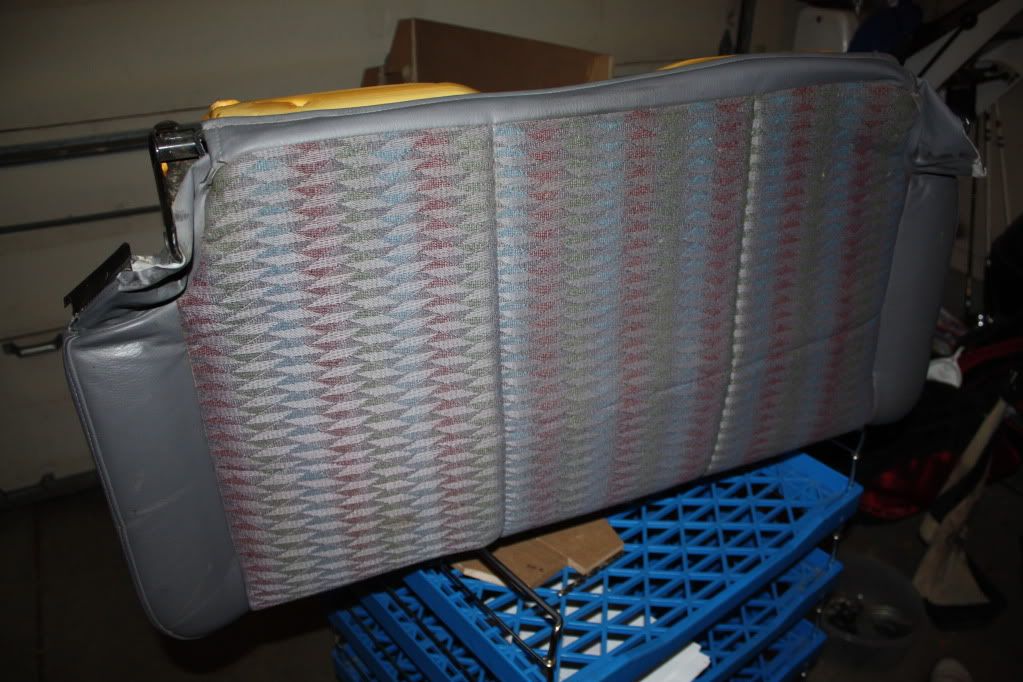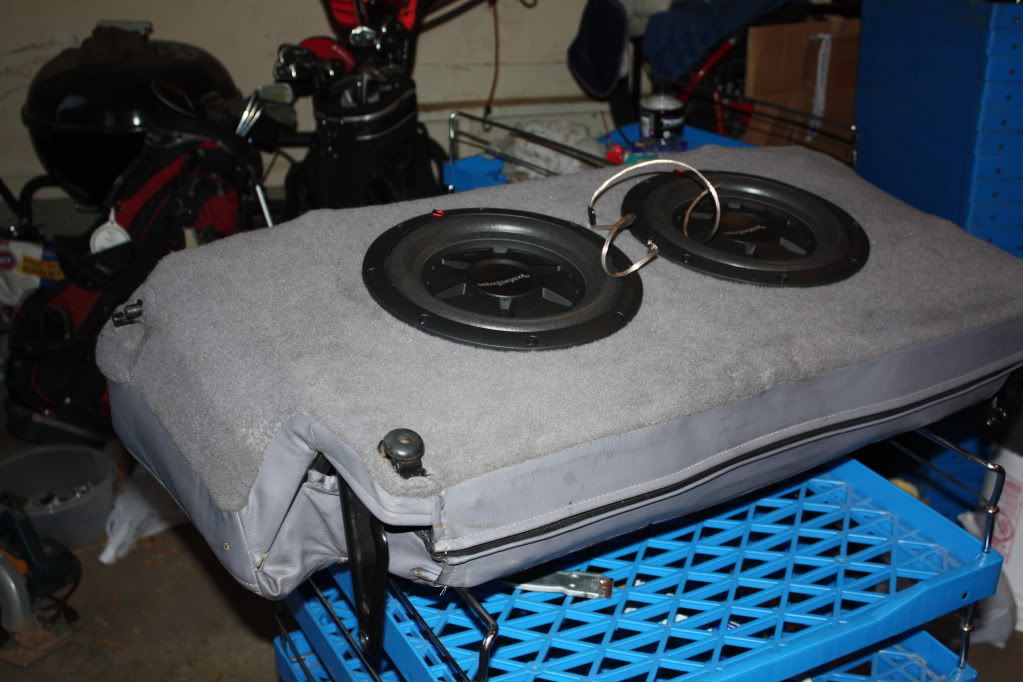 My mess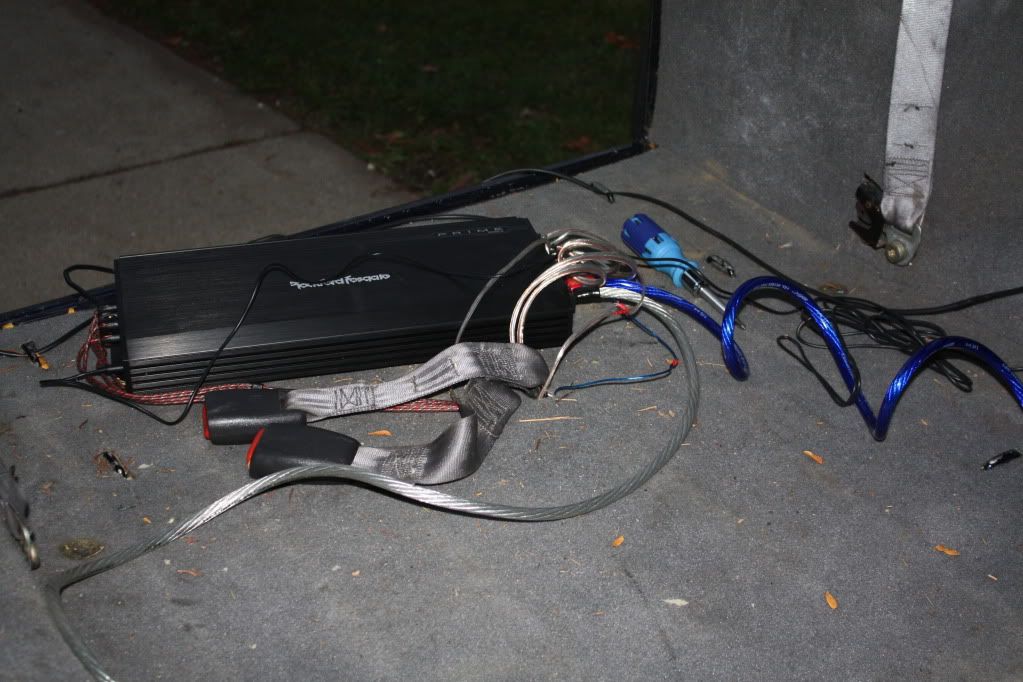 And everything installed
The wires look much better right now than they do in the pics, but I still need to do a bit more clean up.
The system sounds and works great. Looking back, everything went together better than expected. I am quite proud of myself for putting this all together. I have never wired anything more than a pair of turn signals before, and I definitely haven't ever built anything like that sub box before.
Big shout out to SirGCal, I used his plans for the box, and he helped me out greatly along the way with tips and troubleshooting for various things.
Onto some other things I have done. I used some McAlisters "Plastx" on my windows, to help with the scratches. These pics don't do it much justice, but in person the difference was very clear. My windows are now a whole lot less cloudy.
(Too many pics, cont. in next post)