First off my name is justin
I have allways wanted a wrangler since i was a lil kid
This is my jeep wrangler purchased in Oct 2009, the first one i have ever owned. Its a 2005 TJ SE with a 2.4L 6 speed, yeah i know its not the power house, but it came from vigrina beach area and its got no rust on it and i got a great deal for it. Around here all the used jeeps are rotted out from all the road salt.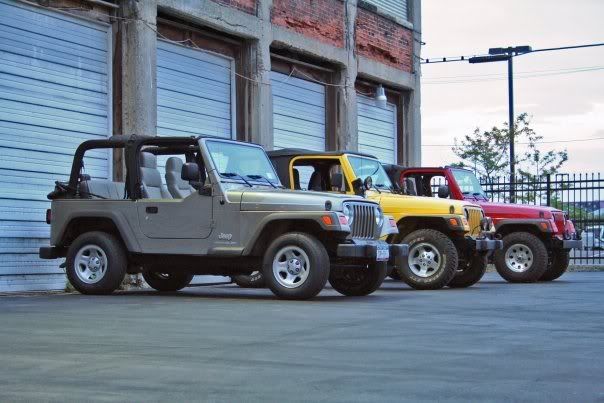 Winter was coming and i dont care for the cold, so i found a used hard top in the area for cheep
Got some used 33x12.5x15 tires mounted on steeles for cheep, tires are shot but i wanted the wheels insted of buying new ones. No steering rub, but i got the flairs a coulple time on big bumps some times, oh well for now.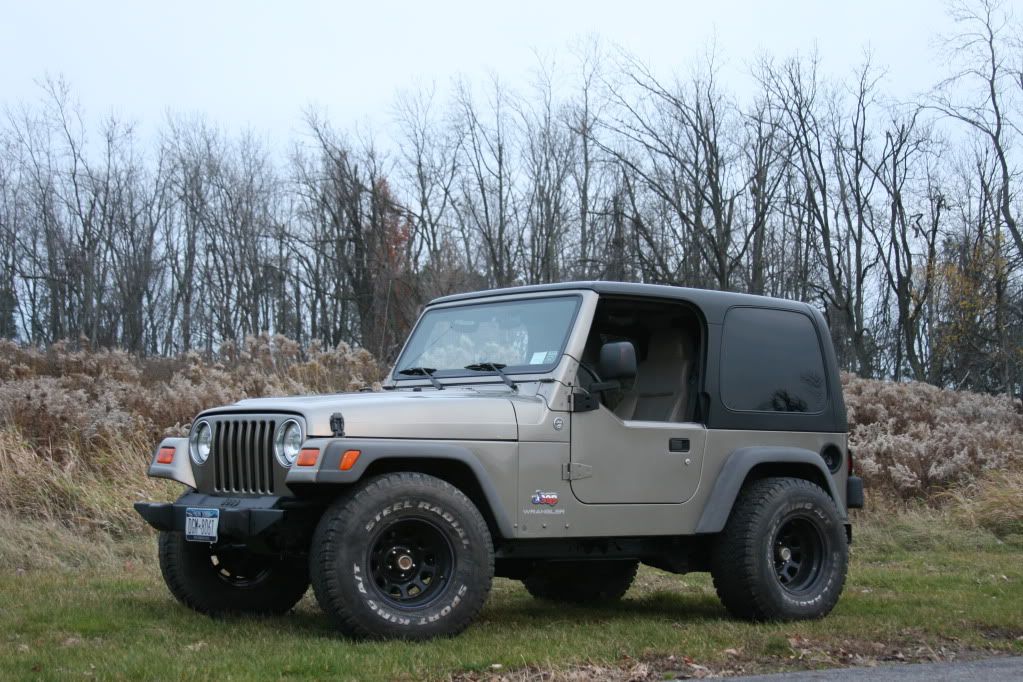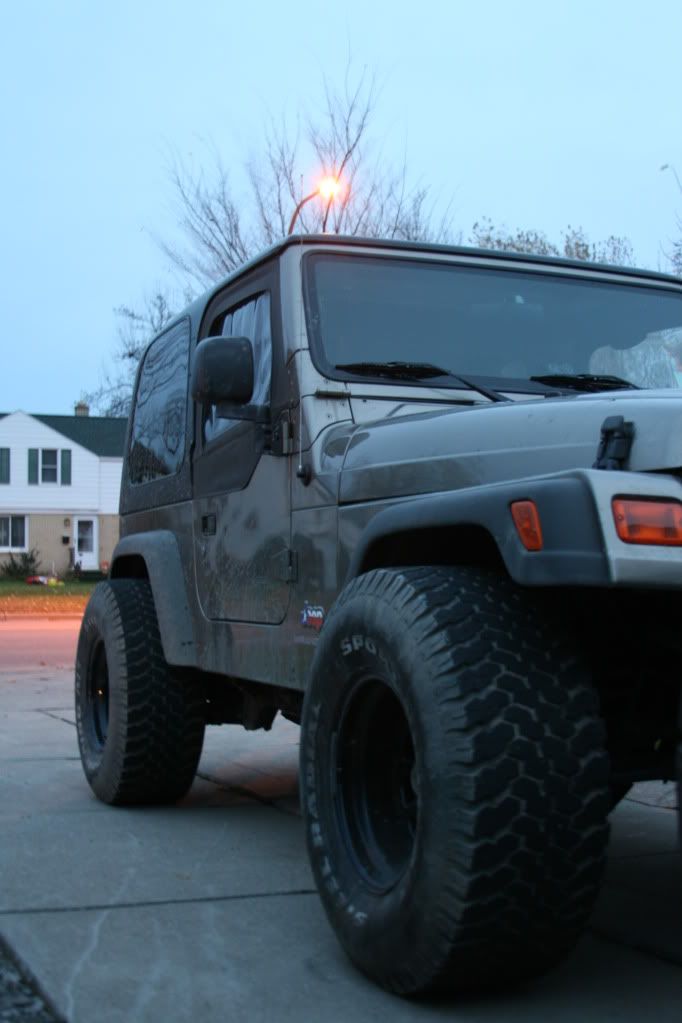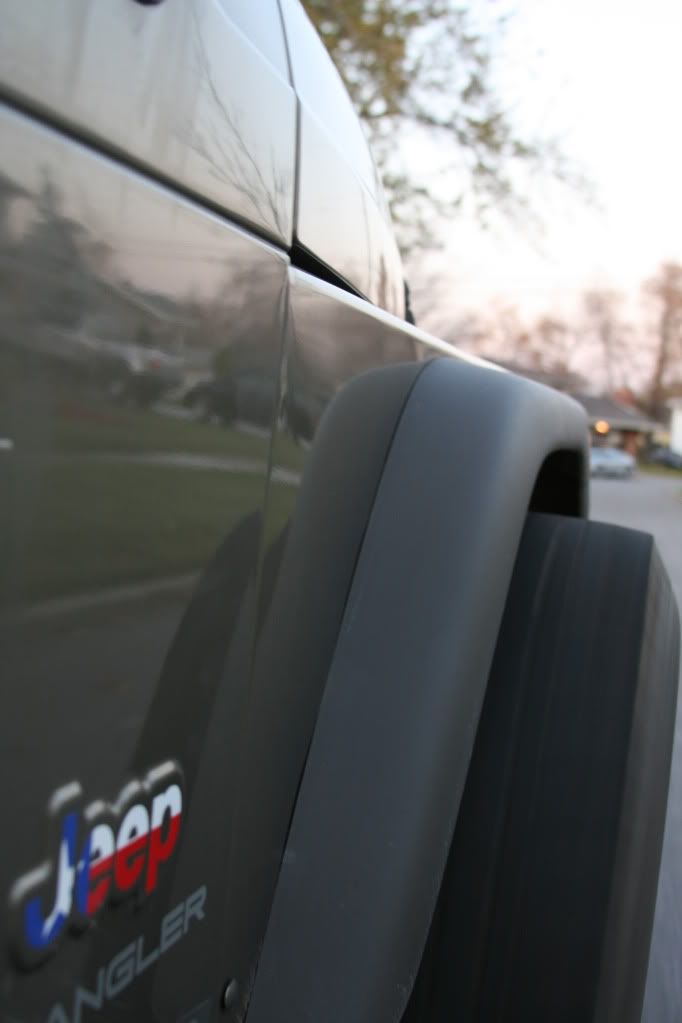 Custom installed a dd navi unit with hdd for music storage and map storage
Painted the cluster and center trim silver
Installed heated seat kits to the drivers and passengers seat, great for them cold seats
Installed a Midland CB nice and compact, its a great lil unit can go portable too
Also installed driving lamps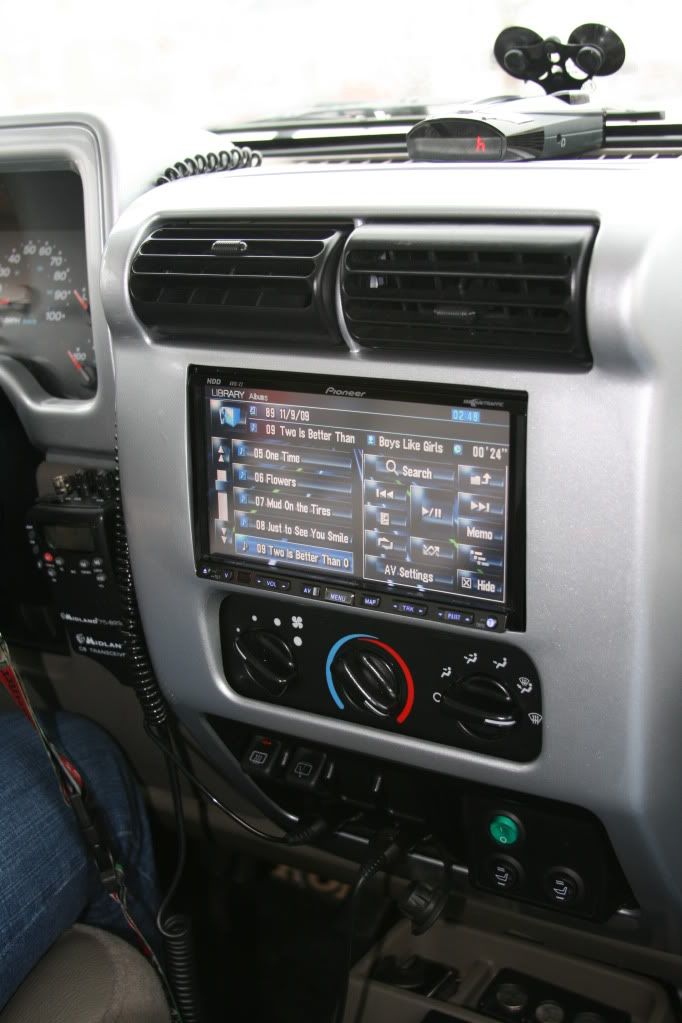 Found some hard doors for the winter, i love not dealing with the soft half door windows with it this cold here. I also cut the bumper ends on and angle.
Gotta love the snow shovel
I coldent belive how amasing 4x4 is driving in the snow, its geat lol
Made some disco for something to do wile winter is here
Also in this pic you can kinda see everything i painted in POR-15 before winter came, the stuff its toughf for shure
I was looking to get more power and a lil more mpg so i tried out the E3 plugs, they werent but when first installed they made a huge difference. In the long run they are not worth it i went threw 2 sets under warrenty and they allways come back to misfire problems. Now im back with new stock champions