Hi everyone.
I purchased my 2000 Jeep wrangler used in June 2011 completely stock with 90k miles. I do plan on keeping it forever, possibly turning it into a dedicated trail rig, but not anytime soon.
I like driving it too much!
Just leaving the sellers house!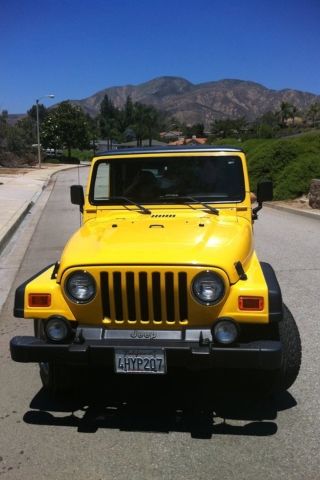 I spent the whole rest of the week reading these forums trying to gather as much information as possible on certain products and trying to figure out what I wanted to do with my Jeep.
I need it for a daily driver now but I may change it later in life, but for now it is my only vehicle.
I bought the BDS Ultimate 3" lift kit with full adjustable upper and lower arms, ProComp xtreme 16" wheels and Procomp 32" Xtreme M/T's.
I also bought a Rock Hard rear bumper/tire carrier and Smitty XRC front bumper with an 8k Smitty winch. I installed everything myself with help from my dad, we got everything on over the course of 2 days, about 8 hours each day. This was our first time lifting a vehicle.
We installed the bumpers and winch first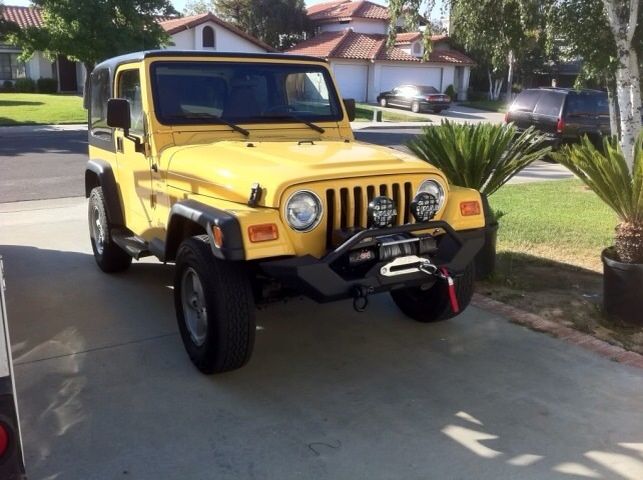 Then the lift and tires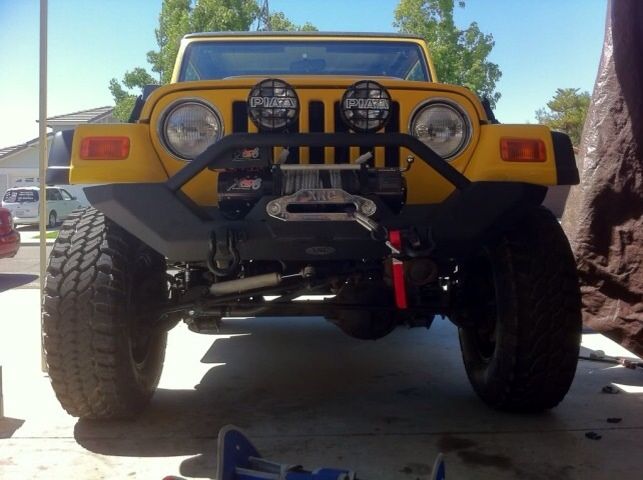 Plenty more updates to come, we've done a lot in the past year I will post more later tonight