Well my co-worker and I fixed the floors in my jeep today. Big thanks to him I couldn't have done half as good a job without him. Pics of it all cut out and primered. I used Rustoleum Primer for Heavy Rust.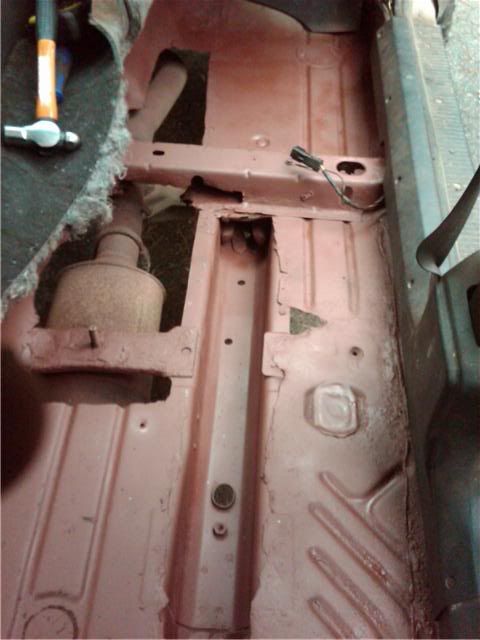 And all sealed up and riveted down.
It was kind of a ***** with that beam for the seat mounts. we had to slide a piece underneath it. I'm going to use some foam in a can to seal up under that really good. If you look at that you can see the plug that's probably for power seats which I don't have so it would be real easy to hook them up.
From here I gotta bedline the floors and tackle the other side. There is only a quarter sized hole in the other side thank god. I'm glad I don't have to do this ever again haha.