I have decided to go ahead and begin a build thread to keep up with the mods that i put on it. I just completed my senior year in high school, and will be attending the University of Alabama this fall (Roll Tide). Being where I am now, this will be a slow build and will only be added to when funds allow. I was very blessed to receive this jeep (2004 jeep rubicon) from my parents as a graduation gift. My plans are to make it an off road capable daily driver/weekend warrior on a budget. I have been on this website long before i got the jeep so I am very excited to finally be apart of the jeep family!
Here is the jeep at the dealership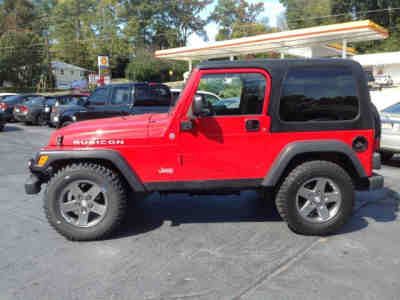 First thing i did was remove the milkjugs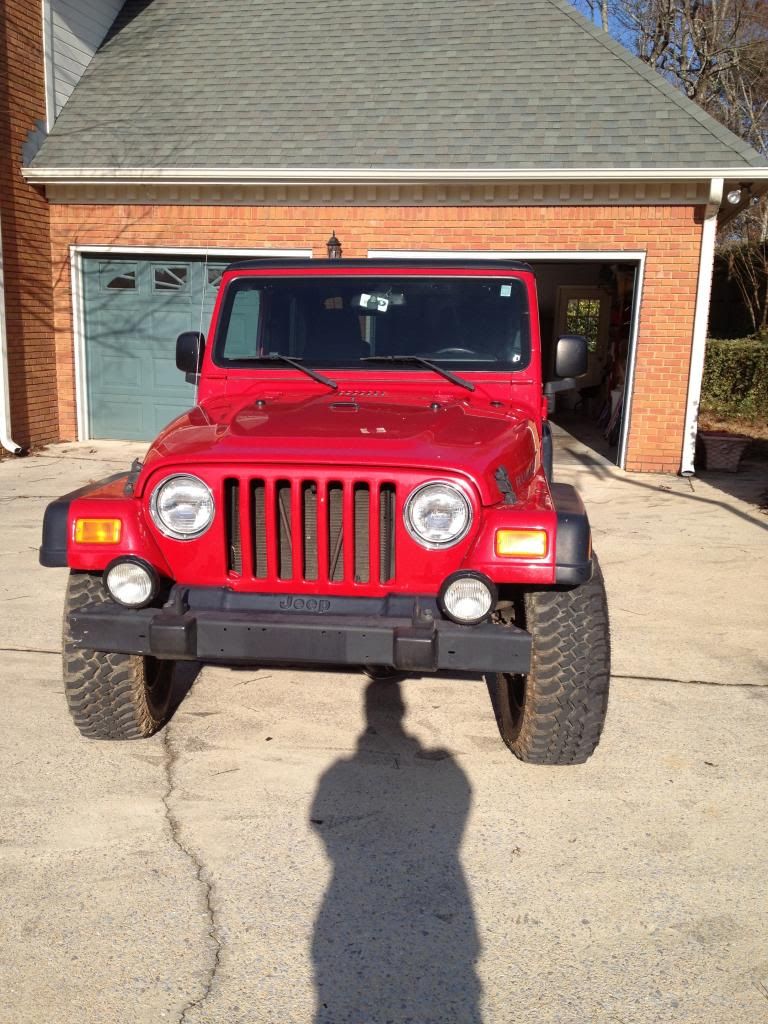 my coach just sold his jeep so he gave me his floor mats. I eventually want to bedline the floor. I didn't wait long to take it wheeling on some local trails!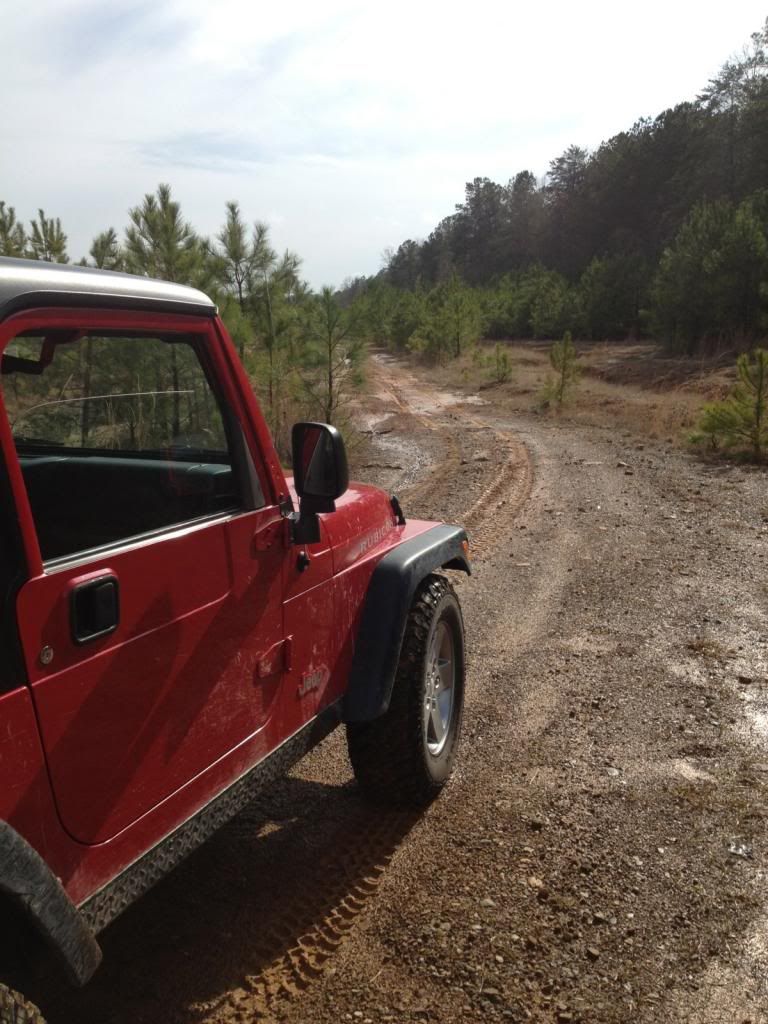 I found this guy and pulled him out!
I picked up some mirror relocaters so i could be legal doorless!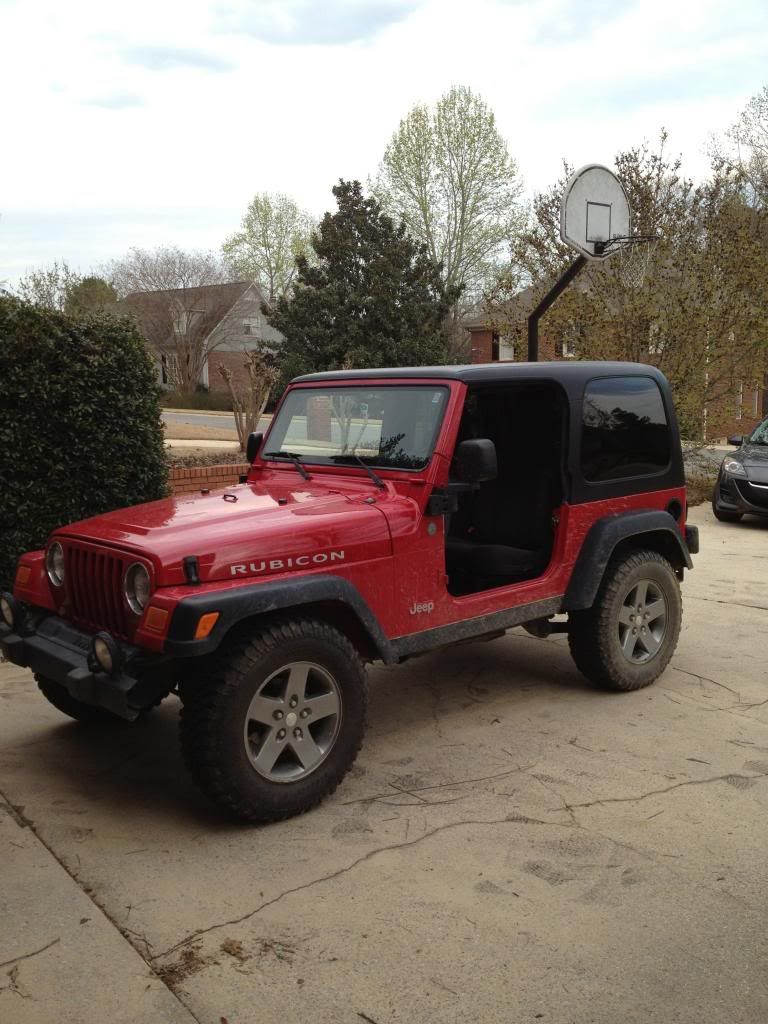 scored on a soft top no rips or tears with all hard wear for $200 on craigslist. It was tan, but for the price i don't mind! plus its only for the summer months.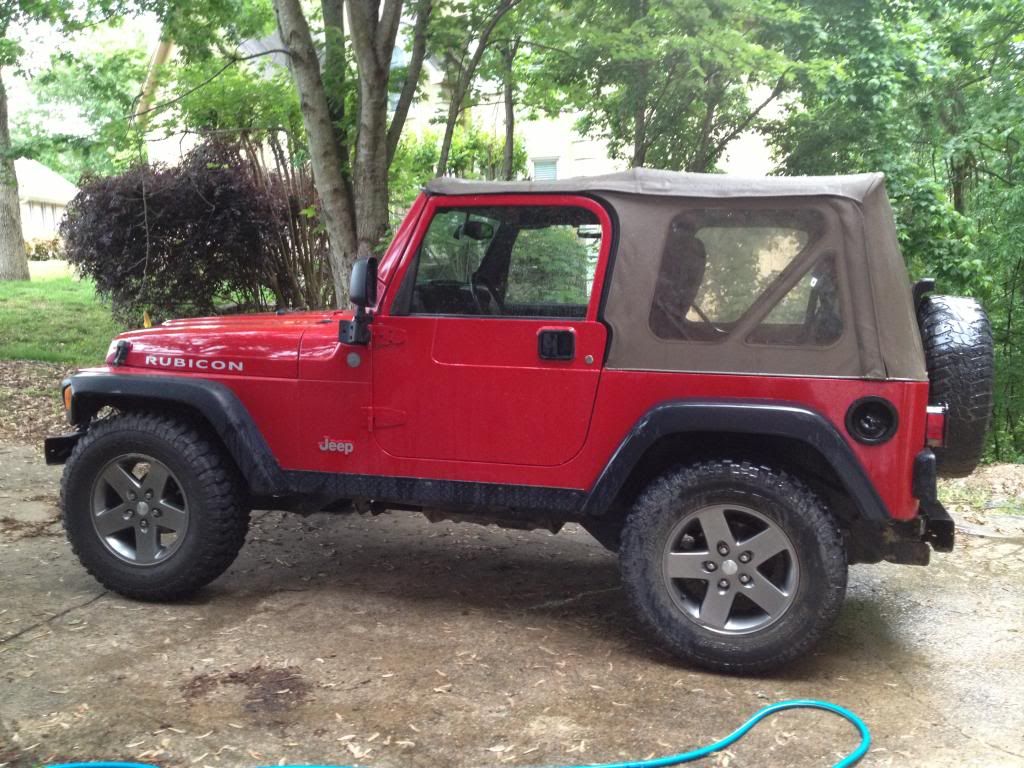 I don't think it looks bad! That brings it pretty much up to date. i'm looking to upgrade all lights and get some KCs for the windshield. A bumper and winch are also in the near future.