I bought my CJ on June 19,2009.
After looking for a CJ for about a year, I found one 2 states away. I kept looking for jeeps from other states because everyone I found locally were halfway rusted through.
The CJ that I found was in New Mexico, over 1000 miles away!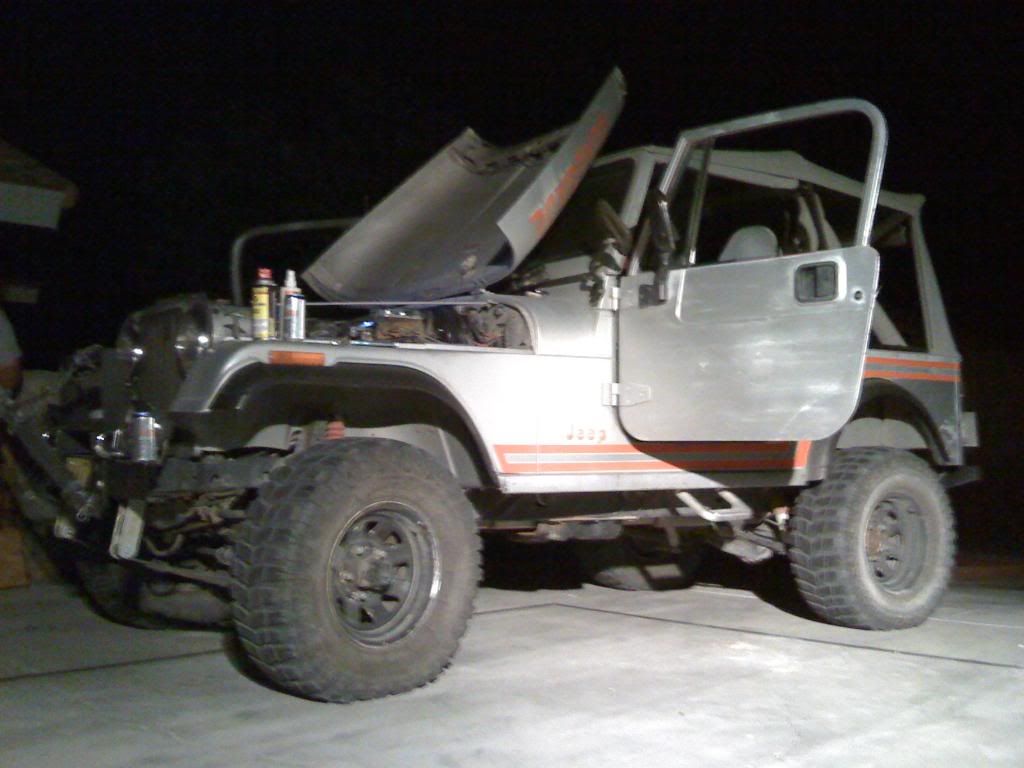 So, my friend and I thought it would be a great weekend road trip- to drive over in my Saturn (car) and Drive the Cj and the car back. In retrospect, it was not my most thoughtout plan.
After about 2.5 hours of driving the 2 vehicles back, the jeep over heated leaving us and the CJ almost standed in the Texas desert over 800 miles from home. We spent the better part of a day in front a Napa store. None of the things we changes seamed to help.
After a really long day, we left the CJ at a gas station and drove to get a uhaul and towed it the rest of the way home the following day. Thank goodness it had a tow bar!
After a really long weekend (about 2700 miles between the 2 vehicles), I could not wipe the grin off my face because this is my dream vehicle.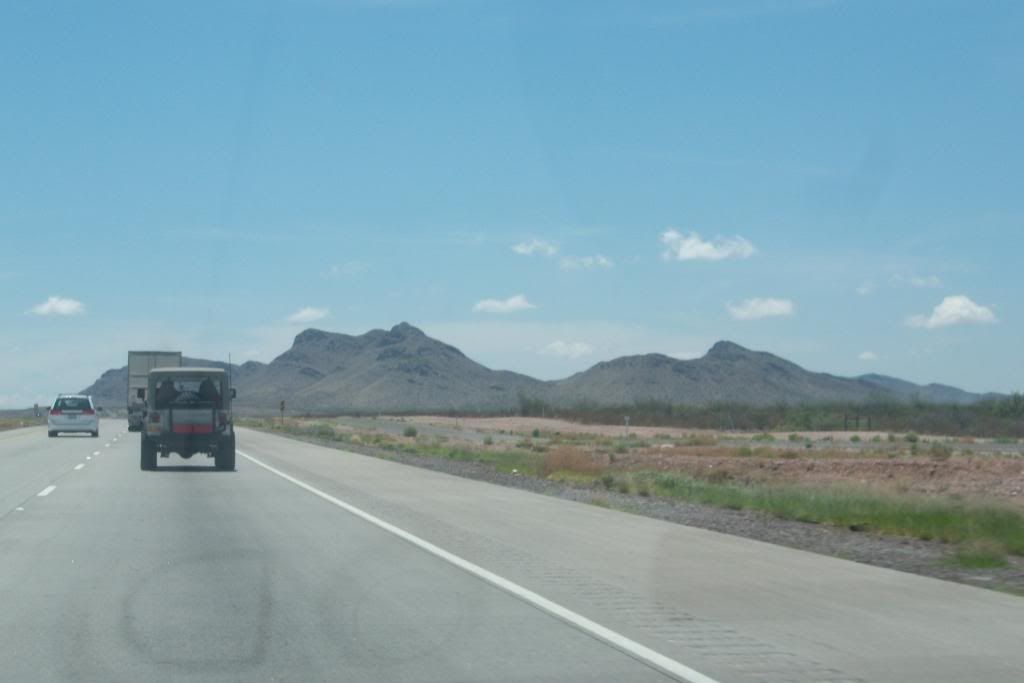 So this is what I bought:
85 CJ-7 Renegade
no rust on the frame or body
258 I6
T5
D300
D30 with hub lockers
AMC 20 with a moser one piece and detroit
4:10 gears
31" x terrains
approx. 2-4" of lift
"custom" rear swing arm w/ to jerry can mounts
33" tall spare
plans:
rebuild the 258 I6
twin stick the D300
redo dash and gauges
35"
keep the cool looks and proportions of the CJ-7
and a few more pics