Finally making some more progress on the jeep. continuing to go through and repair all the hack work the PO did. I finally took my rear sway bar out and began to undercoat the bottom side of the jeep to prevent the Northern devil aka rust. I took a break today from workin on the ol girl and had a chance to do some light wheelin near my house. stock saggy suspension, tiny *** all terrains, no rear sway bar and cut fenders the jeep did pretty good. i climbed some pretty decent hills watching out for all the **** i could hit being so low to the ground. all in all it was great. The more motivation the better. im definitly looking forward to making this one nasty rig. If anyone has any questions about any mods ive done dont be afraid to ask. Ive done plenty of research before anything ive tried.
Heading out to the powerlines
Pretty decent flex. Im very impressed!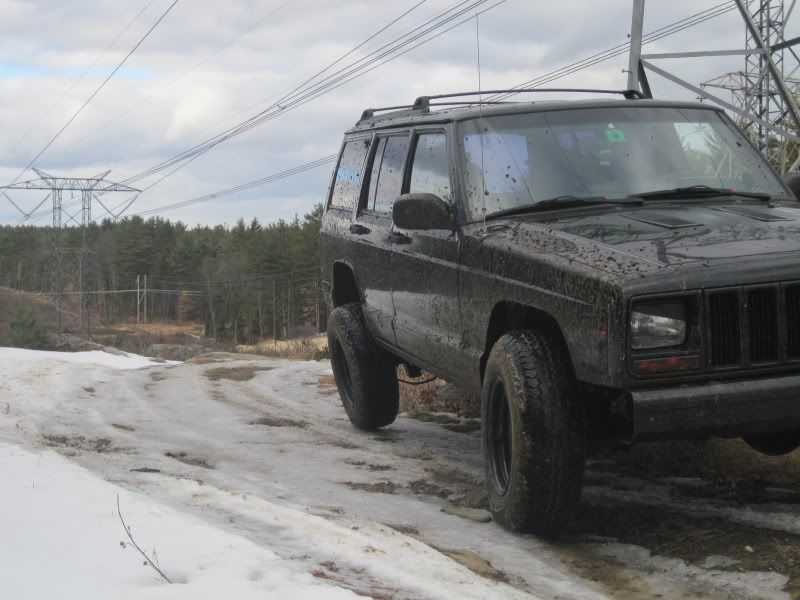 Definitly a good start to where i want to go with this build. im looking forward to taking everything slow and steady. One step at a time!