Back to the build.
I had a CJ2A that was beyond rebuilding as the rust claimed a lot of it.
It was cut up and the pieces I saved went on the frame creating:
Note: The CJ2A in the back ground will be used for the body.
I started work on the frame, cutting the 3 feet overhang of the rear: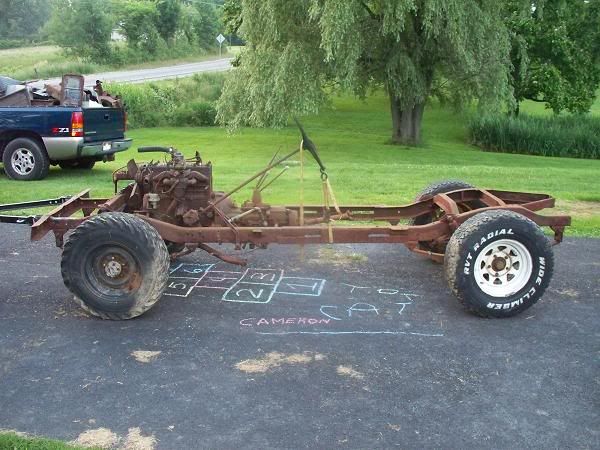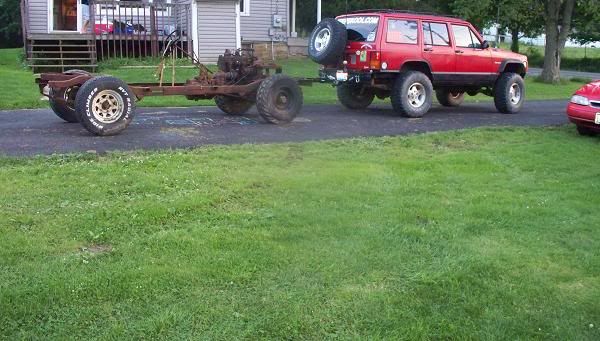 Then this tub:
was placed on the cut frame:
And Mister Sawzall and Miss Grinder had their way: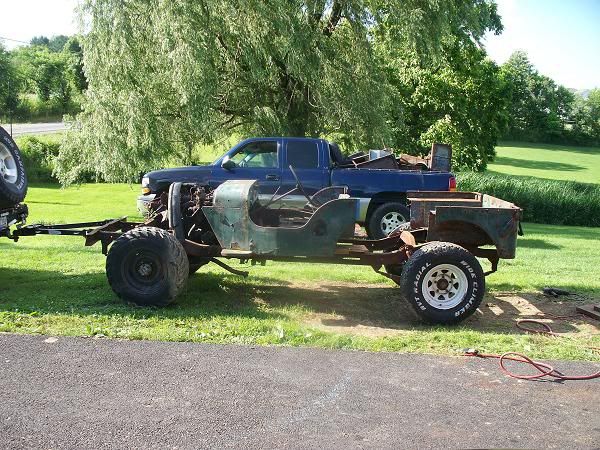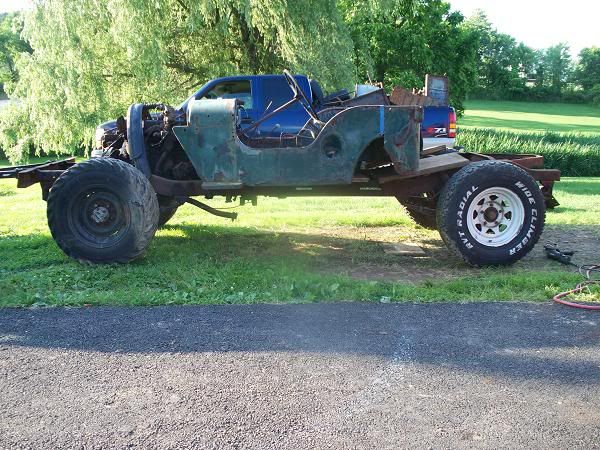 And with a little help from paint: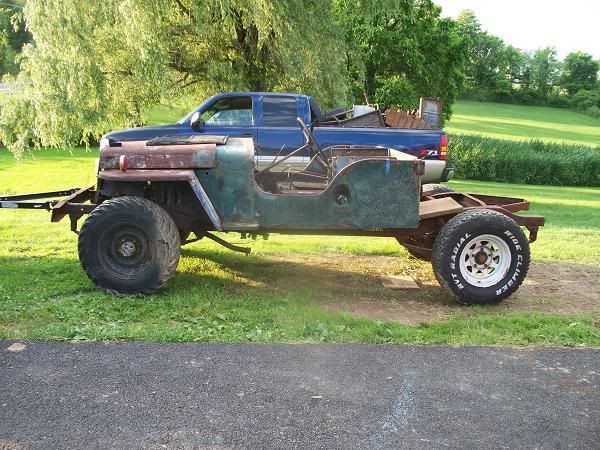 Note: The motor that is in this frame is sitting to far back. When I remove it and put in the "F" head I will move it forward.
This is where I am at right now. No finish date has been set and I will work on it as time and money allow.
Today ( June 22 2010) removed engine,transmission,transfer case and drive shafts.
When I removed the front drive shaft it had this little tab welded on the u-joint.
I have never seen that before.
Other then that I removed little pieces off the motor and rusty bolts from the frame.
( June 23 ) Removed front axle, steering box and all misc. bolts. The only thing that is still bolted on from the middle of the frame forward is the trans mount and the tow bar brackets.
Found some number stampings on the frame. When I find out what they are I will post them up.