Nothing huge yet but heres what I have so far.
the night i brought it home (well actually my dad since I had never driven stick before but wanted to)
within a week or 2 had the audio system up and kicking (and a custom sound bar not pictured holding 2 8" speakers)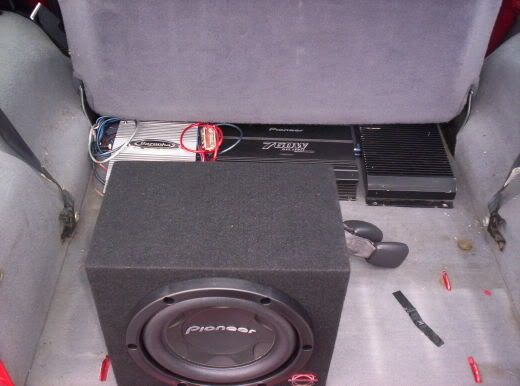 planned on keeping it stock like this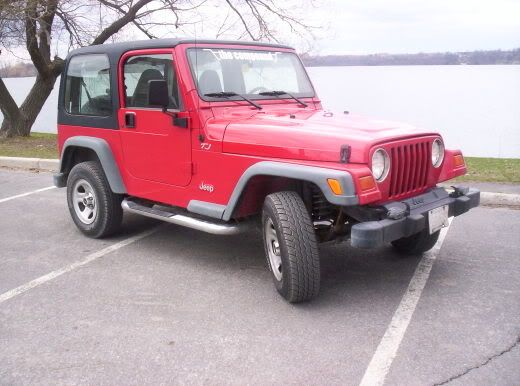 but i got bit by the jeep bug. BB and lost the mik jugs. Also installed a CB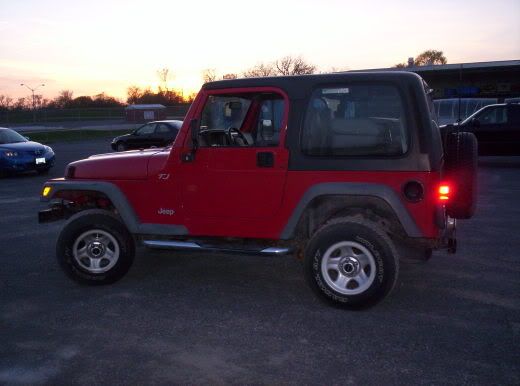 then i found out how fun doorless was and left my doors off almost all summer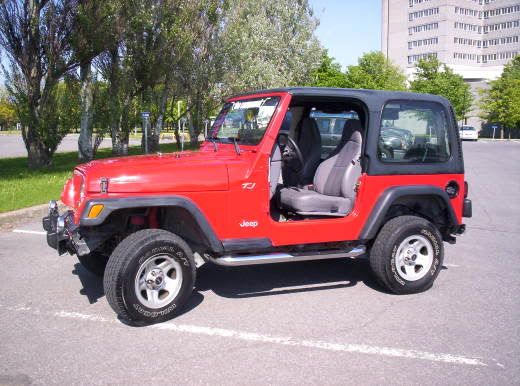 up next was the lighting problem, got some real fog lights and some offroad lights and wired them up. Made a bracket for the offroad lights that also got my plate out of the way.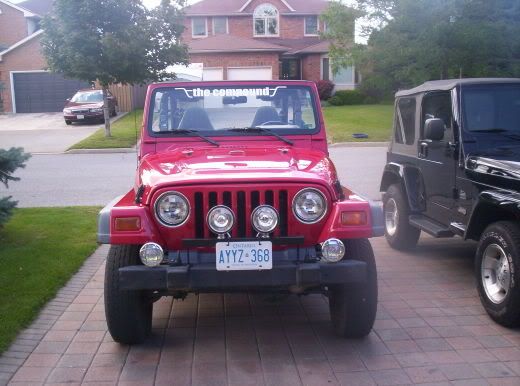 then i had to adress the backwards lights, used a tractor light and wired that on up on the rear bumper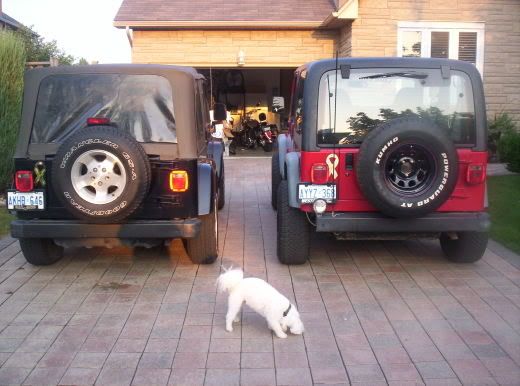 after driving my jeep 2 or 3 times my brother got the jeep thing and sold his year old corola he had bought used and picked up a sahara (bit of a differnce in milage)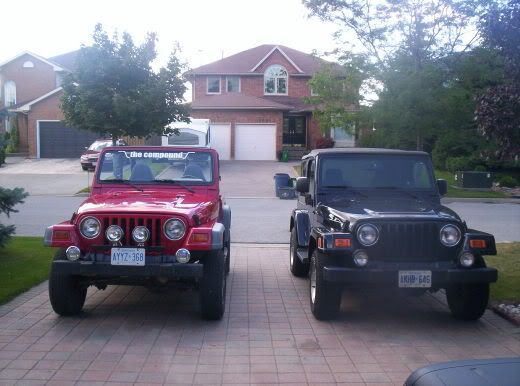 next was the problem of wheels, went with some new to me stock rims and 31s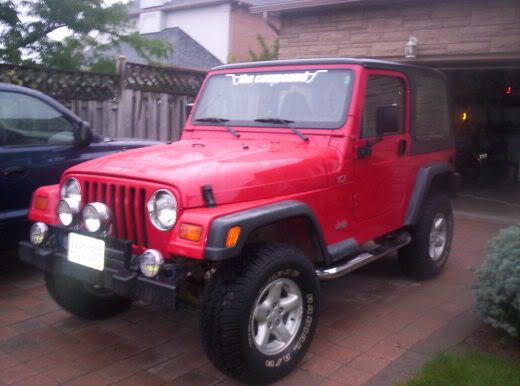 but i had rubbing with the rims and wasnt satisfied, so I got some ar 767s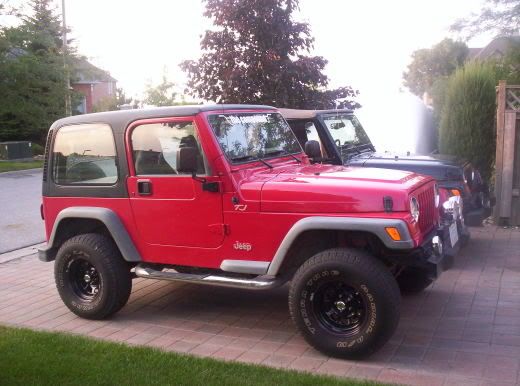 and thats where she sits right now
I have bought a champion 9500lbs winch thats going on over christmas along with a new stinger front bumper
after that the plan is 1-1.25" body lift, rear bumper and rocker gaurds for the imediate things.
All in all, not bad for a poor university student. I plan on building this up after school into a dedicated trail rig... so much for leaving it stock and dd like when i bought it less than a year ago