Well, I figured Id jump on the band wagon and make one of these, so, here we go.
I started with this, a stock 1997 Jeep Cherokee SE, 140000 miles, for $3000 dollars. Got it on August 1st 2006, I was still 15. All it had were the Eagle Alloy wheels and some 235/75 15s on it.
(not a good pic)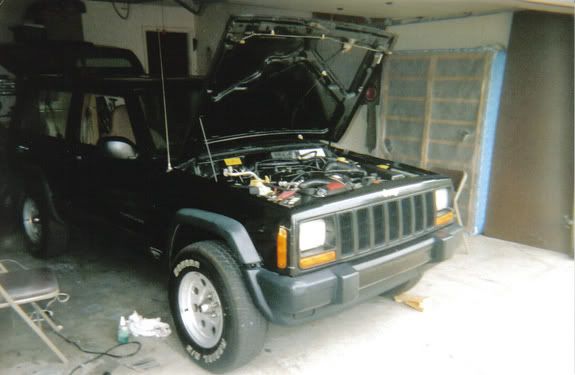 A week later with painted flares, side molding ripped off, and Duplicolor Bedliner on the side. Front bumper caps taken off.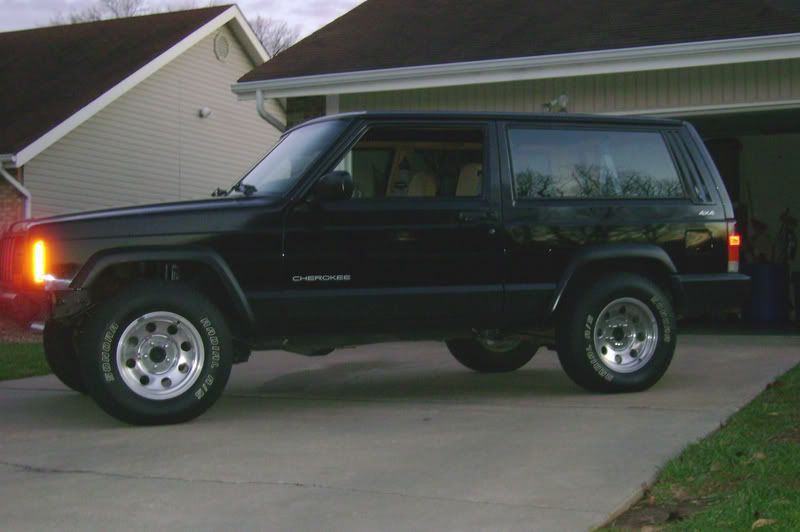 It snowed, I was a newb, I couldnt drive it anywhere. bad POSER SHOT. Also rear bumper caps off.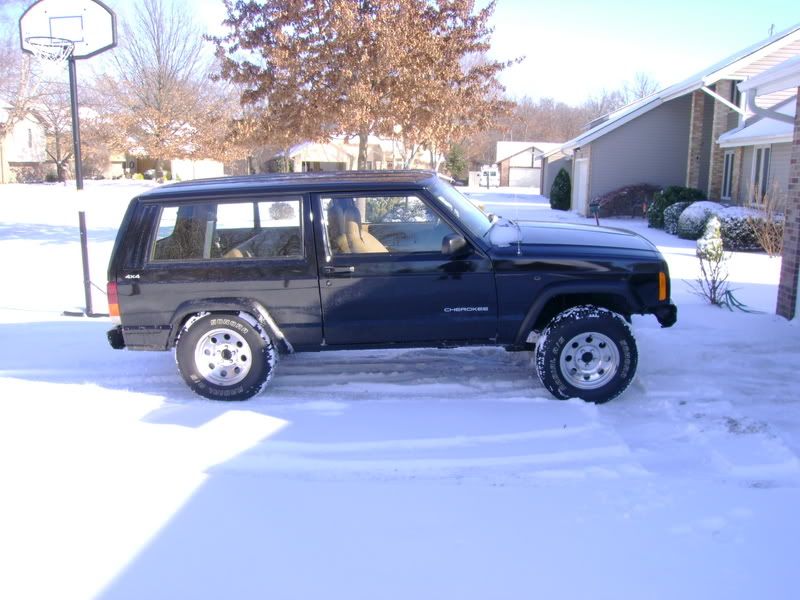 The interior, the PO had that stupid shifter boot on there, and it had some idiot lights. All thats done here is the head unit.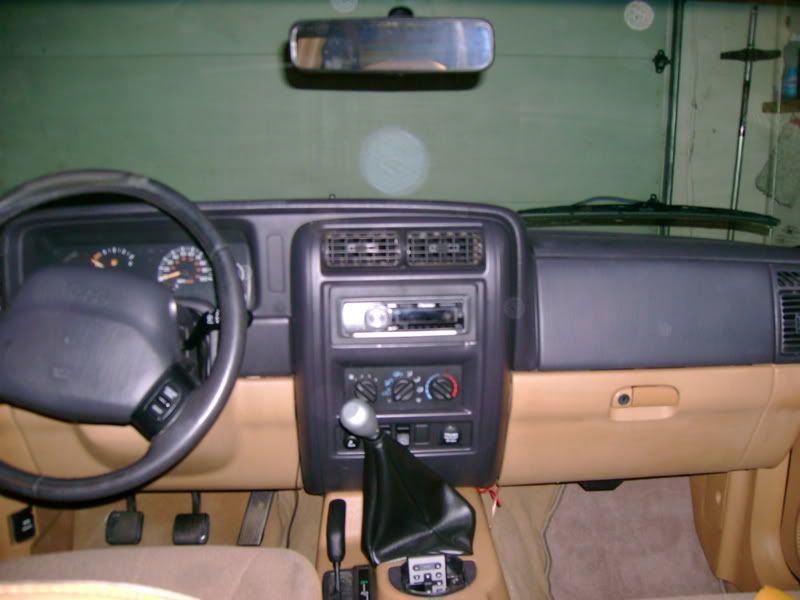 Then came fender trimmage and old style front end caps.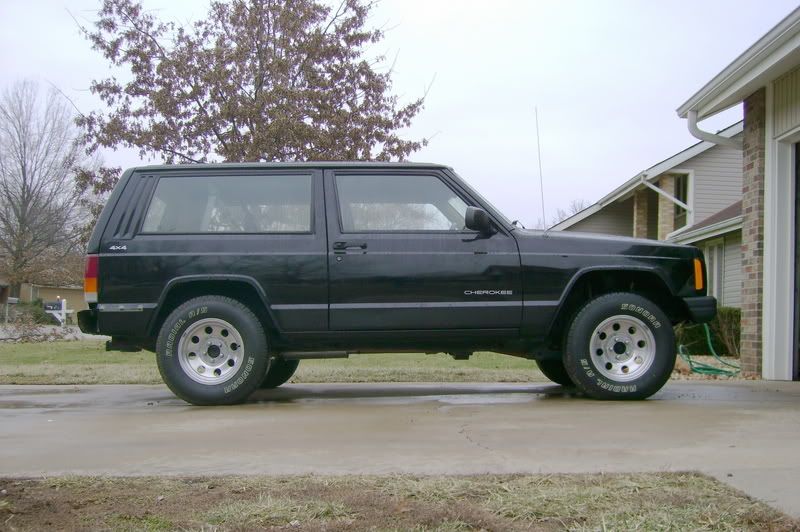 Got me some new gauges and a new shifter boot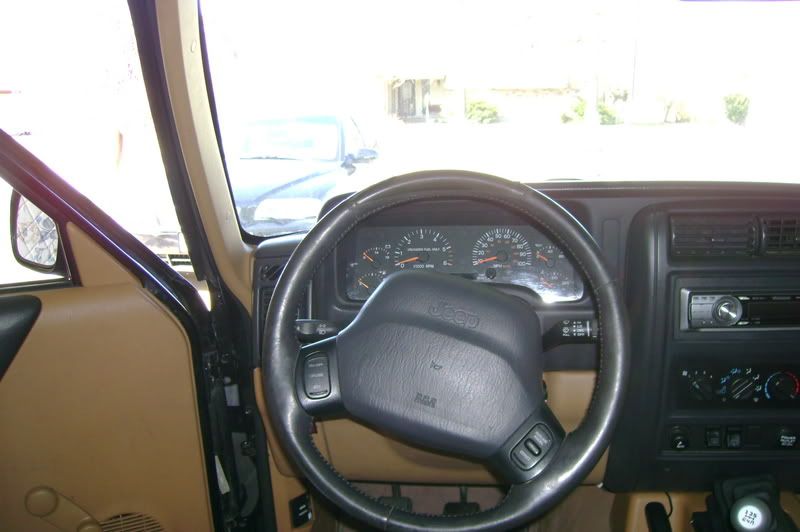 Then doorless
Here comes the lift, got my blazer springs and GC coils.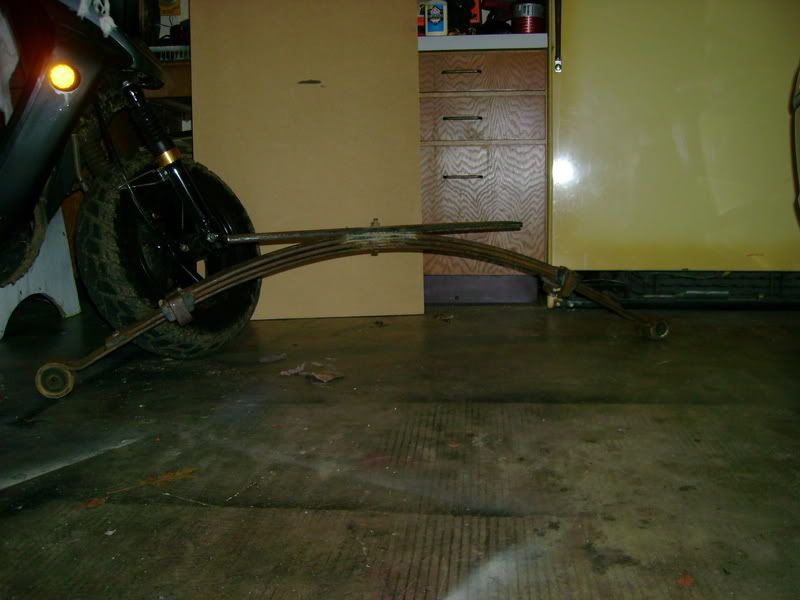 Got her lifted up
Got tireage