Registered User
Join Date: Dec 2009
Location: Pataskala,oh
Posts: 17
my build thread
---
well i started off with a 2000 jeep wrangler tj, i didn't even take a pic of it stock cause the 31x10.50R15's on cragar soft 8's came to fast lol.
Then i built a custom front bumper out of my sisters yj's stock bumper. And last winter the horrible happened, i rolled the jeep into a ditch. After i figured out i could fix it i bought a new windshield frame, new windshield, new fender, new windshield hinge, and new roll bar. I painted and did all the body work myself and got it looking good. Didn't take any pics cause i want to forget about it.
A few days ago i lifted the jeep 3.5" and put some 33's on it and this is just the start. I bought a powdercoating gun off of eastwood.com. i powdercoated my coils and my d-rings. This tool was very handy.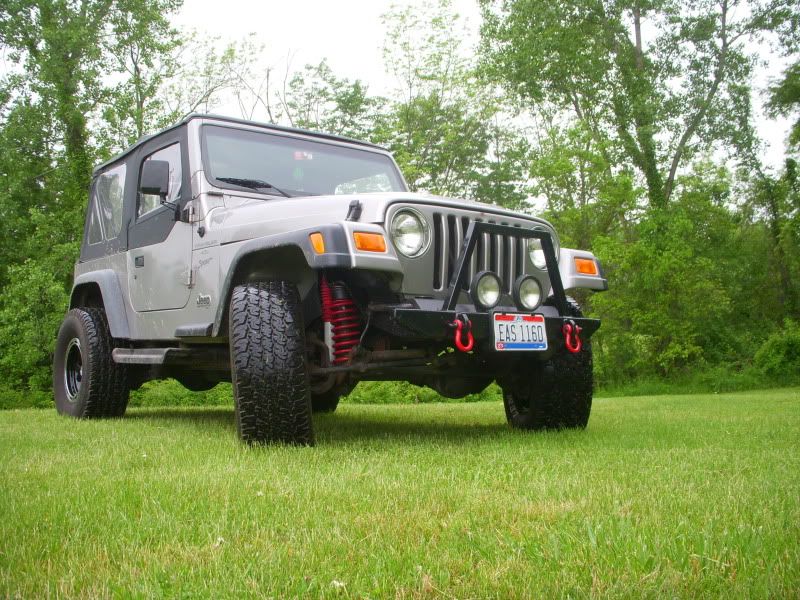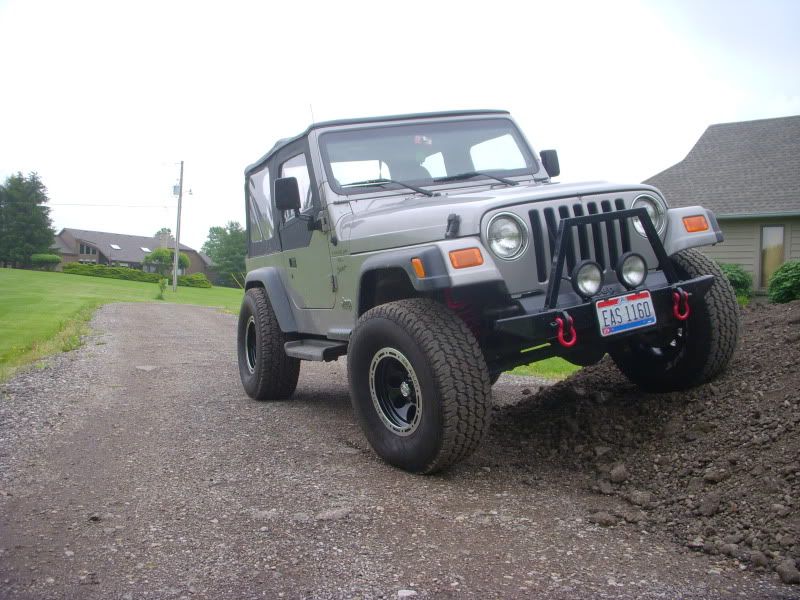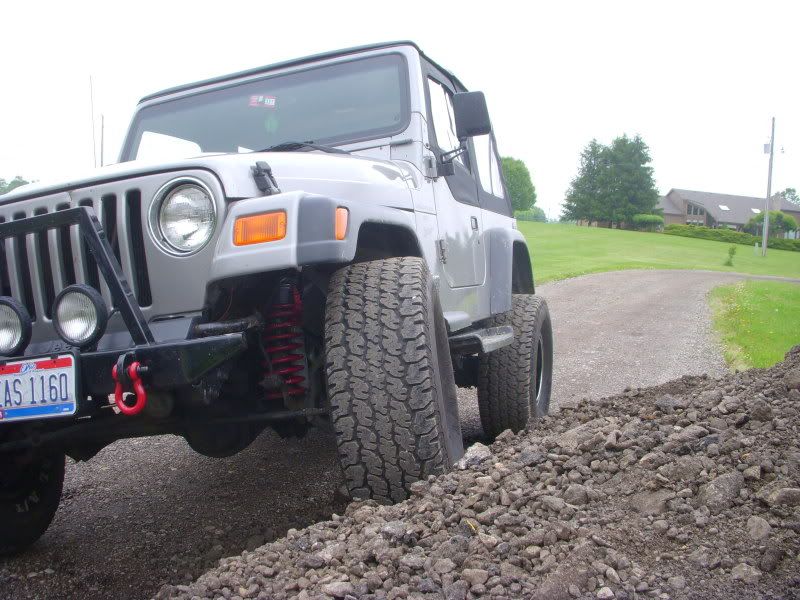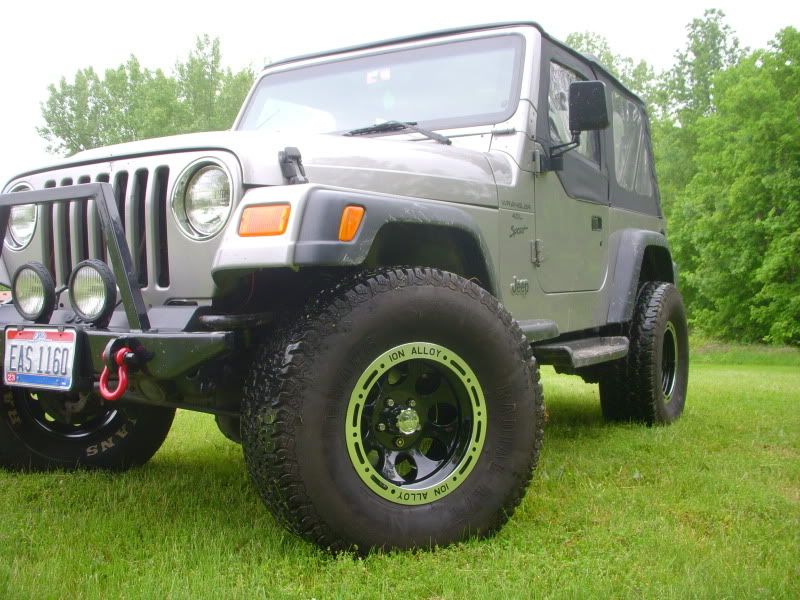 Registered User
Join Date: Oct 2009
Location: 17201
Posts: 130
looks good. how involved was the powdercoating? if you take it offroad, you may want to look at removing the side steps.
Registered User
Join Date: Mar 2009
Location: Delaware
Posts: 107
Looks good man. Gotta love that craigslist. Thats where I got my Toyo tires at and I'm really pleased with them.
---
White Jeep Club Member #74
Registered User
Join Date: Dec 2009
Location: Pataskala,oh
Posts: 17
powdercoating is actually pretty simple if you have a sandblaster, it's alot like painting, the more prep you do the better it turns out. and yea the steps are the next thing to go. i want to make a set of rocker guards for it.
Currently Active Users Viewing This Thread: 1

(0 members and 1 guests)