This will be my third jeep, previously owned a 75 cj5 and a 2012 jk sport. I'm 24 with a regular dd (f250 7.3) so this will be a nice day/weekend cruiser exclusively. Only plans for mods will be 33x12.5 Baja claws(waiting on funds)
on mt black classic iii's(ordered 5/16/14) with no lift. trying to keep parts and materials under $500 total!(minus wheels and tires)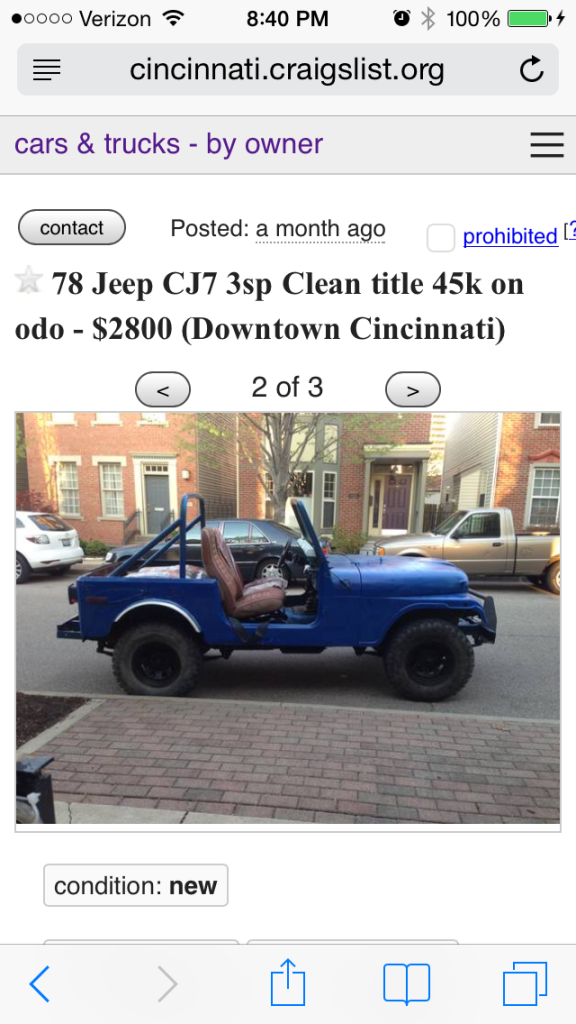 Found it on Craigslist and knew I wanted it but 2800 was way too much, talked him down to 1500 and purchased it on 5/12/14
A new tub is out of the question finically so new patch work was in order.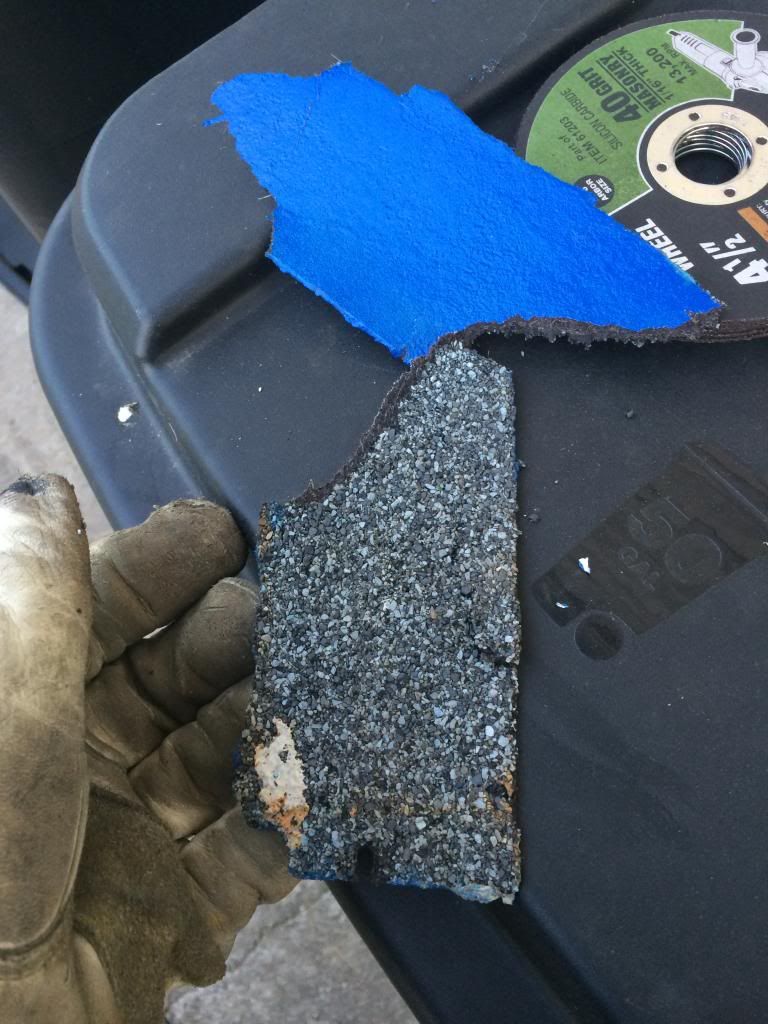 Like all cj's you find some silly stuff being used to patch over old rust, this was a new one for me...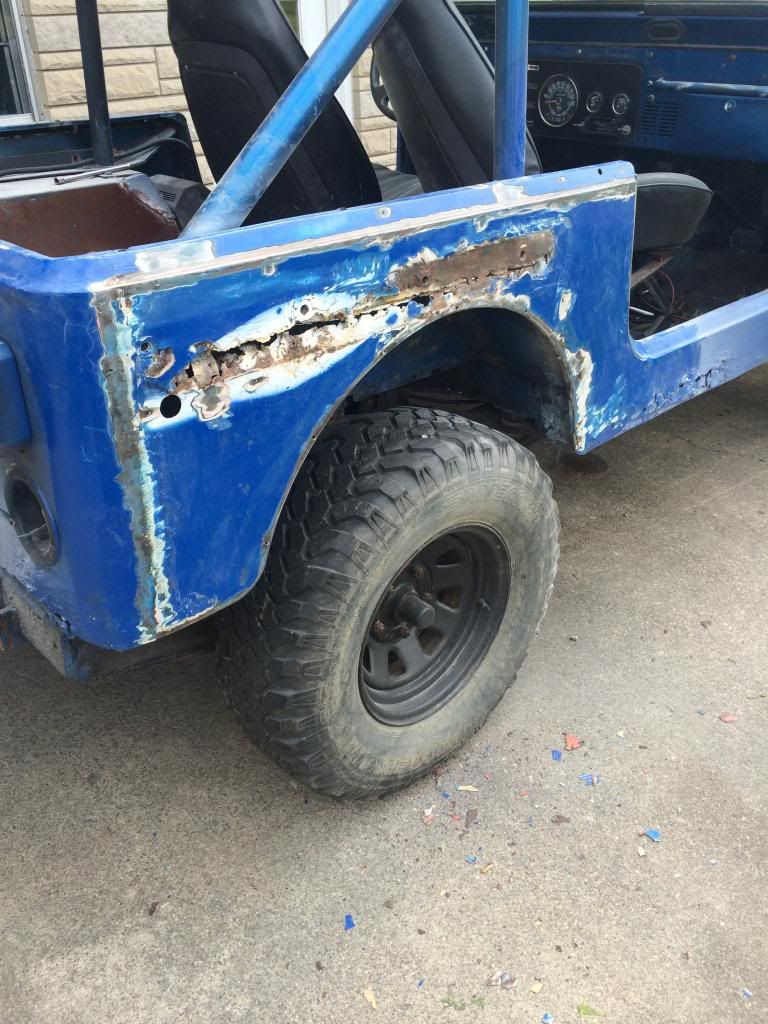 This was the better of the two sides :/
Started with a 4x8 of 16 gauge cut it in half and started tracing from cardboard cut outs of the panels I needed.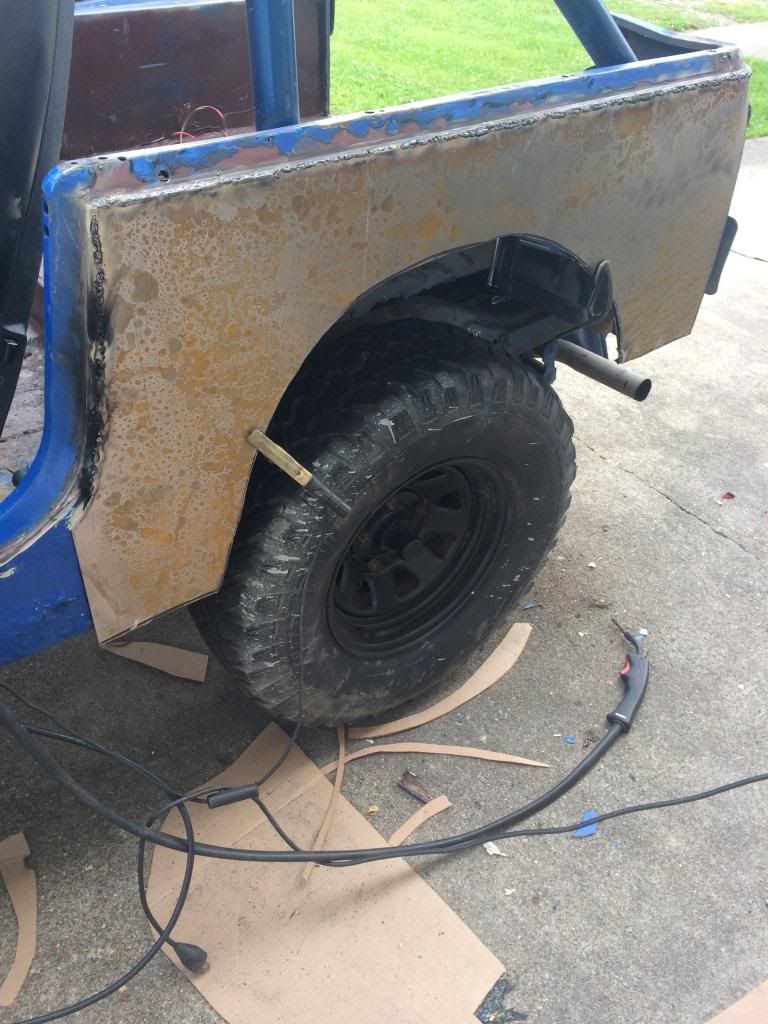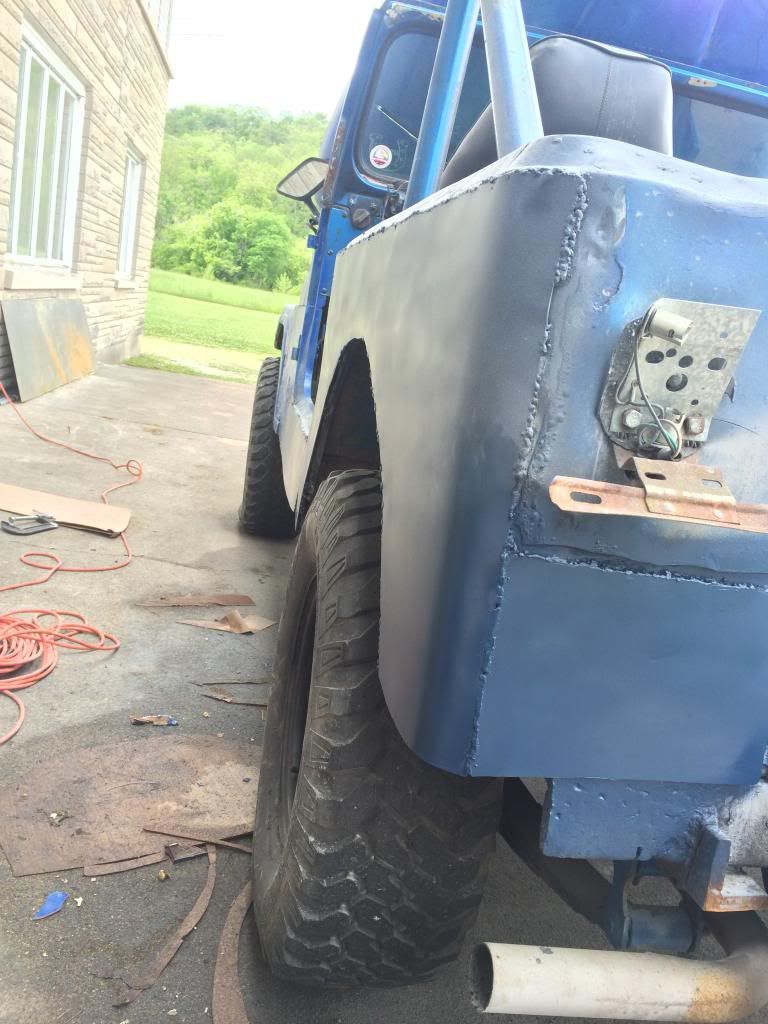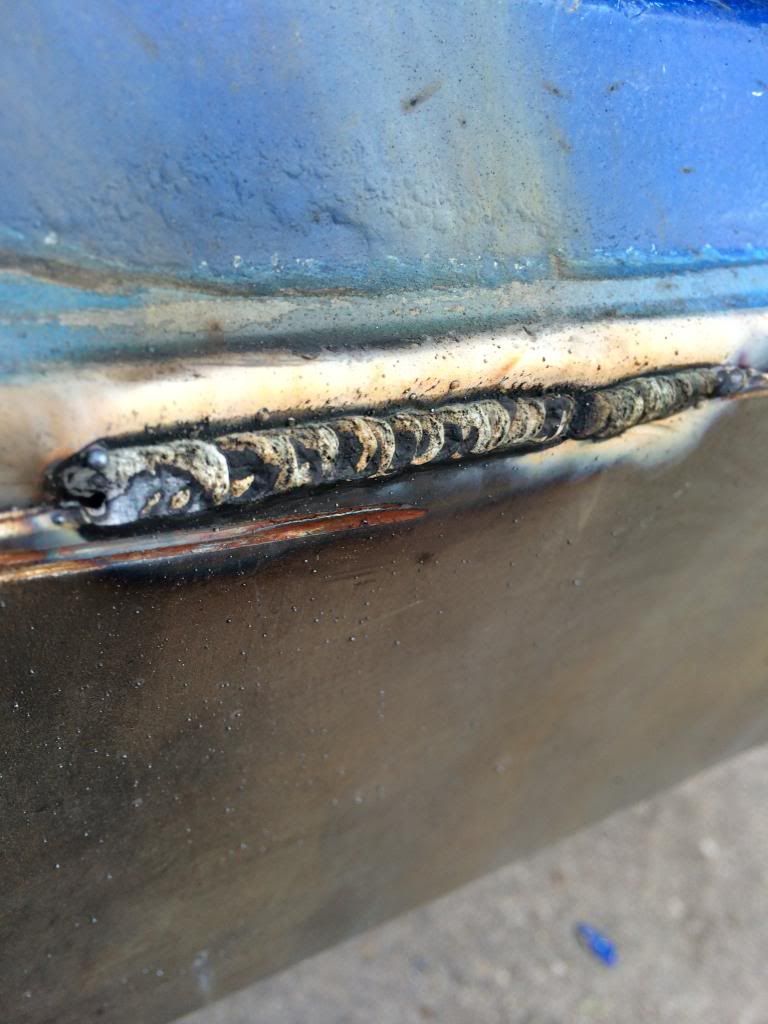 All exterior sheet metal cut welded and installed 5/17/14
prepped for tube fenders
Next on this list of problems, gas gauge. Wasn't connected at either end and no wiring in the middle. Going to run a new power wire to the gauge and then a new one to the tank which is out for cleaning.
Furthermore patch up the dash from a radio heater controls and a few other misc this.
Last on the list fix the dead spot in the steering wheel.