couple hours in the shop tonight, have the tub finally to a point where I can start working on the stretch. The downer is my son is having surgery tomorrow morning and I don't know when I will get a chance to get back into the shop. Surgery is nothing serious, he is having tubes put into his ears in hopes to reduce the massive amount of ear infections he has had.
Also I have a couple of rocker panel jobs I have to do next week to get some cash to put back into the rig!
Anyway here is tonight's progress. I still have some welds to finish. I had planned to complete them tonight, but after dropping the fuel tank I didnt think that was the best idea due to the fumes in the garage!
the last two patches that I needed to complete for now. I still need to rebuild the vertical tub support but I want to wait till I pickup my LJ roll bar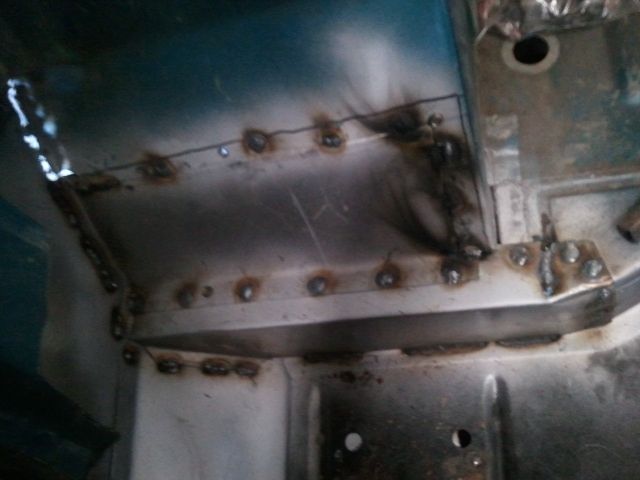 Fuel tank is out, great shot of my holy frame!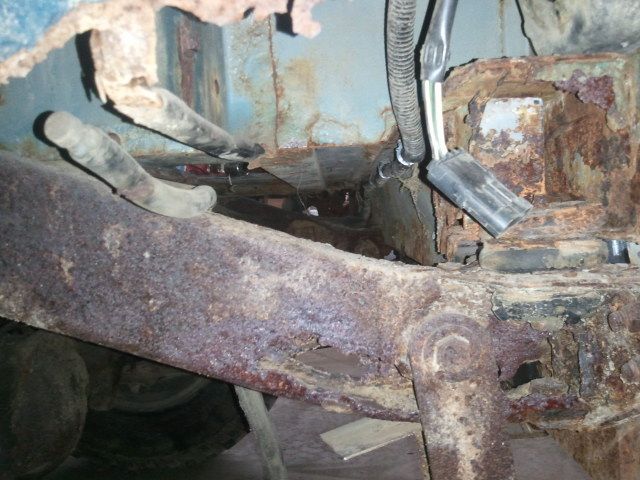 turned the jeep around to have easier access to the rear, wasn't smart enough to do this before I dropped the fuel tank!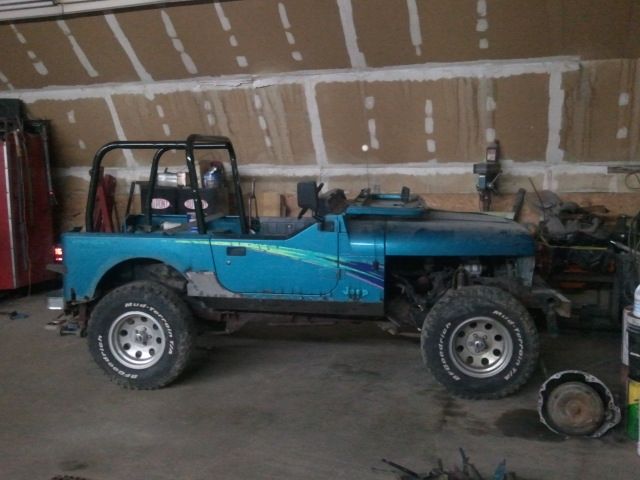 Another shot of my patches completed tonight, tossed a tj roll bar I had in place just to see how things lined up!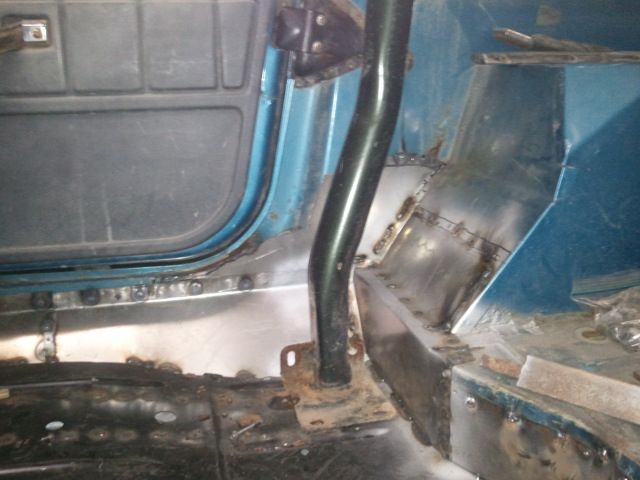 pile of rusty metal that was cut out from pass side floor pan and rocker repair. This is not all the metal as a lot of it had already made it to the dumpster!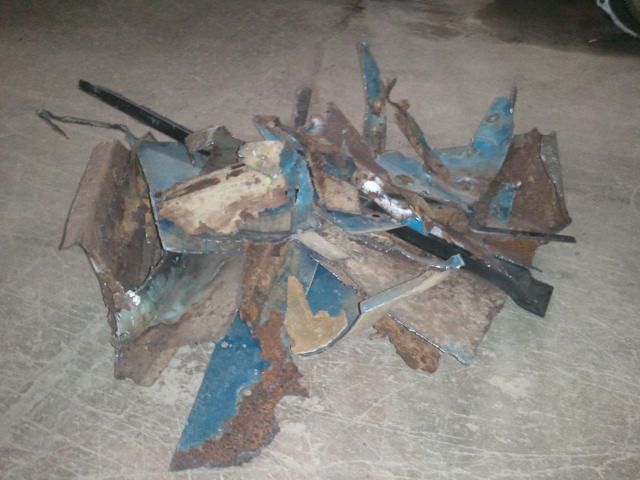 another view of the old girl turned around in the shop!