Somehow I failed to notice that the pass side lower coil bucket was rusted out. Kinda frustrating, but turns out that I needed to modify it anyway in order to have full steering ability. The crossover steering link was hitting the bucket and would not allow for a full right turn.
Here is a pic of the rusted mount cut off.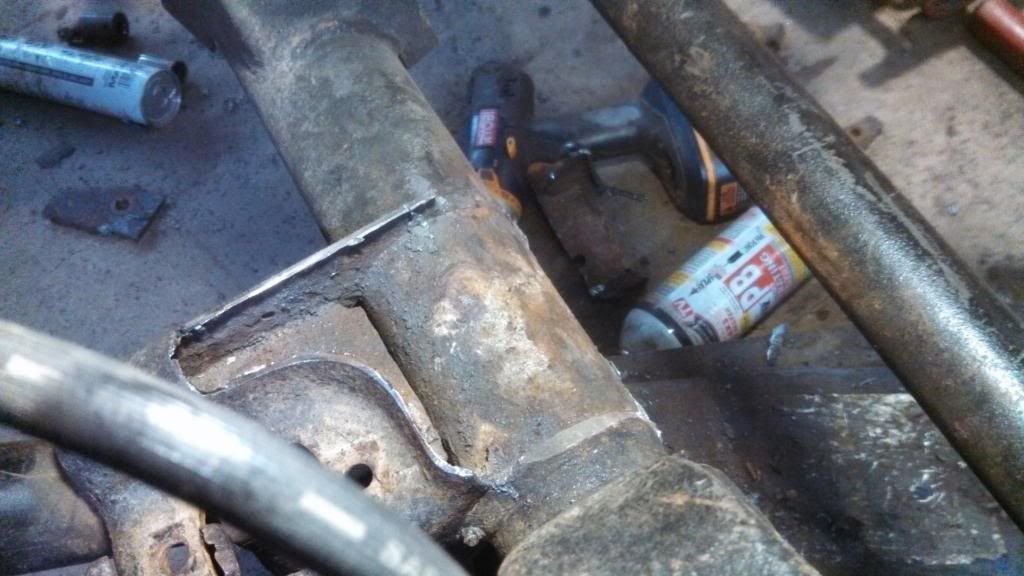 The modified coil bucket that I cut off a spare axle.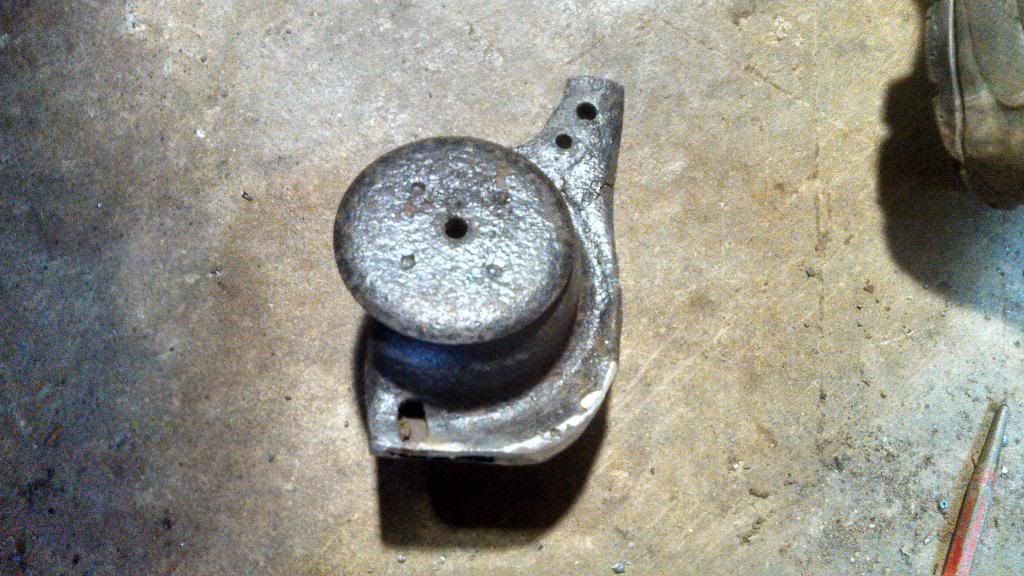 Welded in place about 1" back, the steering link now clears
Track bar relocation bracket welded in place. Steering mocked up, need some shorter bolts!