well, since my old photobucket account stopped working, i figured itd be easier to have my old thread deleted and make a new one.
so back in 2006, i had my license for 2 months, my first car i bought off my parents was a 1996 chrysler sebring jx that i kept up for my mom..i bought it for $2,000. well, i realized that i needed something that can get me anywhere i want to especially in the winter (almost lost my job due to blizzards and not being able to leave the driveway in time.) so after alot of looking, i found a 99 2 door xj, bone stock, carfax for the entire life of the jeep. was owned by an older guy that lived in virginia, religous maintenance schedules, no accidents, very clean.
stock specs: 4.0, AX-15, NP231, D30HP and C8.25 29 spline no modifications what so ever.
the day i got it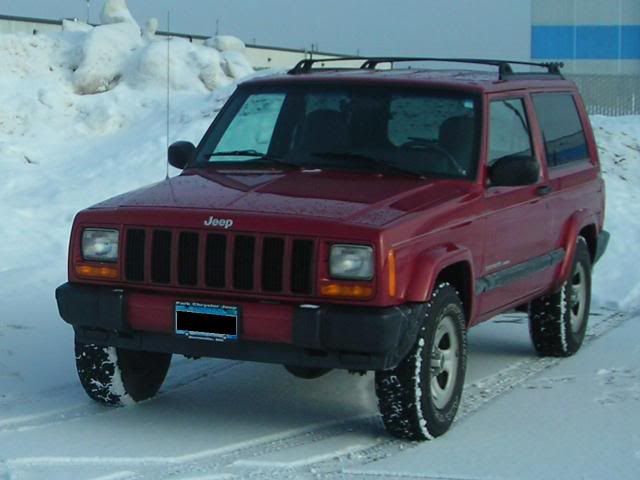 a week after i got it, there was a blizzard, i was on probation for work for previous times when i couldnt make it due to the car. well, this day, half the workers couldnt show because they couldnt leave their driveway but almost getting stuck twice, i made it on time! already knew i made a great choice getting this rig!
so time for some mods, first thing was a cb, and when it was cool, the its a jeep thing sticker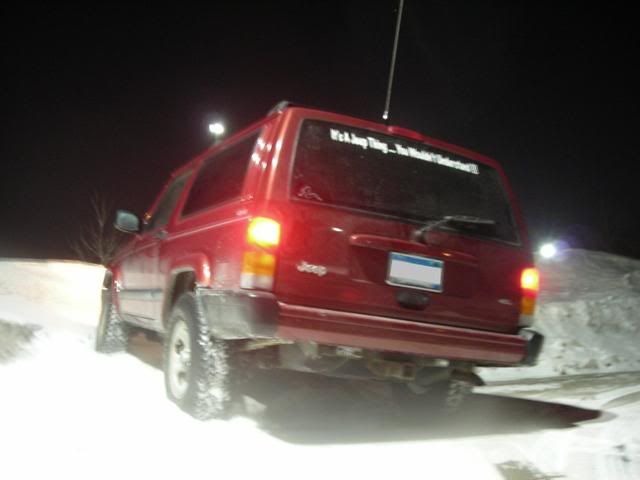 then came some baja fog lights
then came herculined rockers
then came the surco roof rack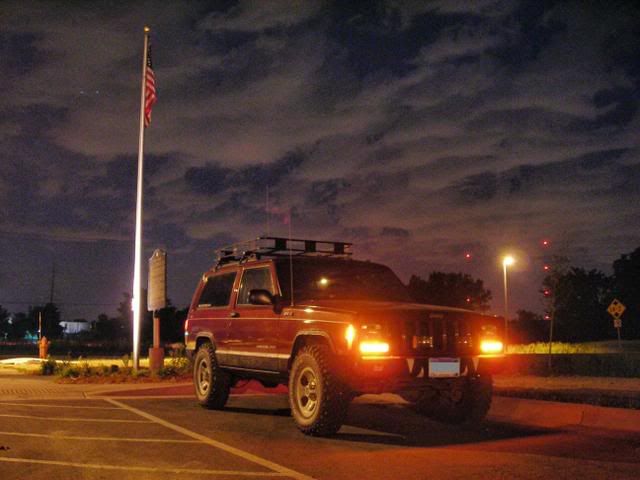 then came 4 hellas on the roof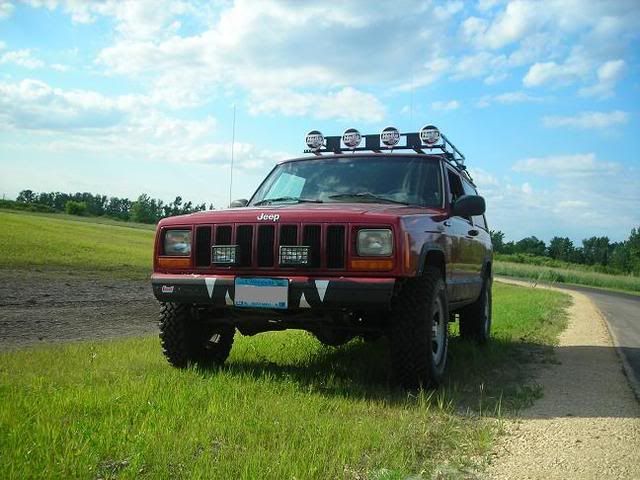 then after realizing i need some rear recovery points, came a jcr offroad bumper
then came the lift, i was debating between a 3" or 4.5"..i decided i better go bigger then end up realizing i didnt go big enough the first time, glad i did! but i didnt have money for tires at the time so it stayed on 30s for awhile.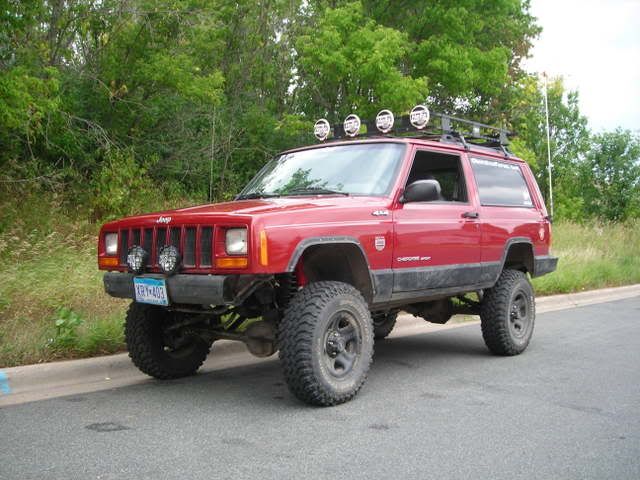 then one night, i was with my girlfriend and like an idiot, wheeling with my front tow hooks off while i was switching the hooks, i went into the last puddle but being spring and all the snow just melting, ended up being to deep. the water was up to about the headlights, the engine bogged and it hydrolocked before i could shut it off..my friend had her fullsize blazer down there but she had a loop tow point so there wasnt enough rope to reach me. then luckily, these big *** chevys came down one pulled me out and we tried roll starting it for some reason i dont remember why, and on one attempt, the trucks bumper slid up over mine and put a huge dent in the hatch. ended up towing it home with my friends blazer towing off the axle..i know i know, bad but its all we could do..never let any slack in the rope so all was good. here it is the day after..my custom alternator shield bent down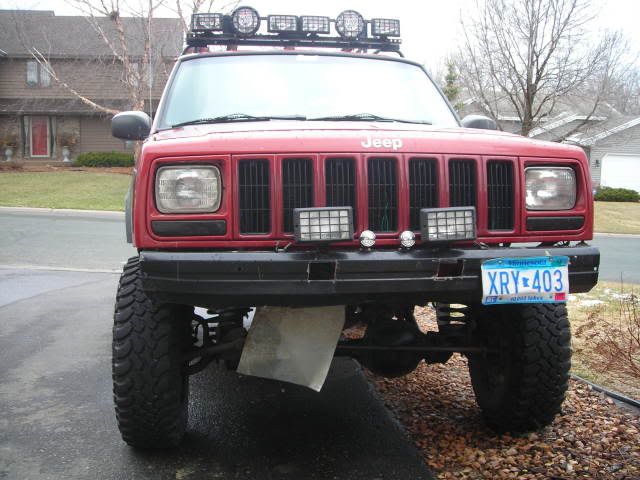 heres the oil after i changed it, ended up having about 7 quarts come out..whoops
then some more wheeling haha right before the soft 8s and 33s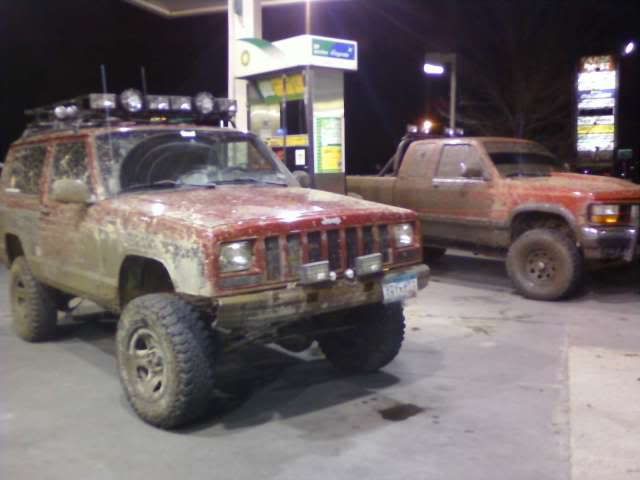 then bought some nearly bald cooper stts off a friend for $100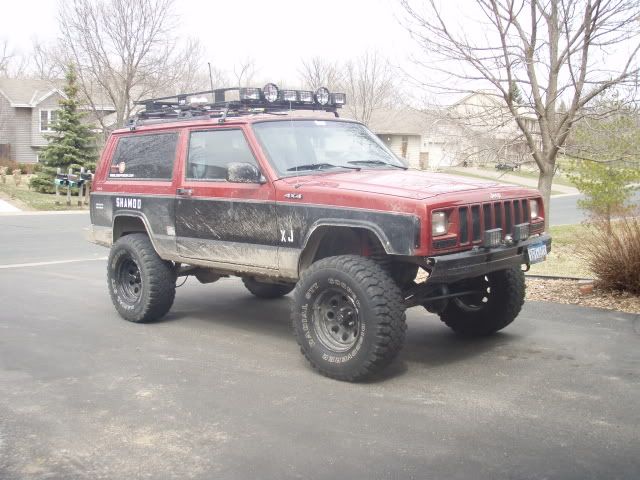 well, in dresser, blew out a 33 and got my current set of 33x12.5 procomp mud terrain xtremes for $400 about 3/4 tread
and this was my graduation picture bwahahaha had the rack on for like 3 weeks and then the weight of the spare broke it. swing out in the works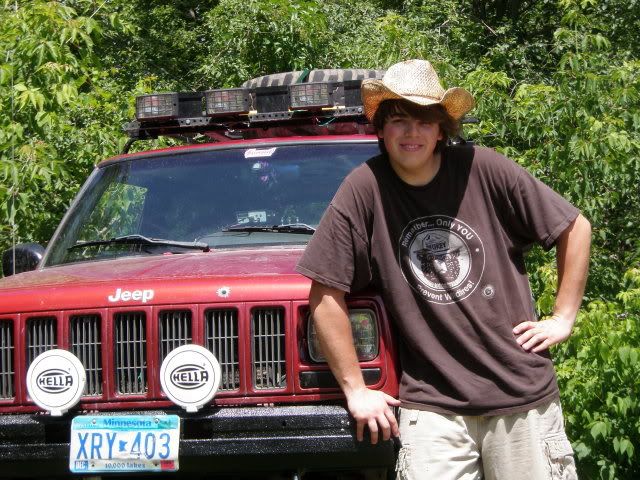 and heres how she sits now as of 11/22/10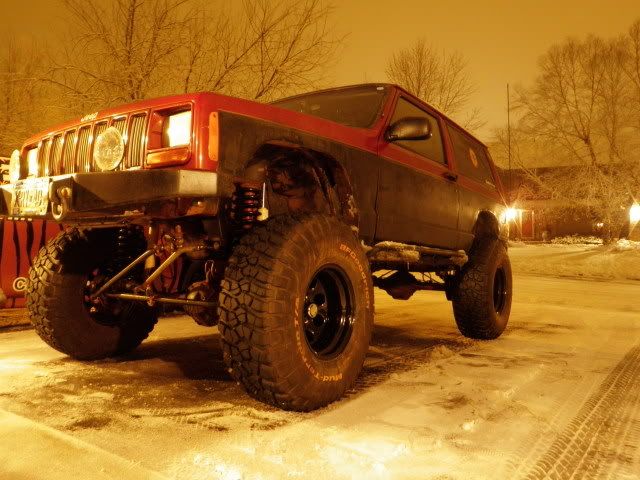 ill get some pictures of some wheeling up soon, still putting stuff on my new photobucket account