Registered User
Join Date: Nov 2012
Location: logan
Posts: 248
Oh yeah and no more light bar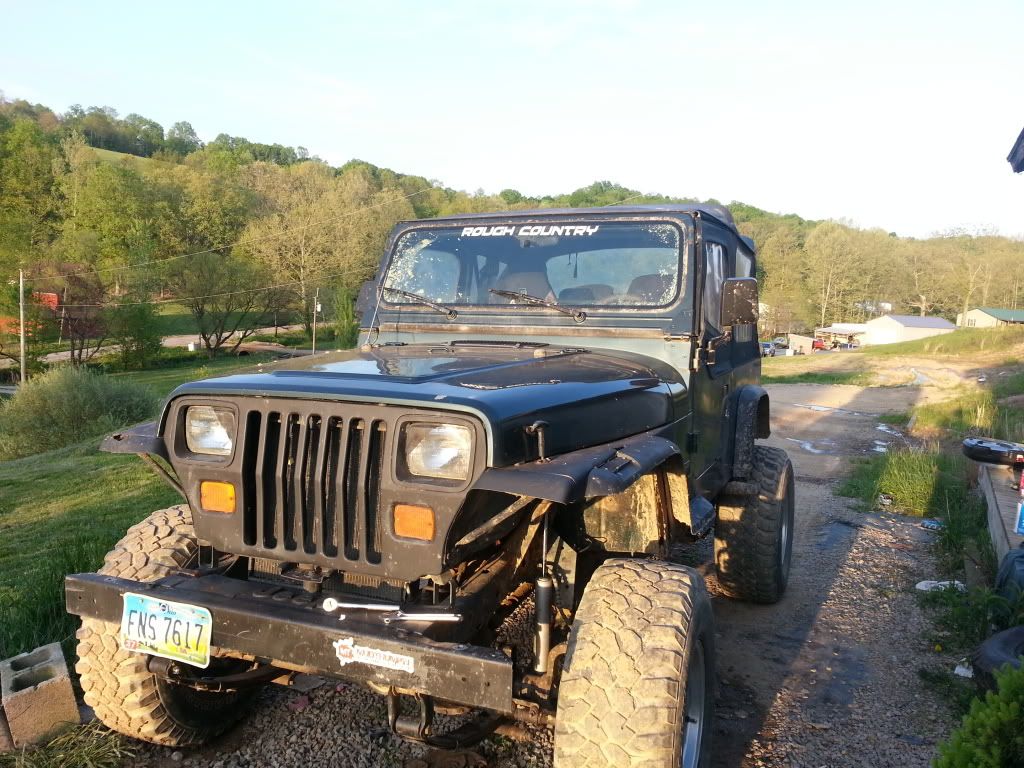 Registered User
Join Date: Mar 2010
Location: Pittsburgh, PA
Posts: 846
Am the only one that noticed you're completely missing a body mount puck on the right rear?
---
89 YJ S, 2.5L/AX-5/NP231
99 WJ Limited, 4.0L/42RE/NP247
93 YJ, 4.0L HO/32RH/NP231 - Sold
No trust me I have noticed it. I keep trying to get time to redo the exhaust and pull it off and other stuff keeps coming up. Now I have to replace a brake caliper then I will have time to do it. Repairs to the jeep kind of get put on the back burner cause it sees almost no miles but I am now trying to get it up to good dd status
Registered User
Join Date: Aug 2010
Location: Ill
Posts: 48
Hey man YJ is looking good! I did same thing with my headlights, keep it up. Also fellow Illinois Jeeper here!
Thanks man. But I'm in ohio
Registered User
Join Date: Aug 2010
Location: Ill
Posts: 48
Sorry about that, I must have read the posts wrong! Either way, like I said, looking good!
Hey no problem here. And thanks for the compliment
Well I just picked up a few cheap mods I plan to get done here soon.
A 4.0 tb a e fan from a Taurus. And a durango steering gear box.
well the jeep is very rarely going to see daily driving duty any more so i will have more down time to do some bigger mods to it. i no longer have to worry about getting it done before the weekend is over to drive it to work on monday.
looks like im going to be looking for good deals on bigger parts.
Well stock tie rod and drag link have seen much better days. I just put a order in for a rustys hd steering conversion.
I am also going to replace the steering stabilizer. Anyone have any advice on a good stabalizer that wont break the bank.
Currently Active Users Viewing This Thread: 1

(0 members and 1 guests)