A Heep Named Squanto
---
Well since i was 13-ish it had been my dream to have a truck and take it to MOAB and 5 years later at the age of 18 i had a chance to trade my 1994 17ft Edge Water center console for a 94 wrangler i couldn't say yes fast enough.
the PO bought it and didnt add anything to it so as far as mods went he was clueless, but here's what i could find
- 4.0L
- AX15
- Manual Steering
- A/C and Heat
- Skyjacker Suspension Lift (i think 1.5in front like like 3in in the rear?)
- 33in Nankang Mudstars (like brand new!)
- 15x12 Eagle Alloys 5 Star Rims
- Tube F/R bumpers (i hate them.)
Here's a pic of back then: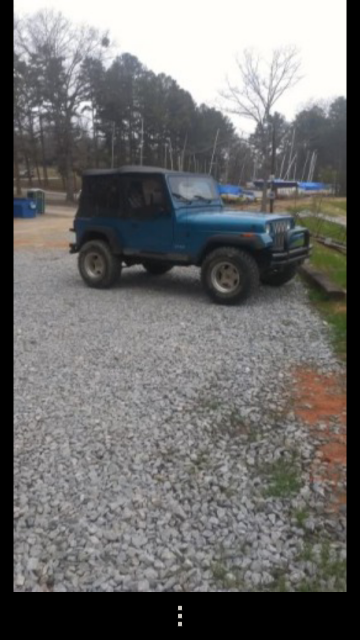 its not much but i love it. i was overwhelmed by maintaince as things went wrong over the past year so i could not do many mods but in the past year i have put 16k miles on it. here's a list of everything that was rebuilt/replaced
- Transmission Rebuild
- F/R axles Rebuilt
- Rear Drive Shaft
- All Brake Lines
- Magnaflow Muffler and Rear Tailpipe
- Steering Box
- All Drive Shaft U Joints (Spicer after bad experience with Duralast)
- Spicer Rear Output Yoke
- SPEC Stg1 Racing Clutch
Im sure there is more but i cant remember.
a few months after having it i was looking for a new soft top because the black one was getting old and stretched, found a tan best top with 3k miles on it for $150 but actually got it for $145 because the guy i bought it from didnt have change for a $20
I liked the tan top much more, i think it goes better with the paint.
once it started warming up i went on my first wheeling trip with a group i found on FaceBook which i now consider my 2nd family.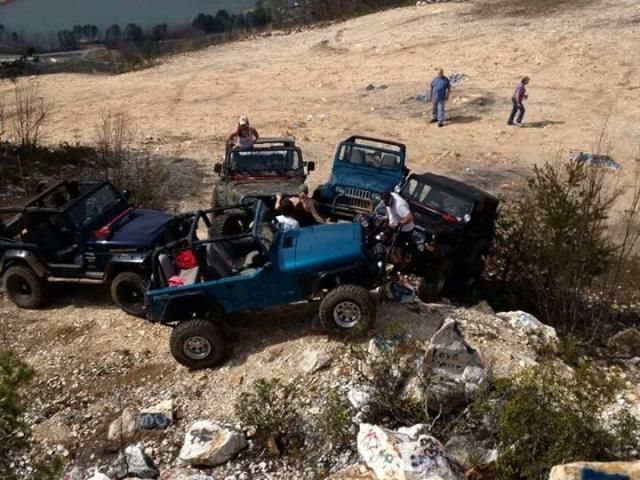 Three Wheels!
Who needs a jack when you have an Andrew?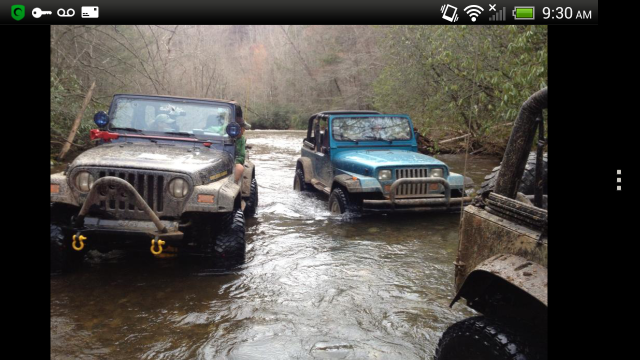 I had a BLAST that day! We hit up Dodd Rd, Persimmons Rd, and Bell Mountain! When i first met up with them that morning i was nervous after seeing everyone there was running 6in lifts and 35's because i thought i was going to be the hold up all day. To my surprise i made it through everything they did, i just had to do it in 2nd 4wl with more skinny pedal.
Towards the middle of summer i picked up a my current job at a used boat lot detailing boats. i like the job and having everything i need to do a full detail on my jeep at my disposal is a huge bonus.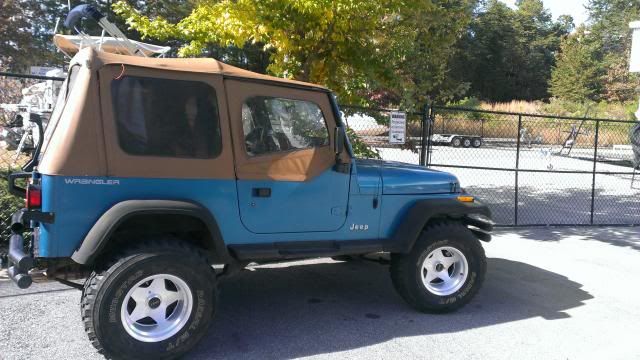 Look at my rims compared to the first pic i posted! i used the stuff we use on pontoon boats to redo the toons, all i did was spray it on then rinse haha they look new!
Towards the end of summer one of my friends from our group posted that he wanted to trade his hard top that was missing a back lift gate for a soft top with frame. i offered him my tan top but he only wanted black tops so i traded him my black top i had in my barn that i was never going to use and my frame. my plan was to make a back gate and window out of plexiglass until i could afford the full assembly but i checked Ebay and saw a assembly just posted for $220 shipped. i knew it wouldnt be there long so i jumped on it! it came grey but i painted it black to match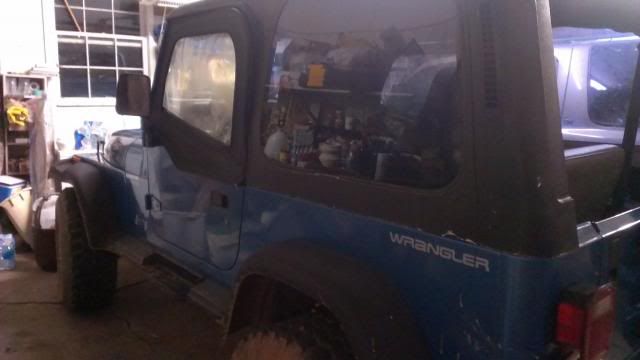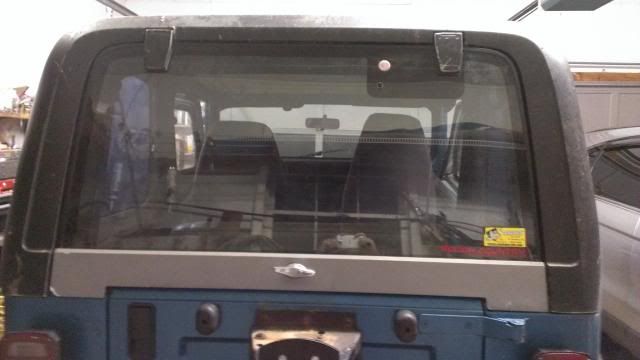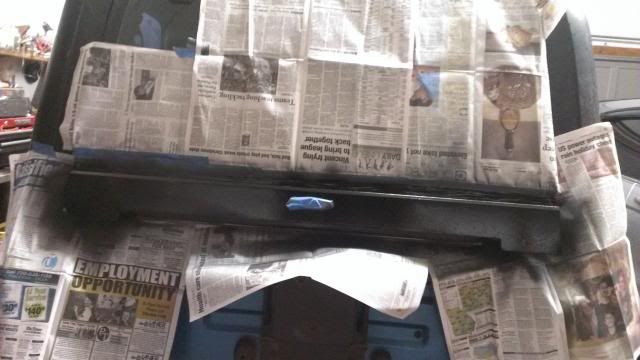 the top is beat but i will pick up another frame before this summer and use my soft top during summer while i fix up the hard top for winter. luckily growing up fixing my own boats has made me pretty decent with fiberglass. oh yea, i also had to pick up TJ uppers to cut and weld to fit the top. i have a decent welder but i suck at welding!
fast forward to present day this past week we had snow. im not sure about you northerners but snow in GA is rare. this ment 3 straight days of trail riding!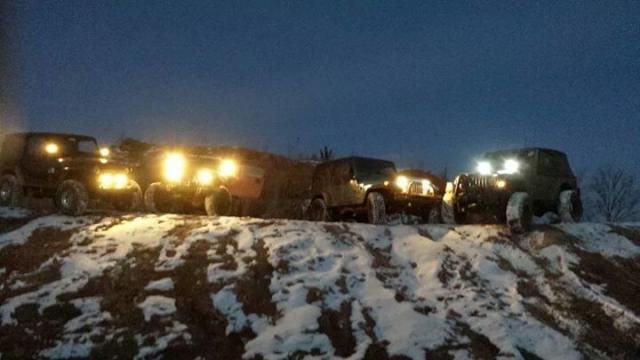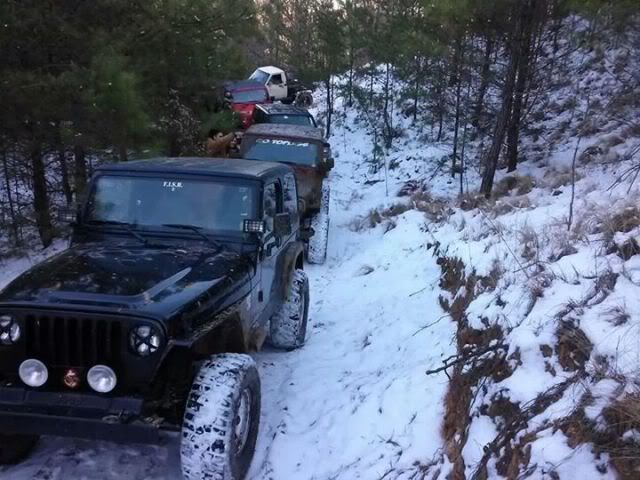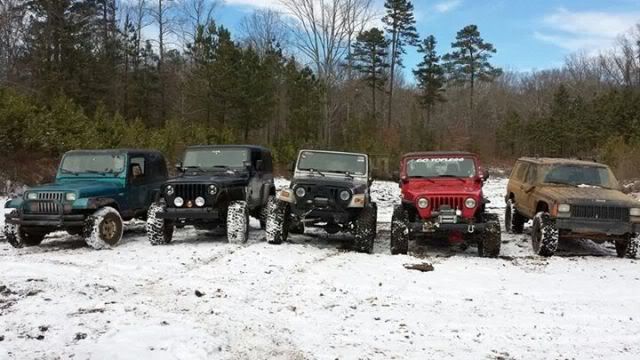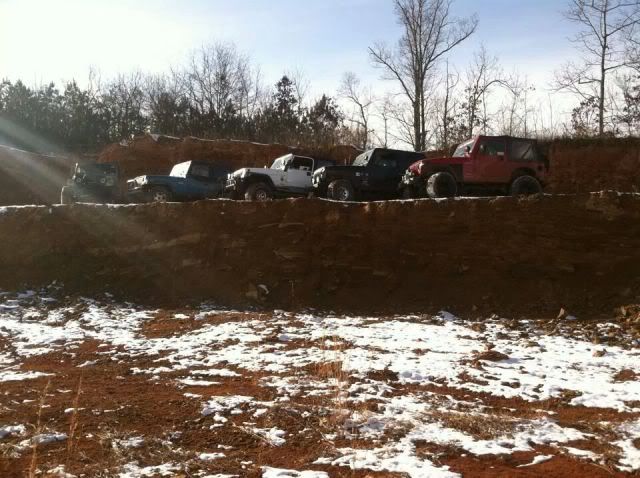 sadly i had to stop after 3 days because at the end of day 3 i busted my steering box and had to get her towed home, it was a sad day. my first trail breakage.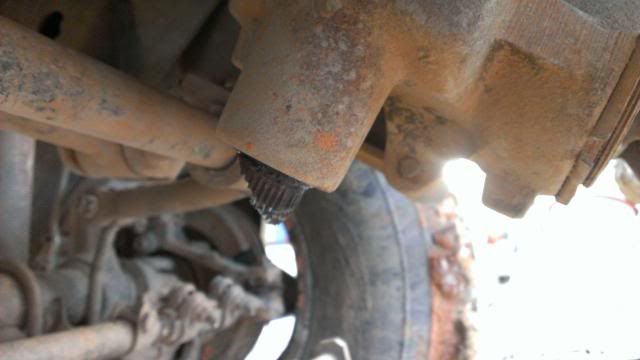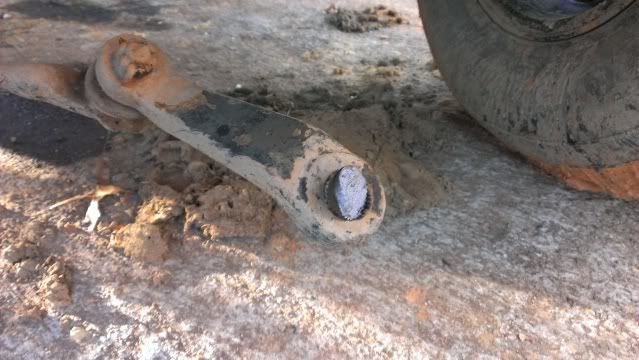 luckily since i replaced it this past June SBC will warranty it for me, a new one will be at the shop tomorrow (Monday) and she will be back on the road. right now she is and it kills me looking in my driveway and seeing my baby covered in mud and salt. but tomorrow i will be able to take her to get washed once i put the new steering box in. until then here she sits.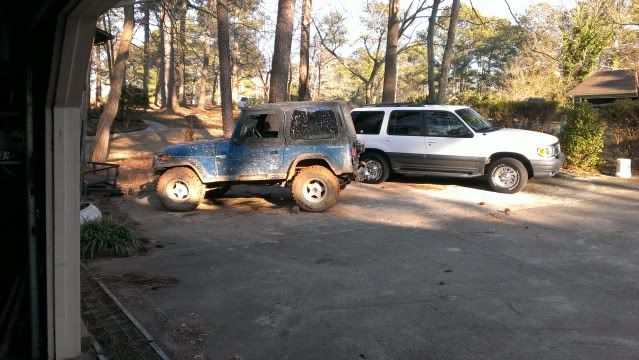 ---
Last edited by ItsTealNotBlue; 02-03-2014 at

08:18 PM

.