Hey everyone. Just thought I'd introduce myself and my XJ. So here we go.
My grandparents bought it new from a dealership in El Paso, TX. They drove it for sometime then replaced it with a Saturn. My dad flew to Florida and brought it home. He drove it for a while, then got a BMW. Then my mother used it at her cookie store for making deliveries, but it was eating her business alive with gas prices, so it sat for a week or two, and then I got my license.
This is how I got it.
Changed a few things, got some 235/75/R15s and upgraded the stereo.
Drove it like that for a long while, then moved to Dallas from El Paso for school. Some time passed and got some 2" lift spacers and 1 3/4" lift shackles.
Tried on my roommates wheels (31x10.5x15 and less backspacing).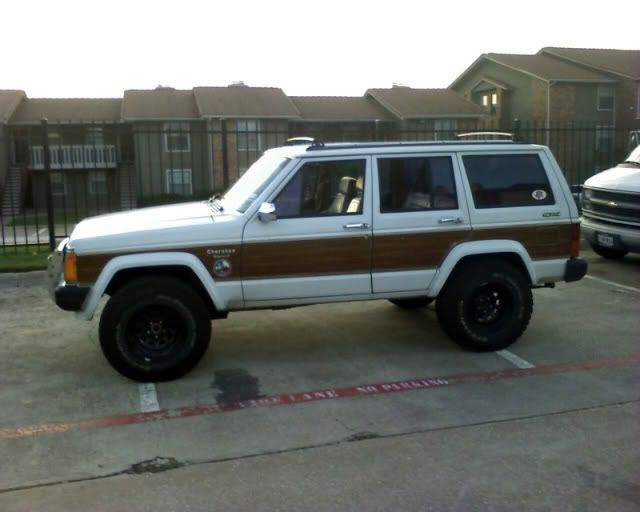 Rubbed like crazy.
Then scored some 30x9.5x15 BFG AT KOs with rims for $280. Didn't use the rims.
Then I got an OEM swing away tire carrier for $20 at a junkyard.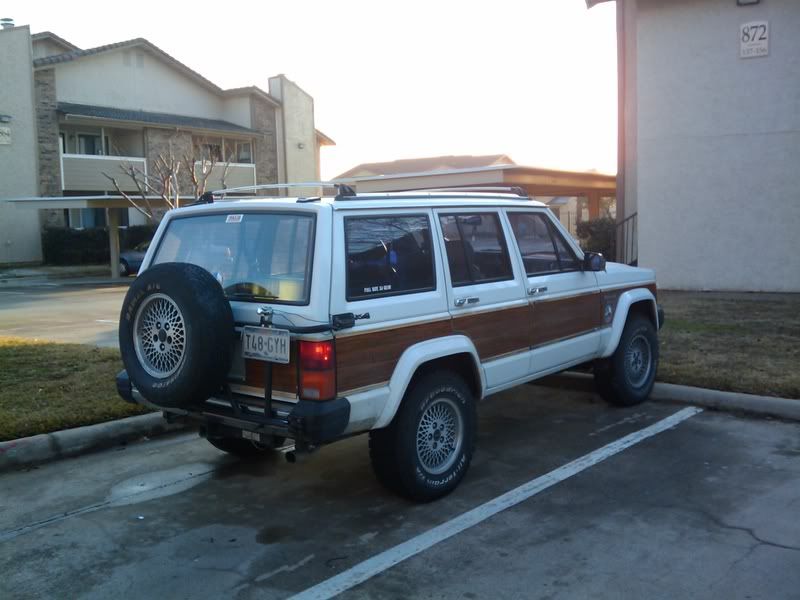 And I got her washed today.
Need to replace the rear springs and use smaller shackles. Otherwise, she'll be sitting like this for a long time. Got a CB Radio on the way.