Basically finished up my front end today. Still have to bleed the brakes, tie off the brake lines and do some touching up.
Front progress: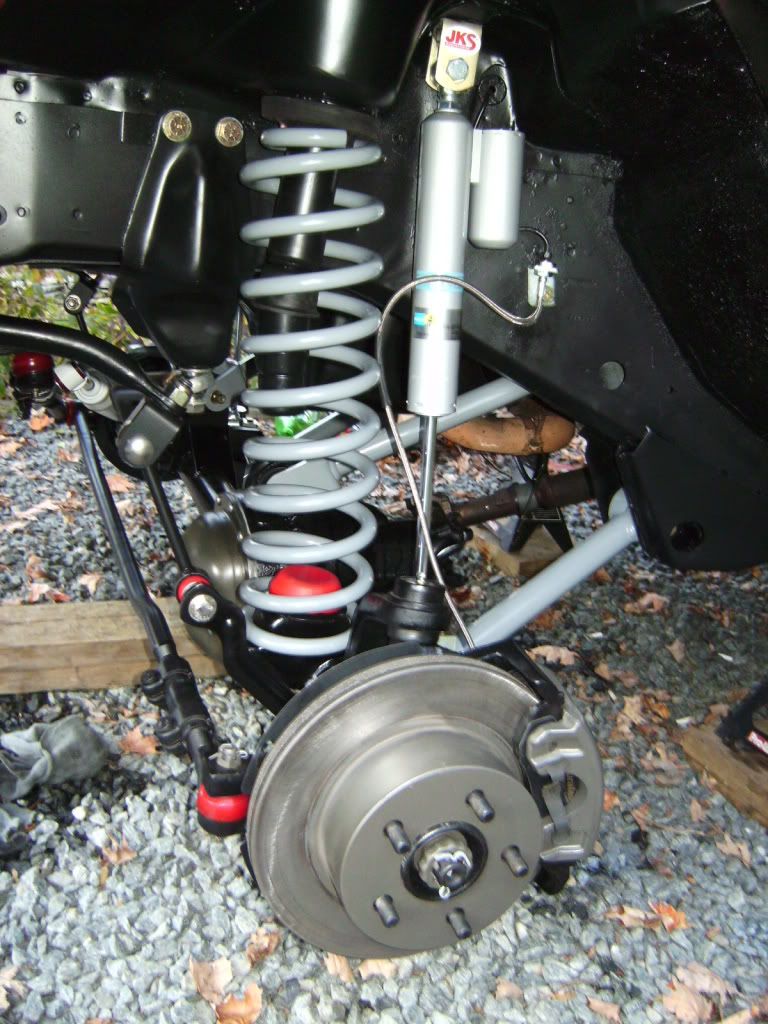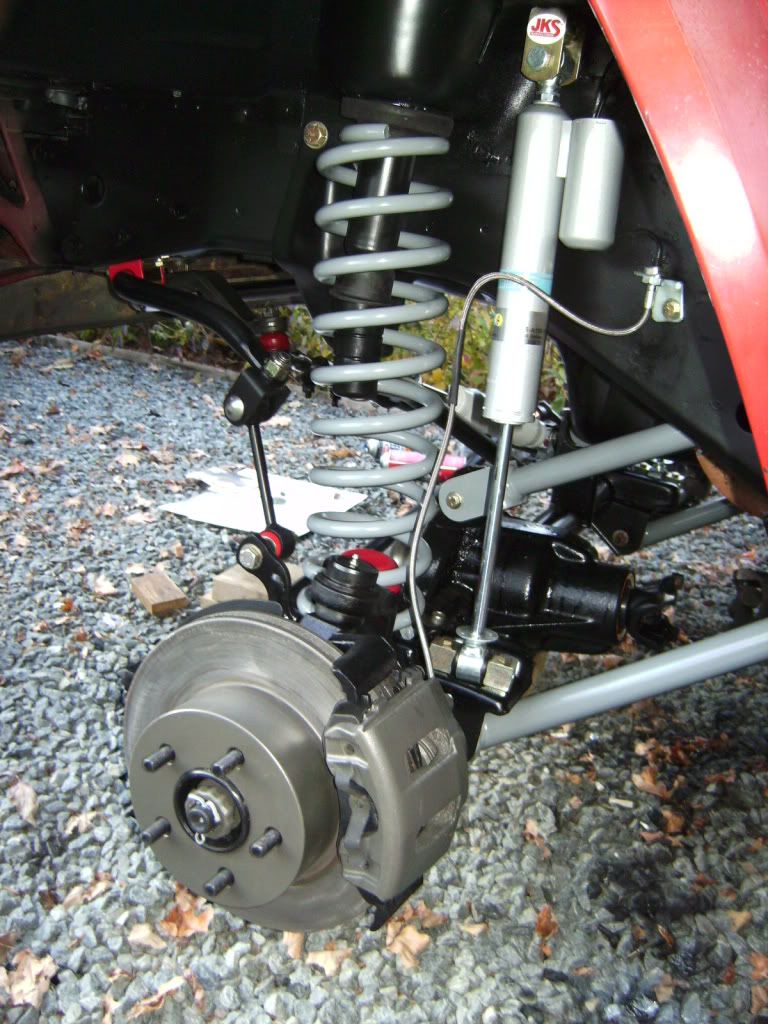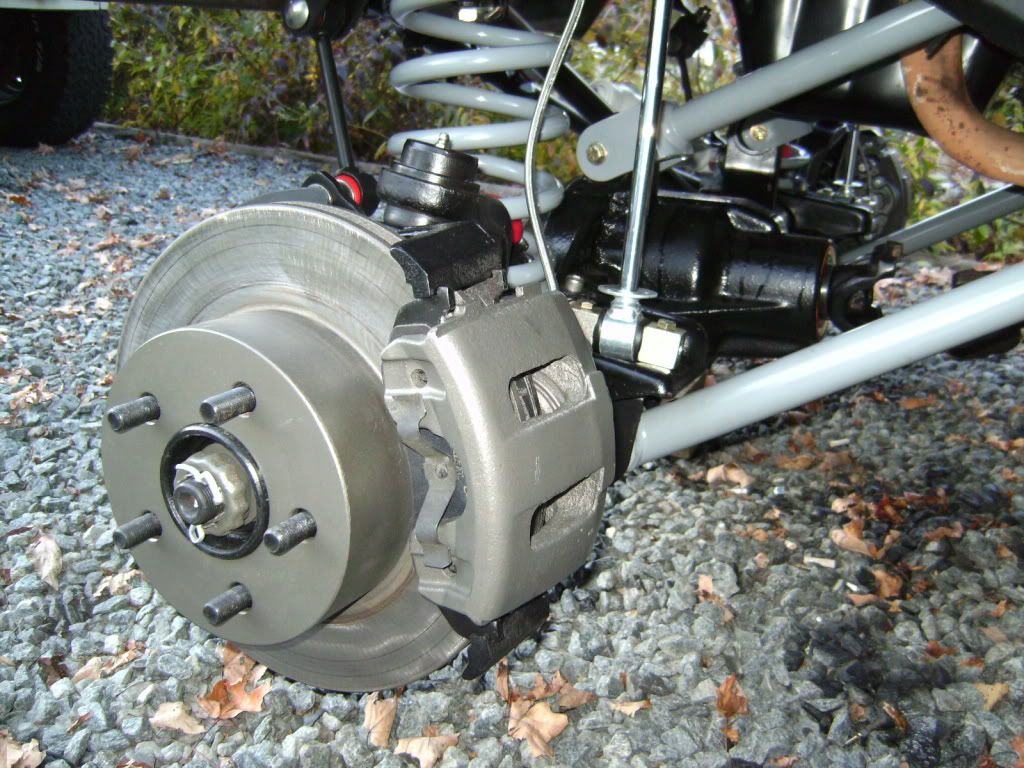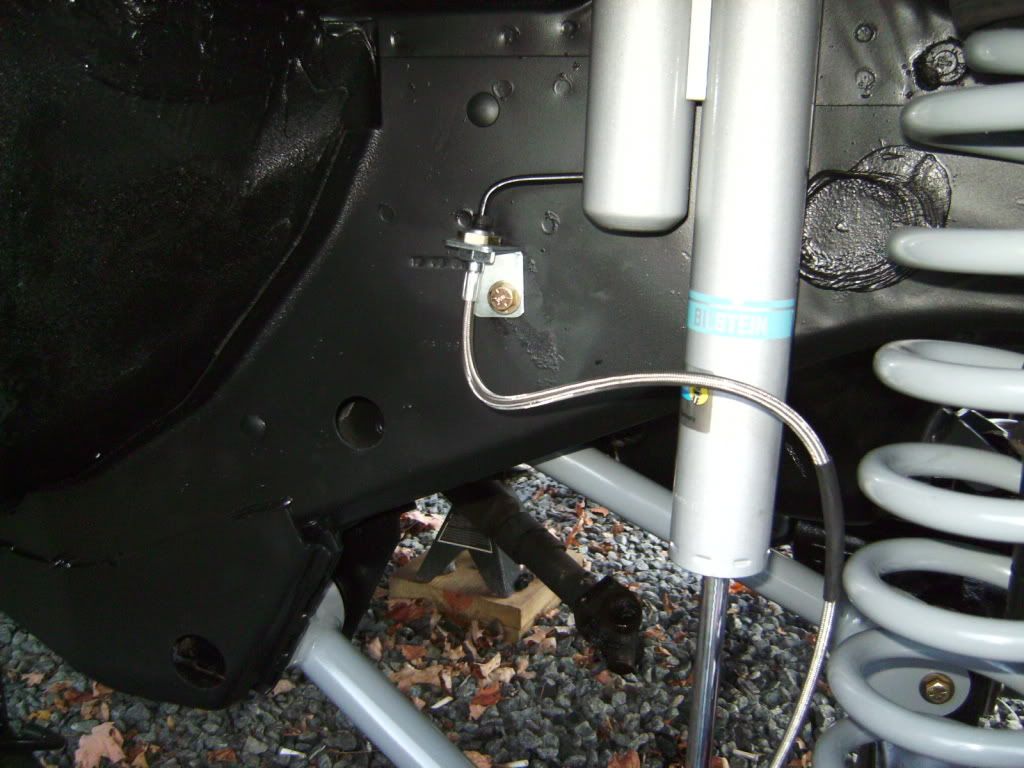 Next up, I planned to install my front wheels and tires. Not being able to find the lug nuts turned out to be a bad omen. Because fifteen minutes later I dumped her off the jack-stands. No real damage most of it can be touched up. The worst of it is a nice size dent in the drivers side floor board, that's going to be a real b**ch to repair. Sorry no photos of the carnage, I was too busy dry heaving.
Right in the middle of that cluster, UPS brought the rear springs. Look pretty good, Thanks to the guys at HellCreek. Top notch service.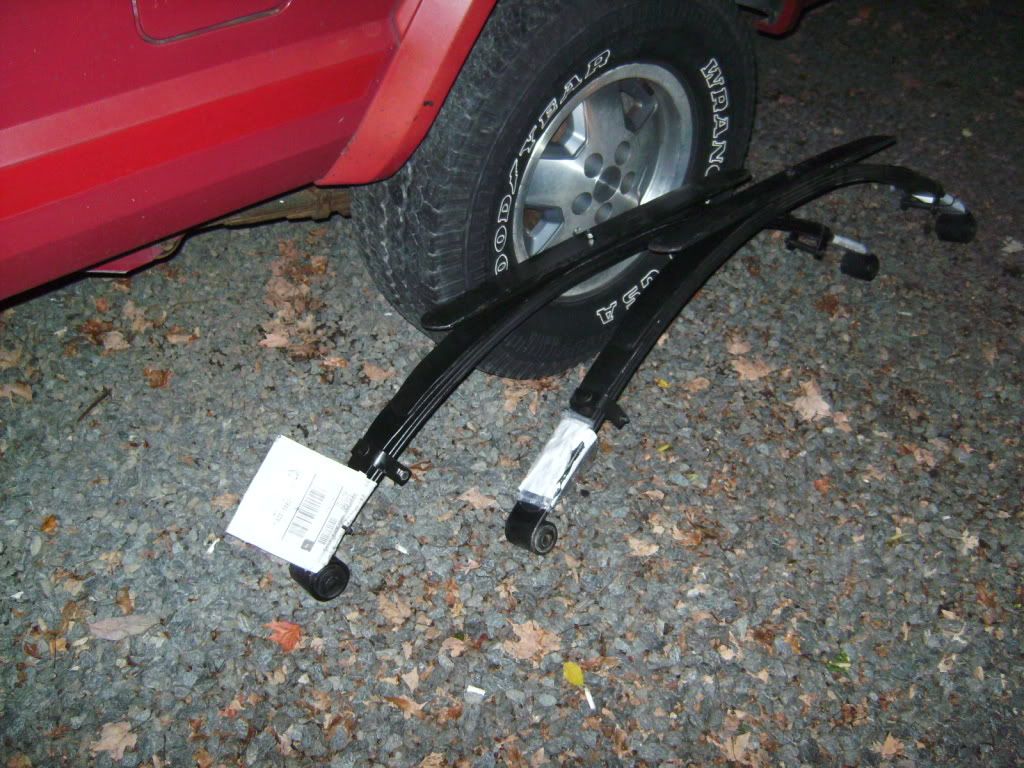 I broke down and asked my neighbor for a hand and we got the truck up, and on the wheels in just a few minutes.
Here's some uphill pics of it sitting on B/S 265/75R16's and the soft 8's I'll most likely be running. The tires don't look that big in the pics but on the truck they look huge.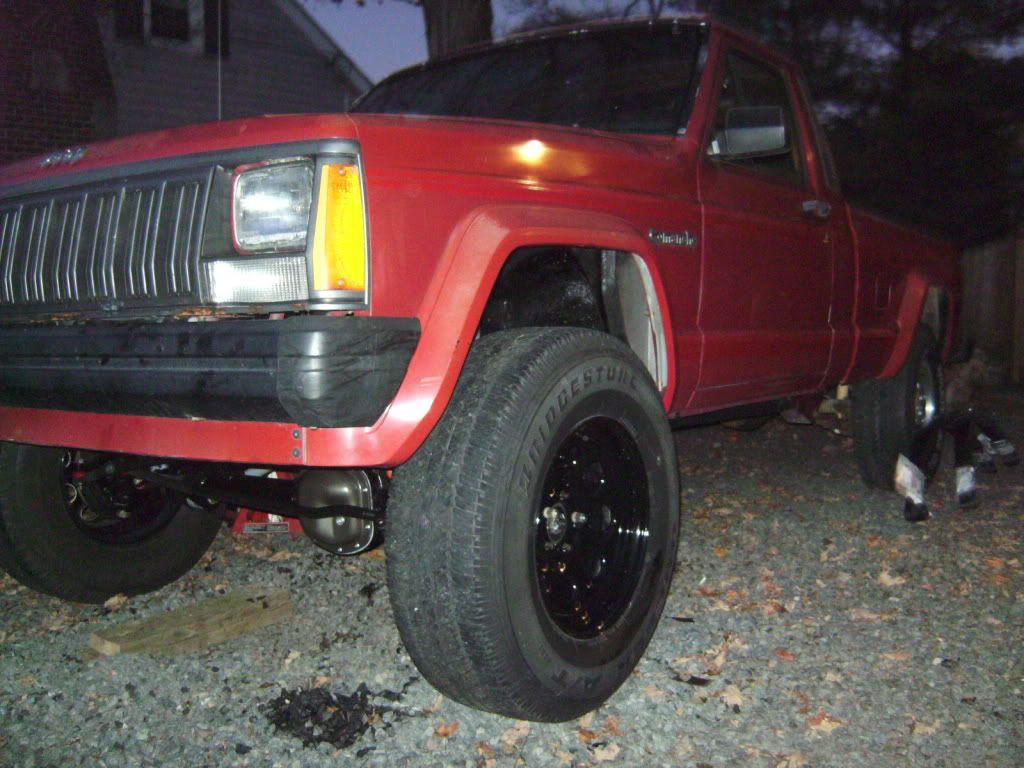 The Bridgestones are temporary, I've been looking at tires all week and I've got it somewhat narrowed down. Side view of the 265's: