Been one of those kind of
and
kinda days. A few annoying things popped up. Last month I purchased a set of Raybestos Ceramic brake pads and when I pulled them out of the box they were wrong. The parts store I bought them from was out of the number I needed, Won't have anymore in till thursday afternoon at the earliest.
While I'm not a big of the "Zone", I went by and picked up a set of their Ceramic based pads. Not too bad plus I had a $20 credit.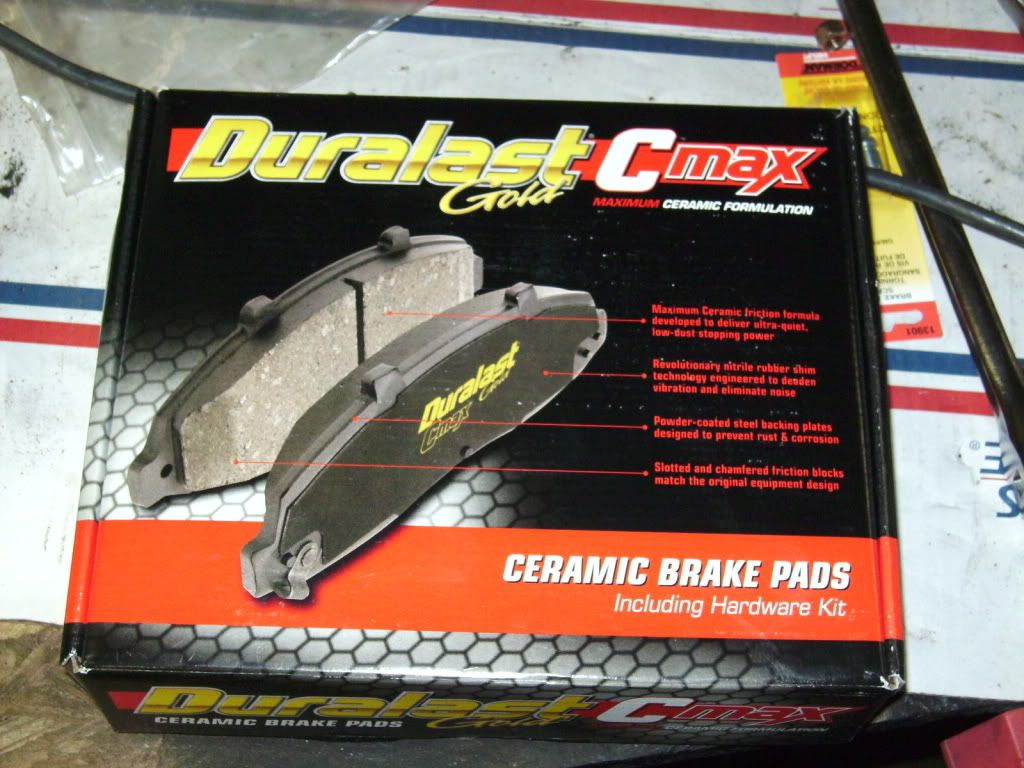 The NAPA TJ font brake lines I purchased 2 years ago XJ were 3"+ longer than stock so I purchased another set for the MJ. Pulled them out of the box today and they're the exact same length as the old MJs. I rolled under the XJ and the new NAPA lines are shorter than the old NAPA lines.
After that I pretty much called today a wash and had a beer.
I did find a deal online for some SS brake lines. PORC had front and rear for $87 shipped to my door by Friday.
BTW an extra
to the guys at PORC who took my order 2 minutes before they closed.
Did manage to get my hubs and backing plates installed: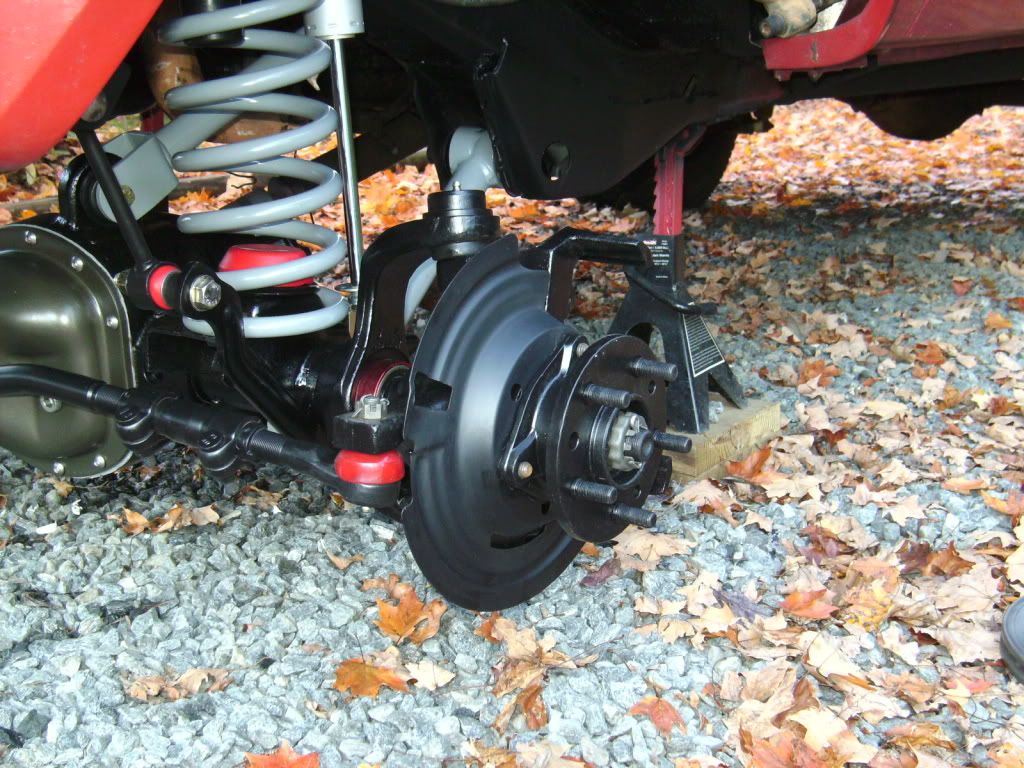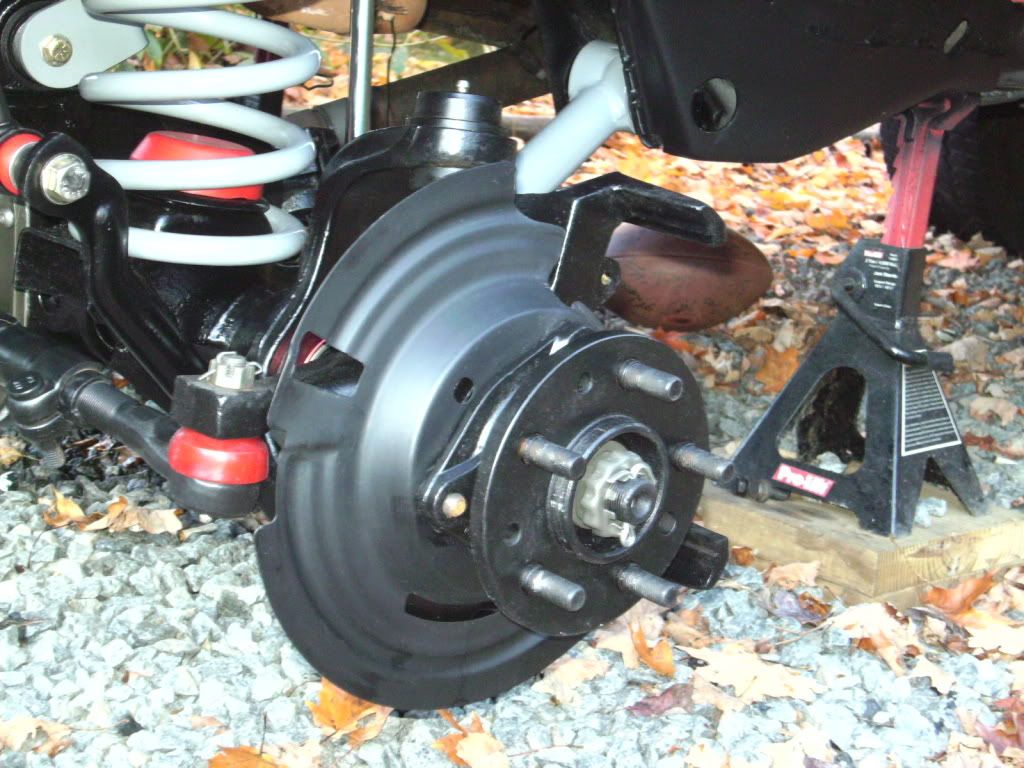 With a rotor:
Jeff