The saga of the t-stat housing is finally over. I'd planned on replacing the t-stat housing with a OEM piece and stopped in Auto Zone to pick up another gasket. I know the manager and I gave him a big loud rash of crap about how junkie the housings were so gave me a new replacement even though old one was out of warranty. I brought it home (with 2 gaskets this time), installed it and it still leaked. Instead of losing it again, I looked a little closer and found the bolts I was using (that pulled from an HO block) were about a 1/16 of an inch too long. A trip to the grinder and the second gasket fixed the finally fixed the problem. My bad Auto Zone.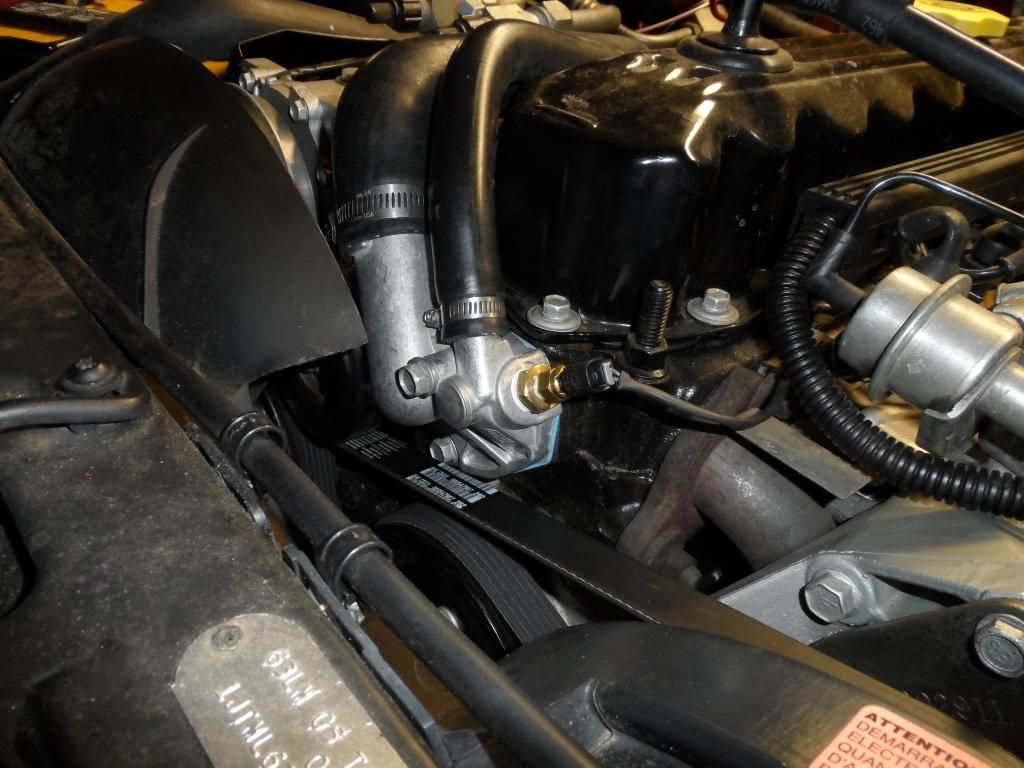 I then pulled the old headlight switch and replaced it. It worked good for about 5 seconds and then would blow the parking light fuse. After about 2 hours of chasing wires, I found this...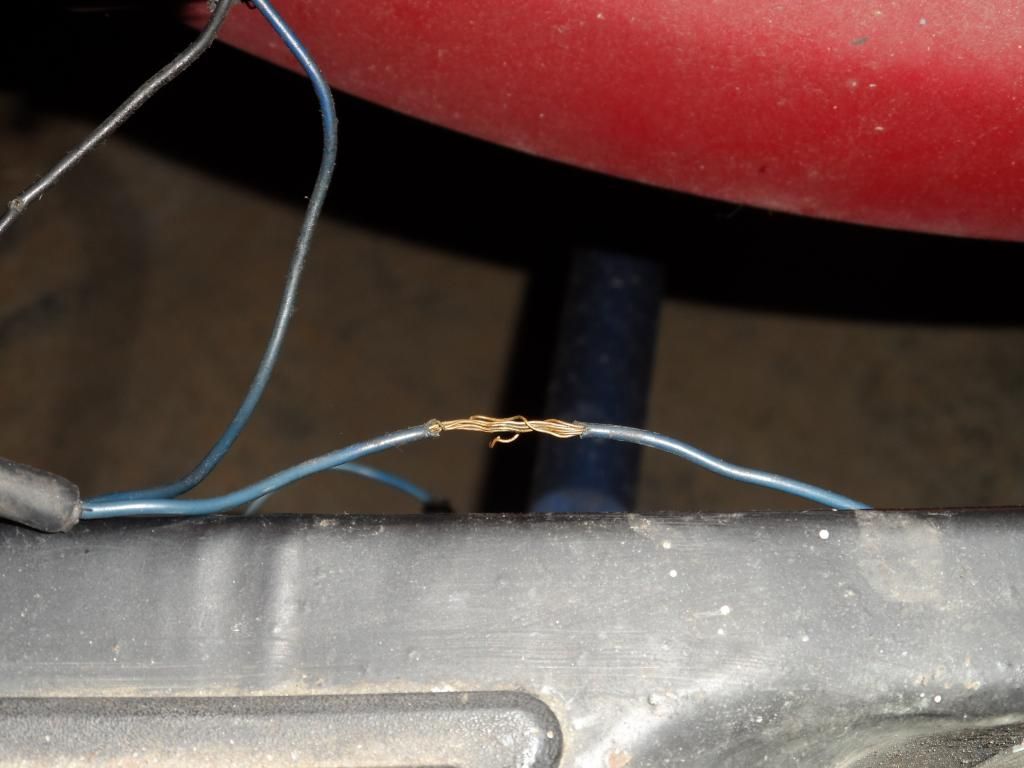 power wire for the license plate light was grounding on the bumper. Looks like a PO had a trailer connector spliced in it at some point. Taped it up for now and no more problems.
The only other issue was the alternator was only charging 10.5 volts, this turned out to be a loose connection on the back of the alternator. When I first bought the truck very little worked on it now the only thing not working is the reverse lights. Considering how far the wiring has come I'm pleased.
Before.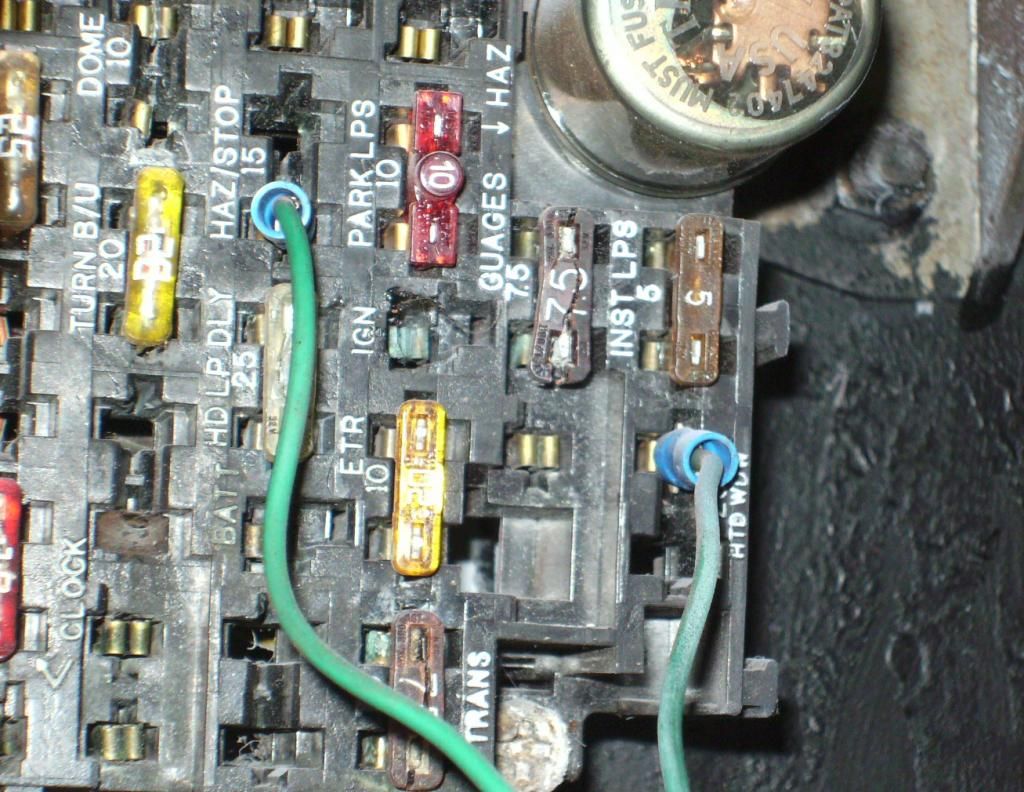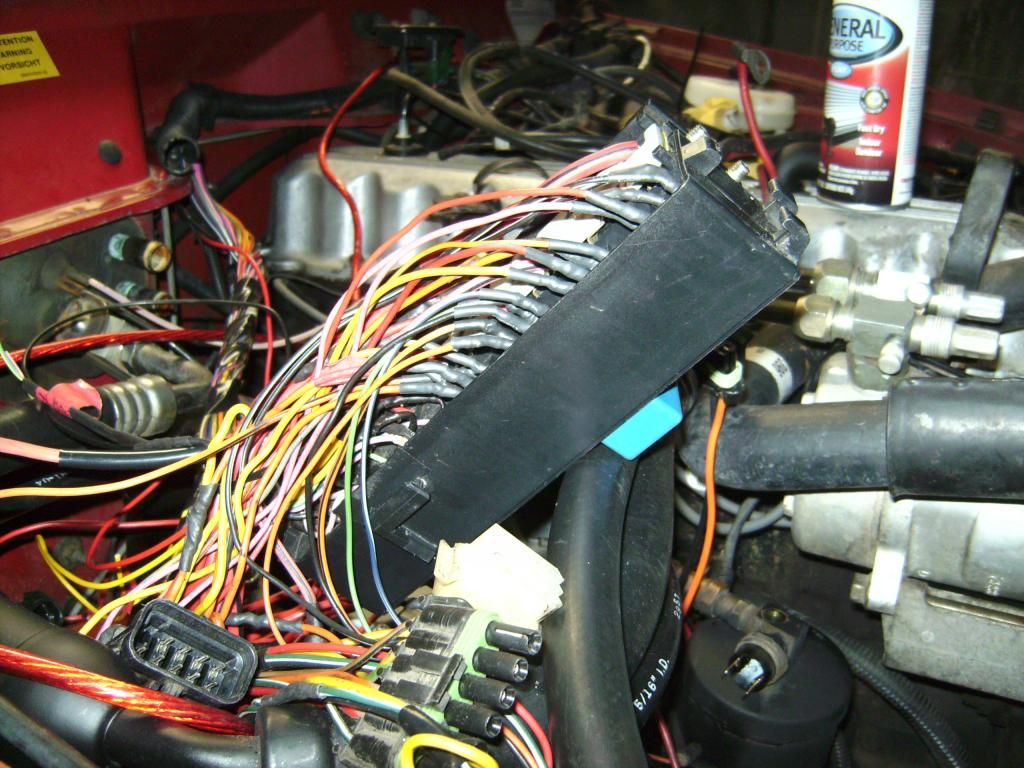 After.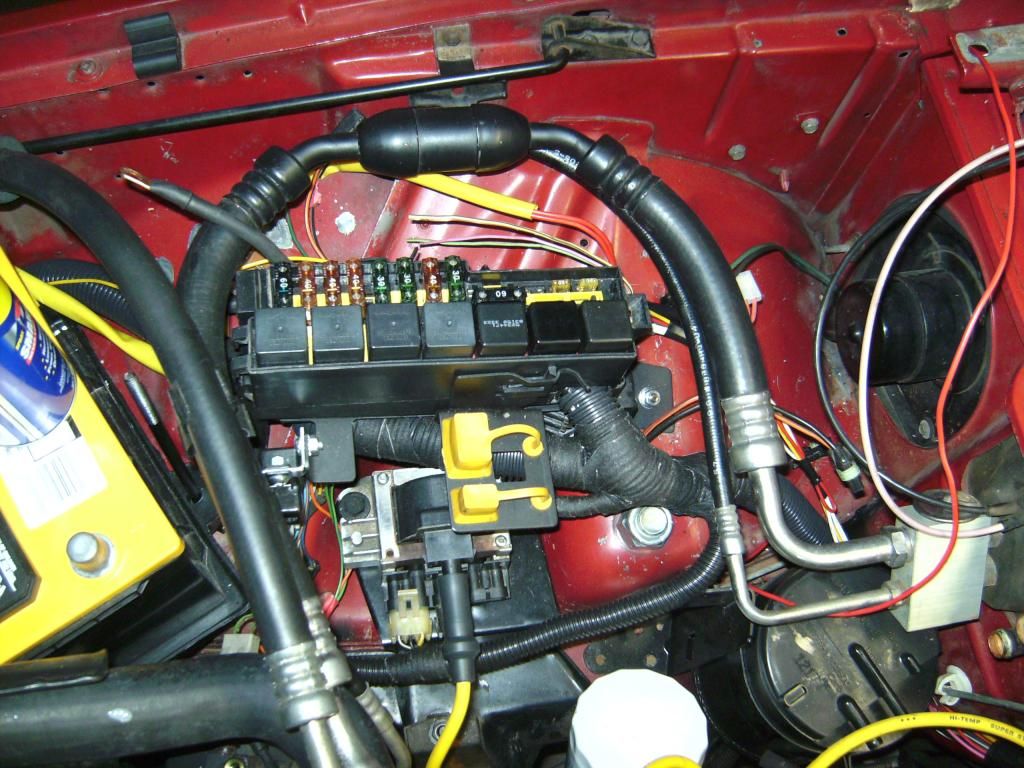 Started finishing up the brakes and found I'd forgotten to install the spacer that goes behind the M/C.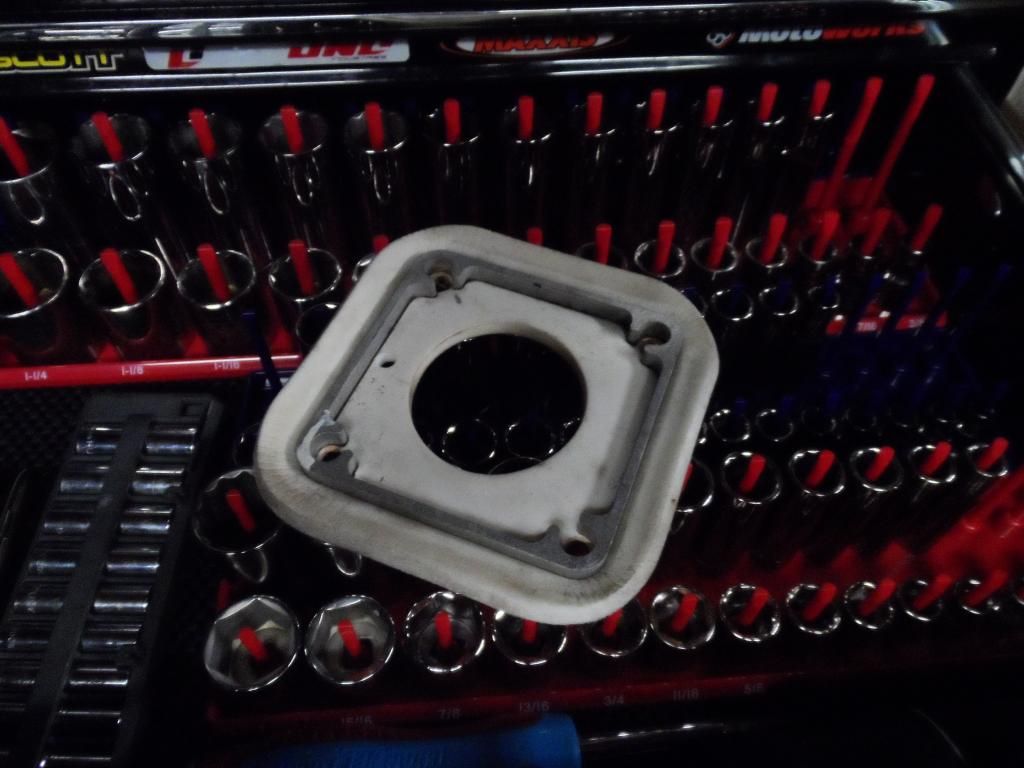 Installed that and then checked out the front calipers, I think I may have let it sit to long and the front calipers are going to have to be replaced that or the stainless brake lines I bought from PORC are crap. More later.