Been working on my remaining interior trim pieces, figured I start with the big b-pillar pieces...
I've been obsessing over this B-pillar light. Stock replacements are impossible too find or expensive. I thought using the same Led's woodkrawler used...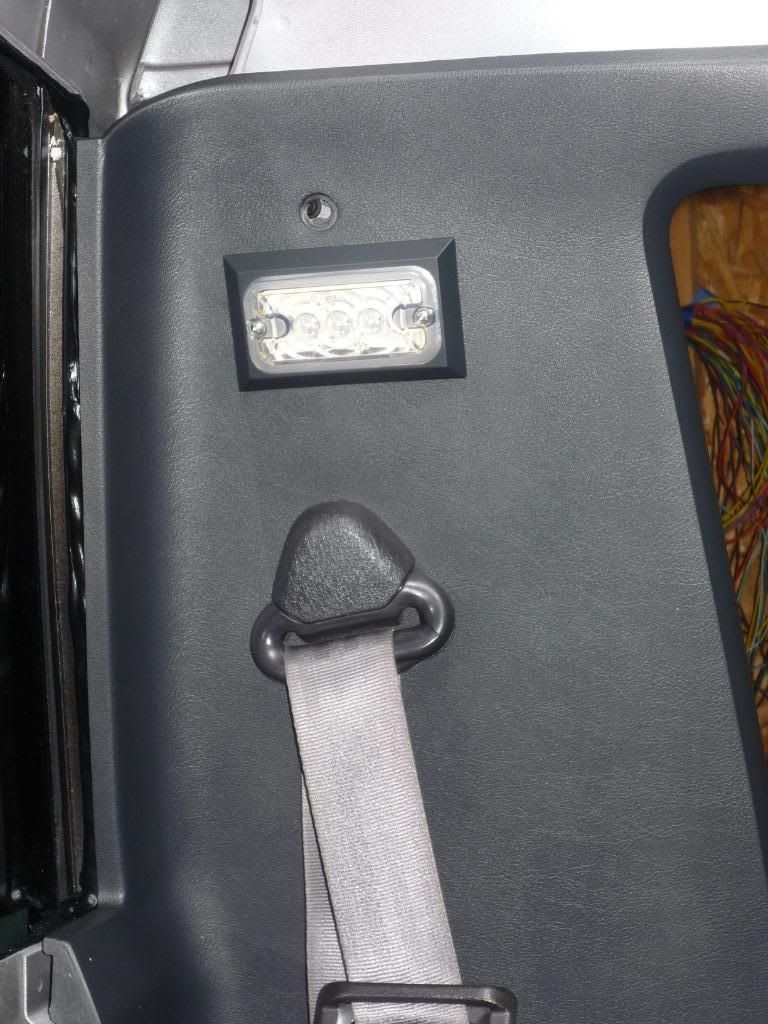 but I really wanted something that would snap into the factory hole. I found these VW lights and the fit the hole fairly well...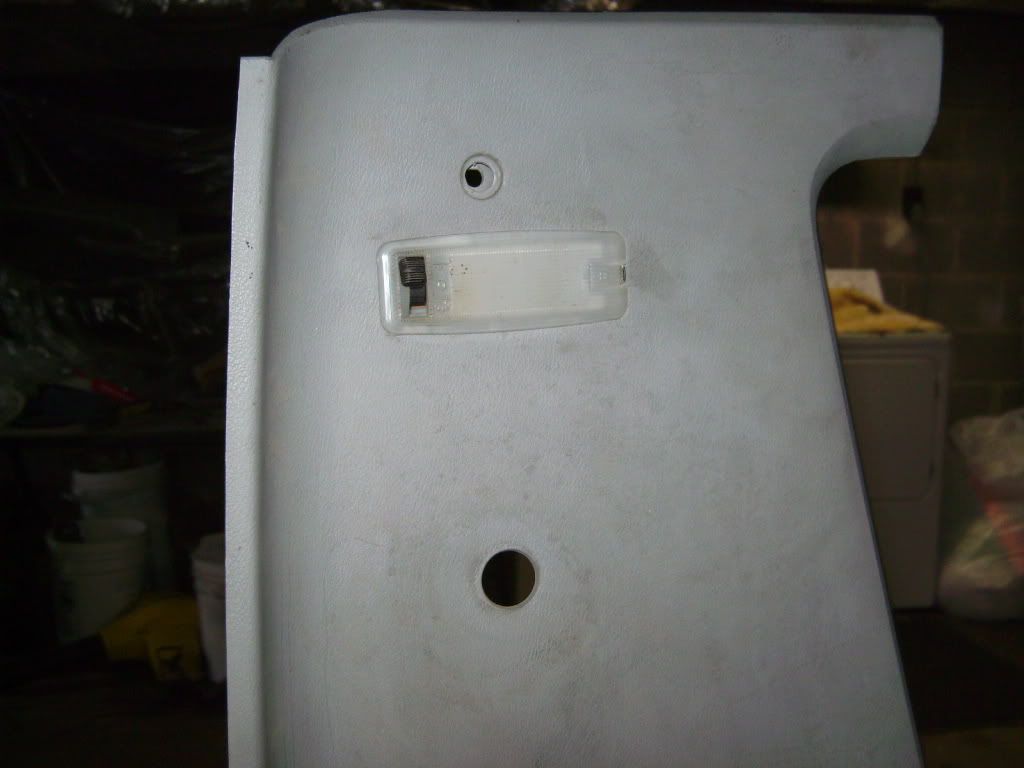 but I just didn't really like them. I'm not sure exactly what I was looking for, but I was doing a image search on Google and stumbled on this picture...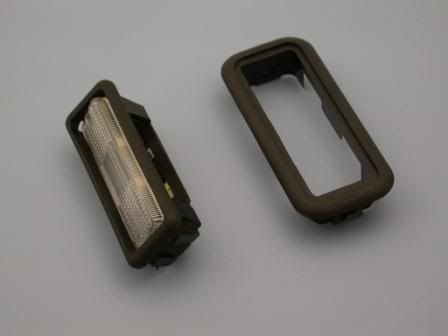 It's an aftermarket replacement interior light that's marketed for Hot Rods and custom cars. Made by a US company called Euramtec. I found their website and downloaded the spec sheet on the lights. You can see from their measurements it's almost identical to the factory MJ lights...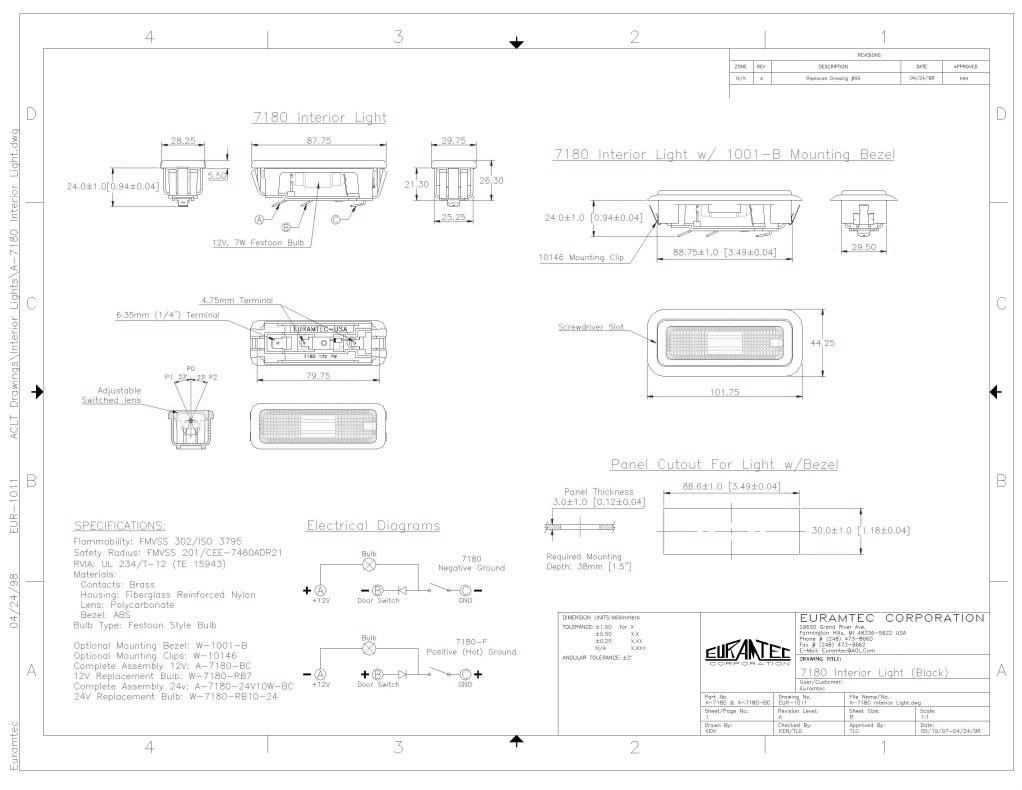 After about a half hour of searching, I found a site that sells classic car lenses and they had a listing for them. I got both of them for $35 shipped. Compared to the VW lens...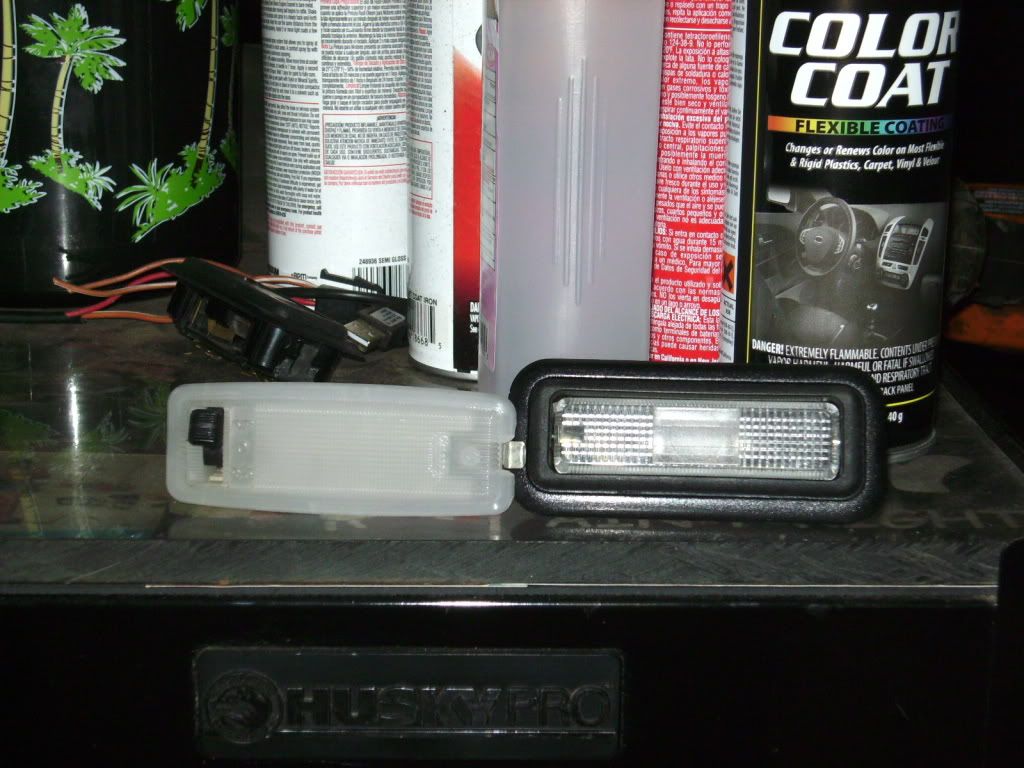 I painted the trim and fitted the new lights...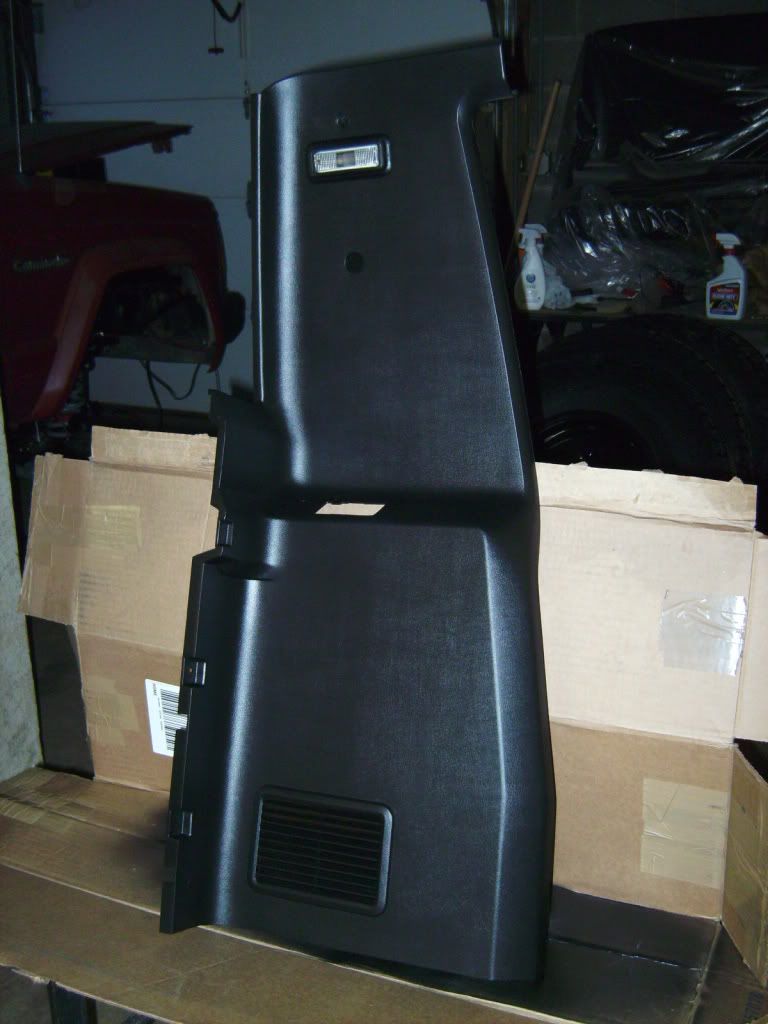 Mods to the trim was minimum. The height of the new light was perfect, and I had to file about a 1/16 of an inch of material to make them fit length wise. Fitted...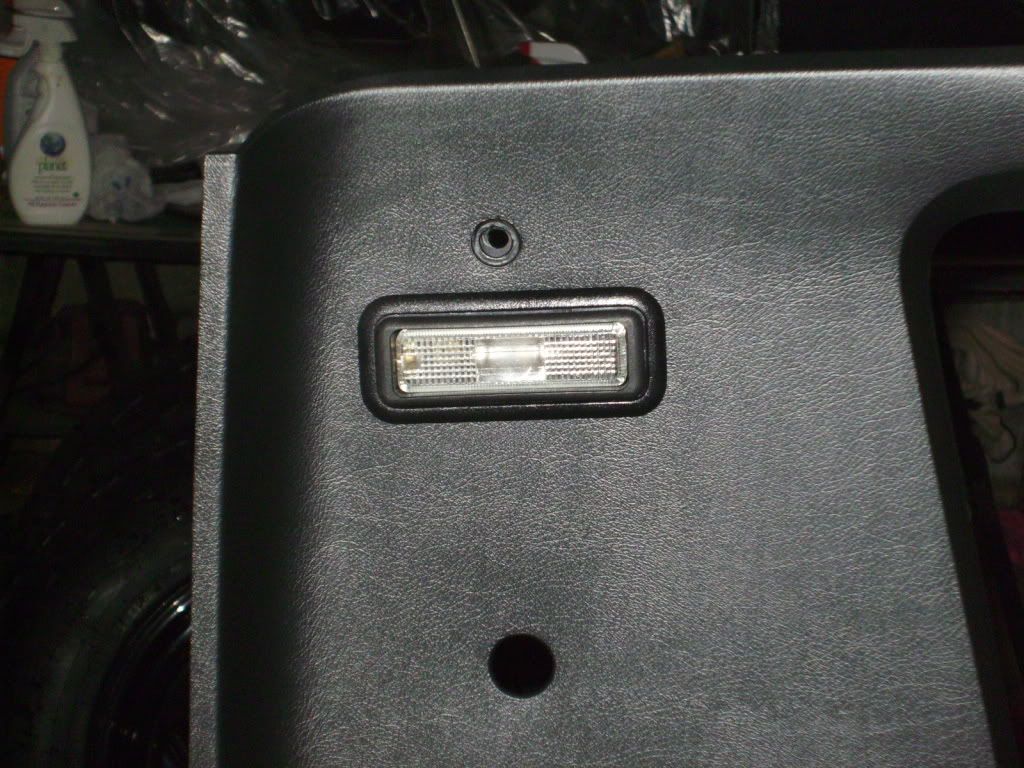 I really like the way they look installed and as an added bonus the function of the new lights is the same as the factory.
UP - on/off with the door
Center - off
Down - on/map light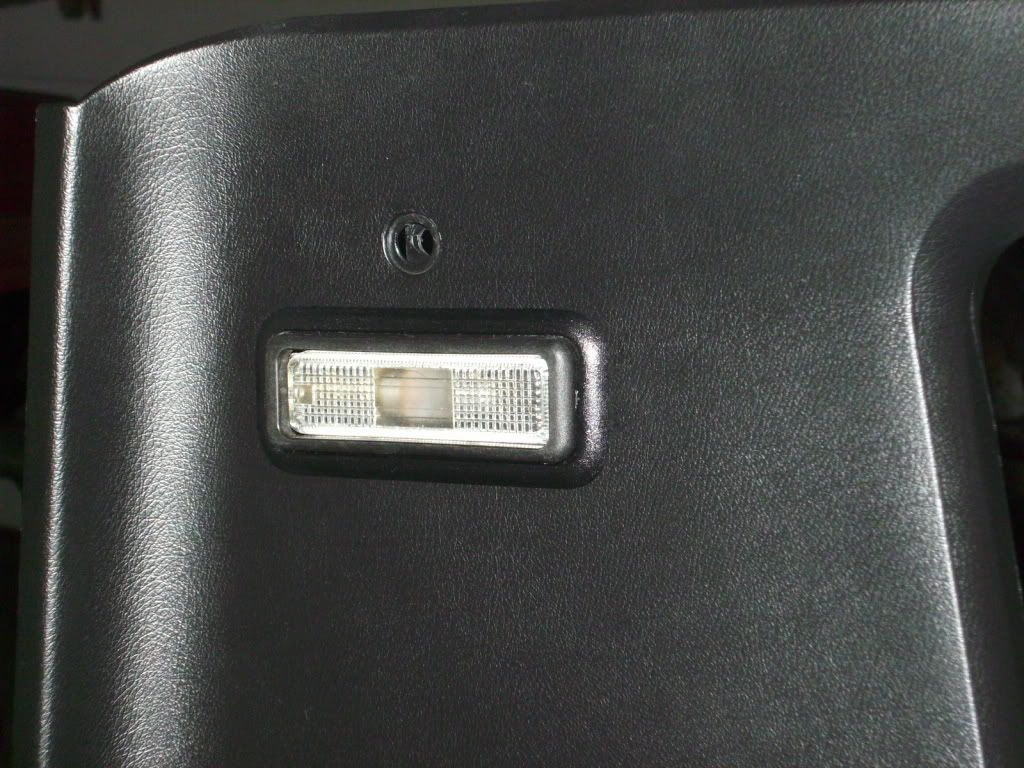 The finished left panel next to the right...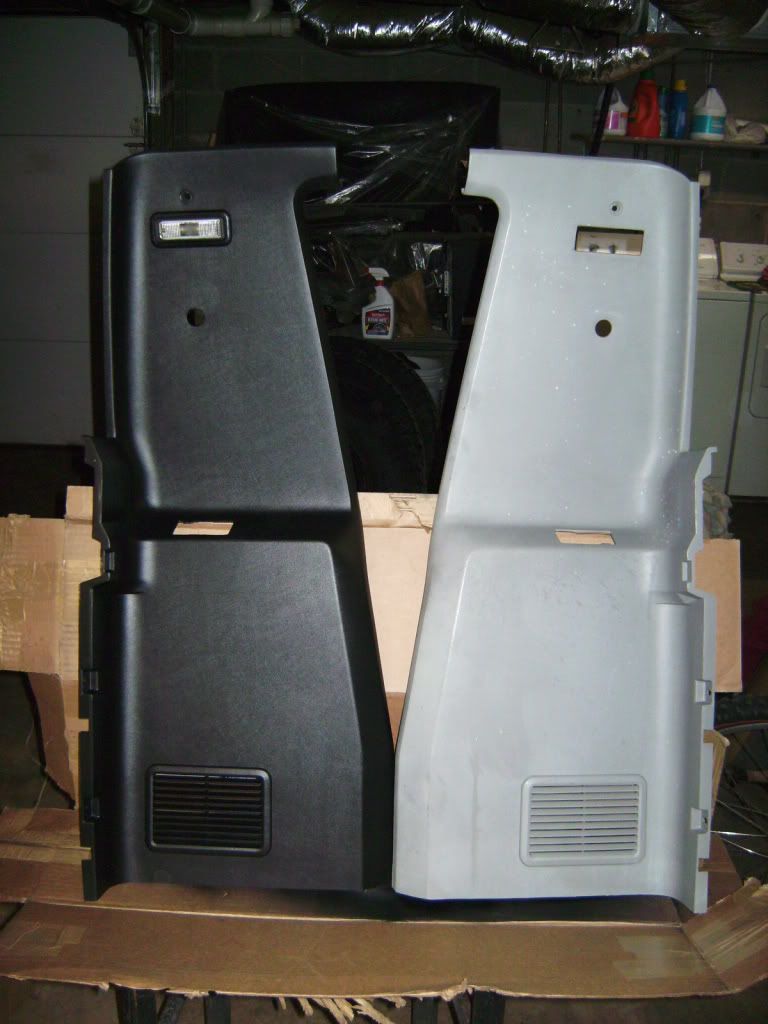 I used SEM satin black on the panels. This stuff is amazing. Finish is nearly a perfect match to the sheen on the factory panels.