OK kids been kind of busy for the past few days. I pulled the jumble of lines and the rear load sensing valve...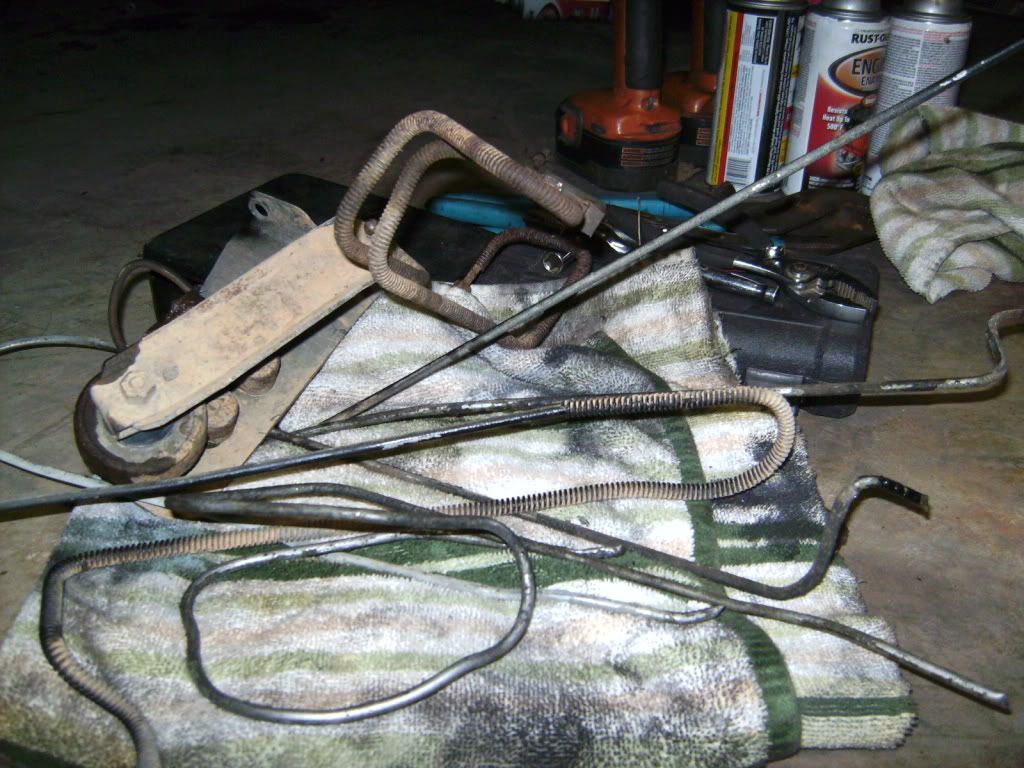 I fixed the broken bolts in the 8.25 yoke. My friend Mark at work drilled the holes out and I went with 1/4" grade 8's and some lock nuts....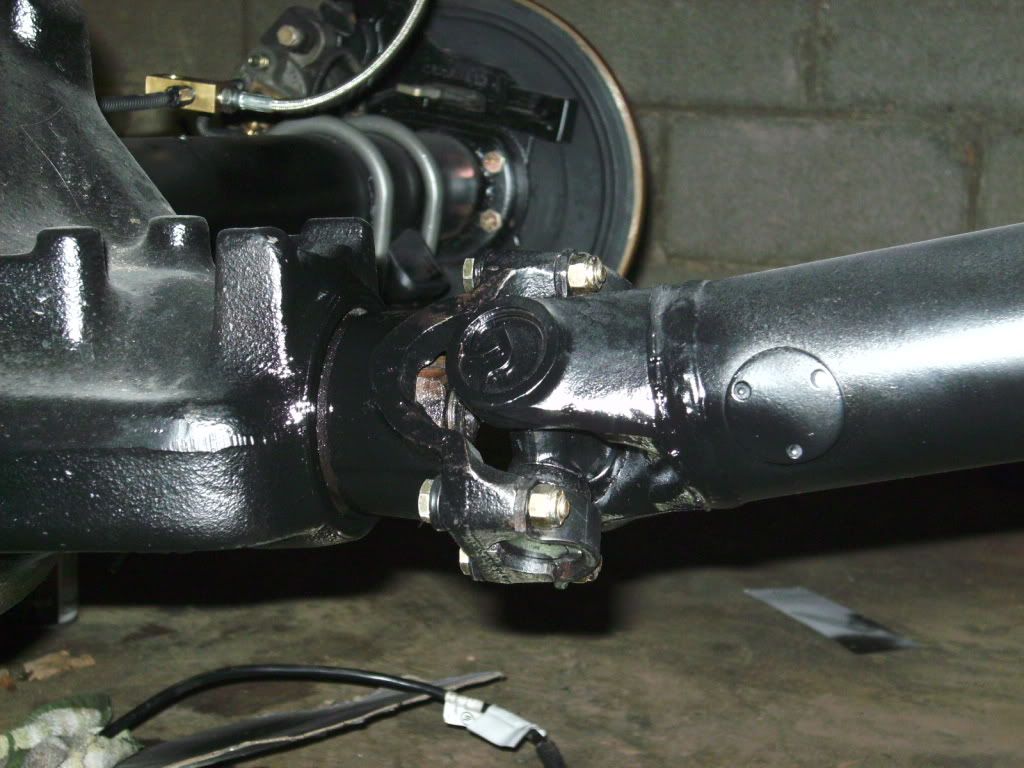 Then I spent the better part of two days wallowing around under the back end with the pressure washer wand and a multitude of every imaginable spray cleaners. About half way there...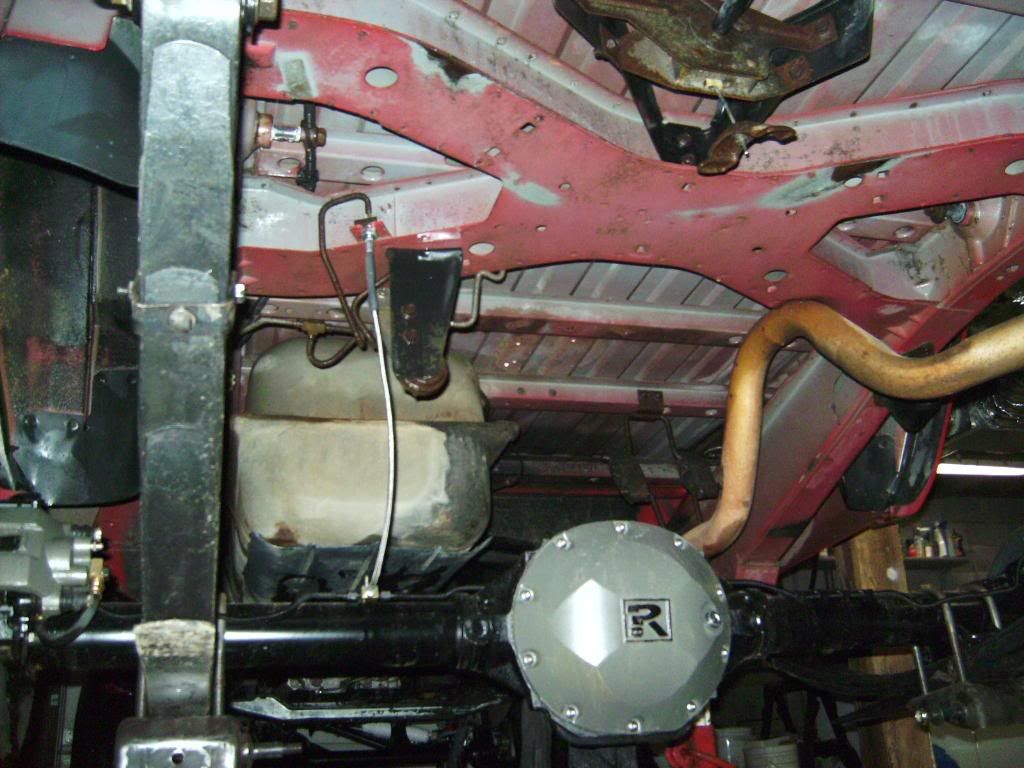 Then, no less than 6 cans of Semi Gloss Black and 2 cans of spray undercoating later...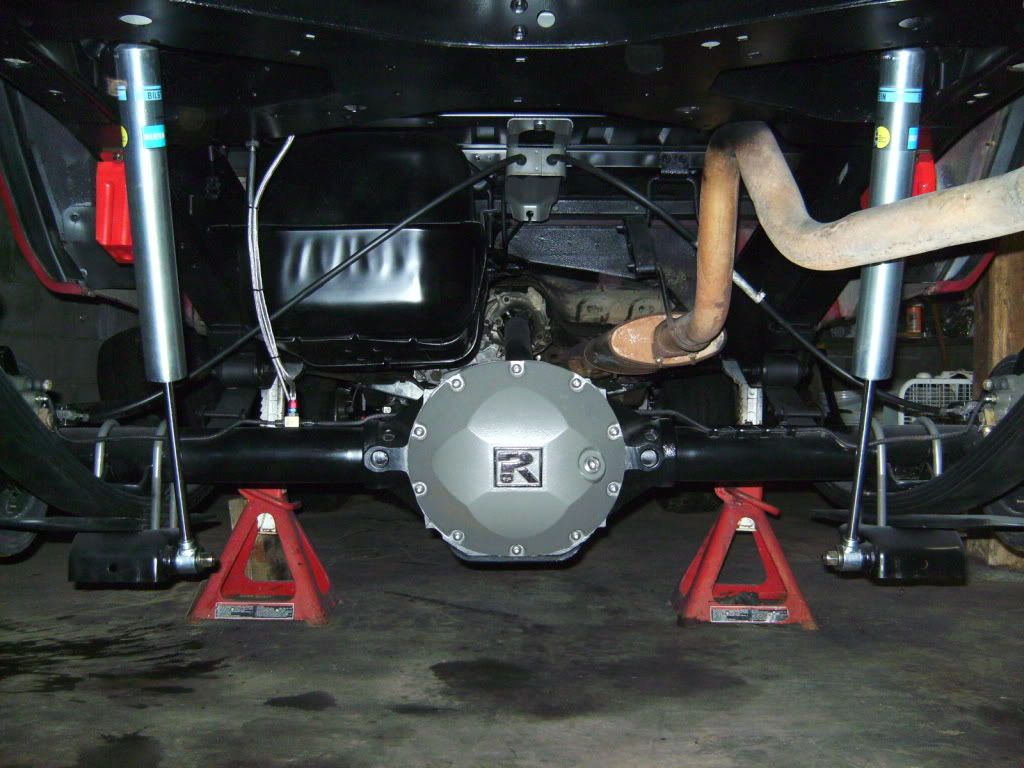 I moved the bracket for the rear brake hose forward of the 'X' member XJ style, and installed the ZJ parking brake cables I picked up. The left side is kind of tight and I'm probably going to have to replace it.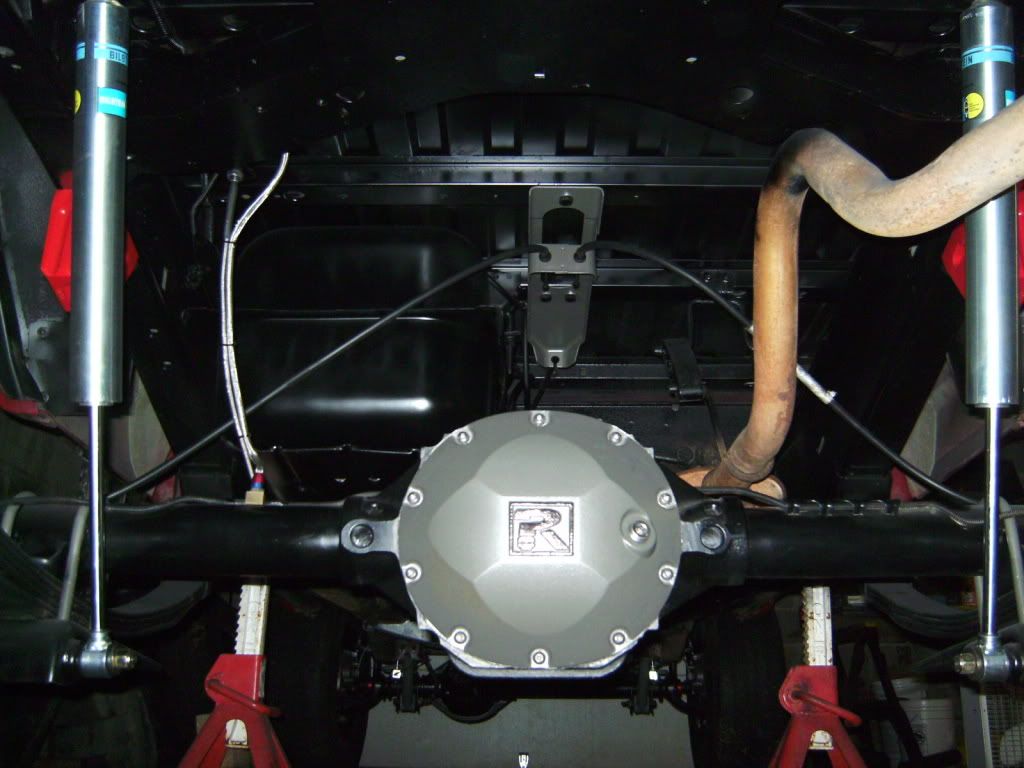 The shocks are Bilstein 5125's. The bump stops are Prothane 4.5" and I picked them up from Jegs.com. I used Jegs when I built my '68 Mustang years ago, and they always had excellent service. Speaking of excellent I ordered them Thursday night online and got them Friday afternoon...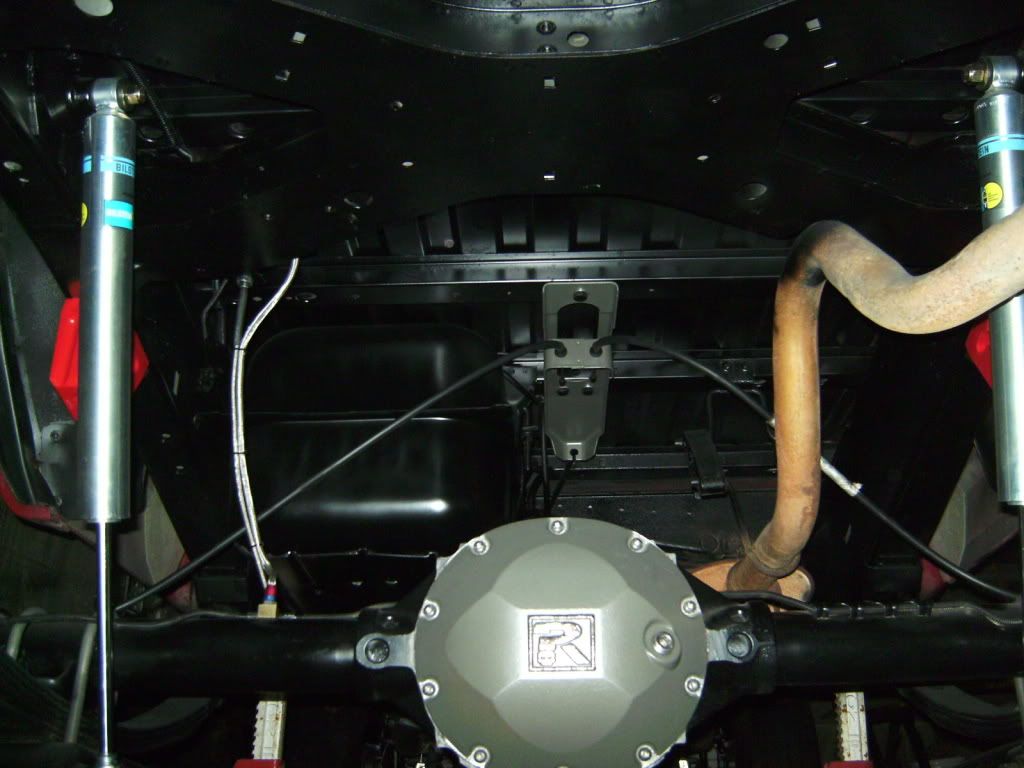 My "high tech" $6.99 breather hose and the new brake line location...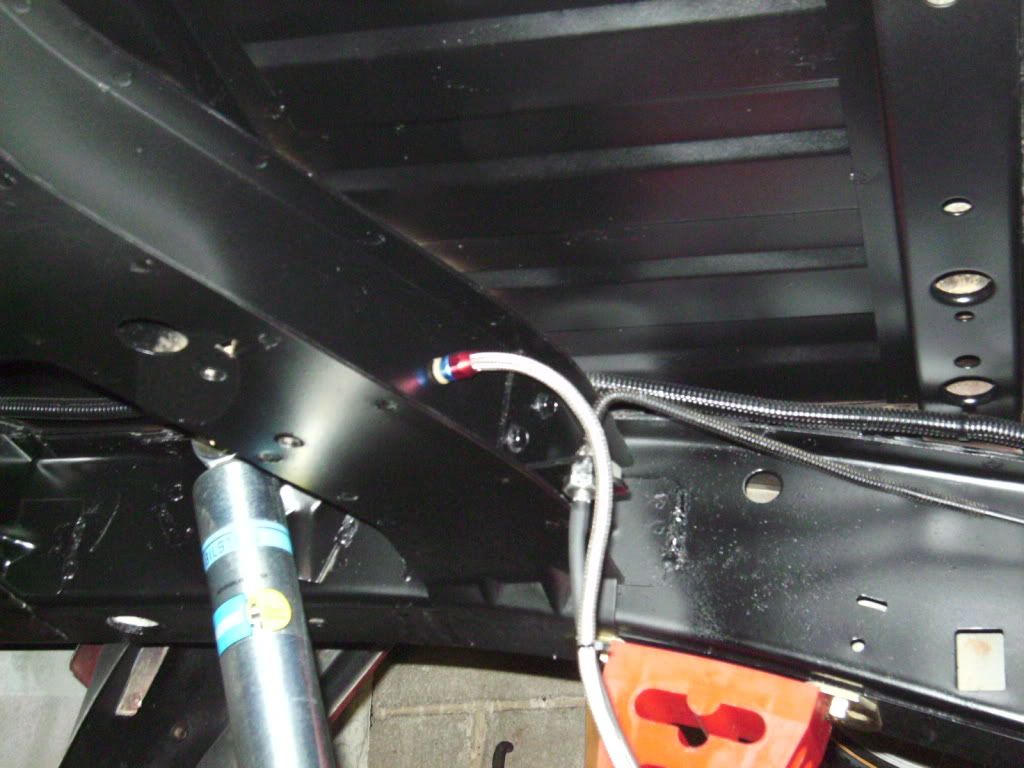 Some random shots, ignore the rusty tail pipe, the exhaust will be replaced next.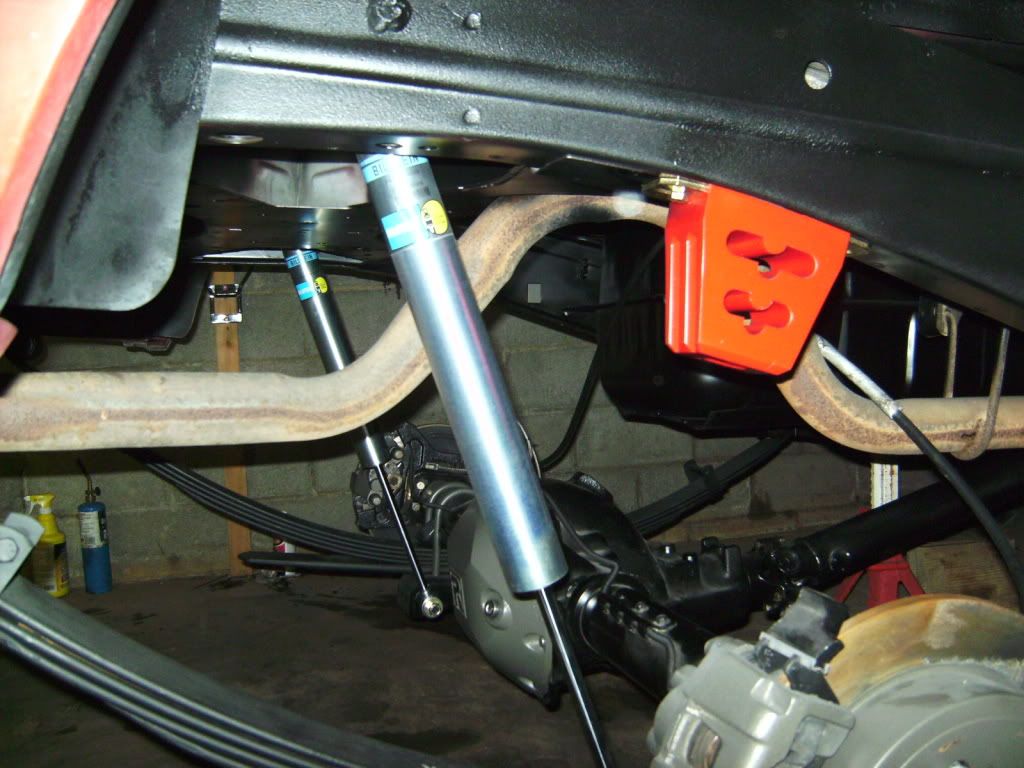 Left side...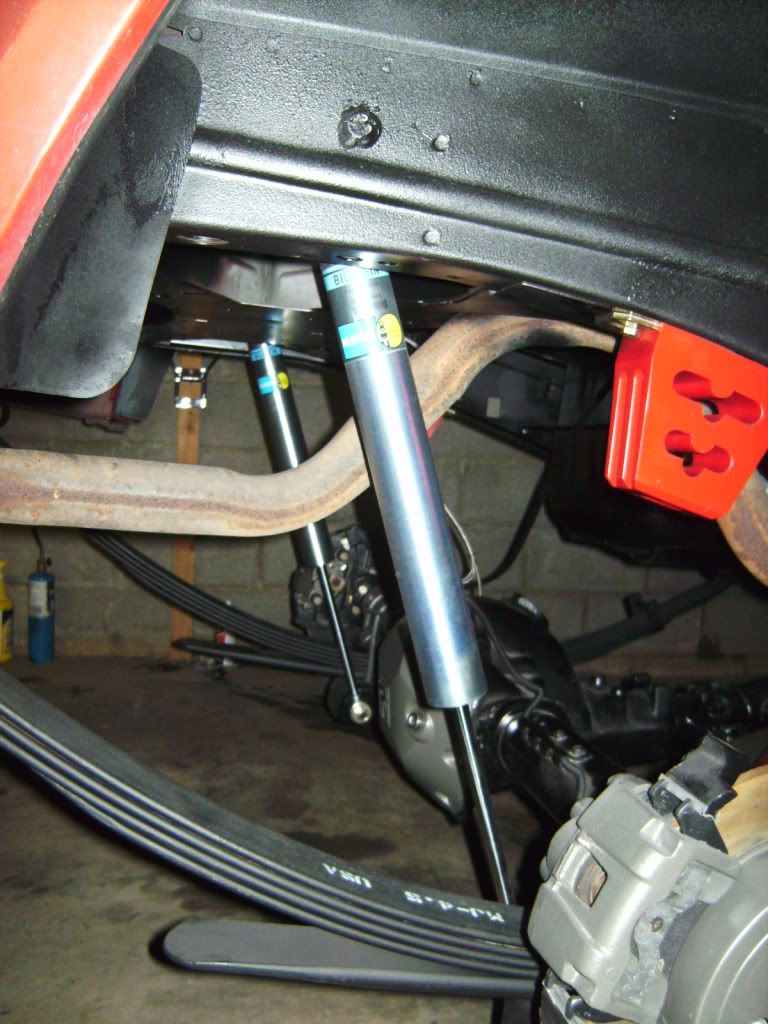 I'm going to pull the bed when I have it painted and I'll hit everything I couldn't get too then. Right side...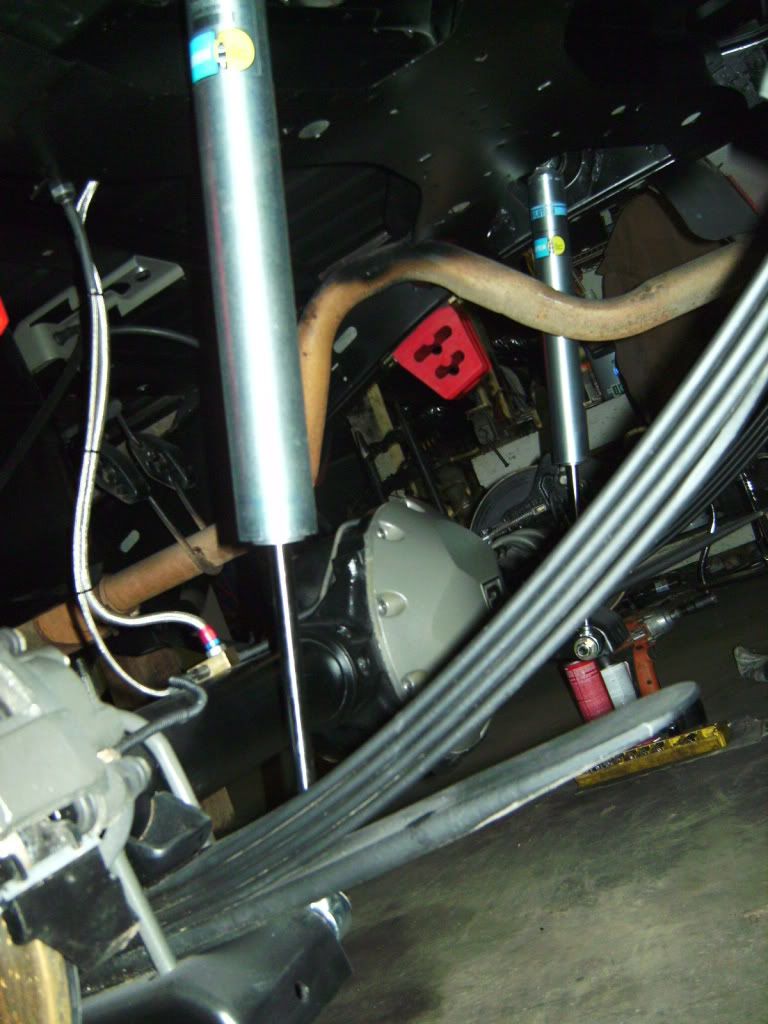 Next, we explore proportioning valve hell and the WJ booster/master cylinder install...
Thanks for looking