Today was cold early, but it warmed up later and managed to got a little done today. I took my boys to breakfast and afterward we hit my favorite haunt. The Pull a Part.
They've been open a while now, and they are starting to get some nicer stuff in. Today's haul included a left D35C axle, a '87 3 row radiator (for my '89 XJ) and a '99 WJ booster and master cylinder (for the MJ) got it all for the grand total of $57.32. Sweet. The booster/MC...
When I got home I bleed the brakes and installed the drive shaft and after charging the battery she fired off like a champ. I decided I'd drive it around the neighborhood to check the brakes etc. I zip tied the rear load sensing valve wide open for 50/50 proportioning. The brakes are awesome. Nice flat strong stopping, even on the old single diaphram booster. That's where the good ends. A couple of loud pops and a bang, then the bad starts...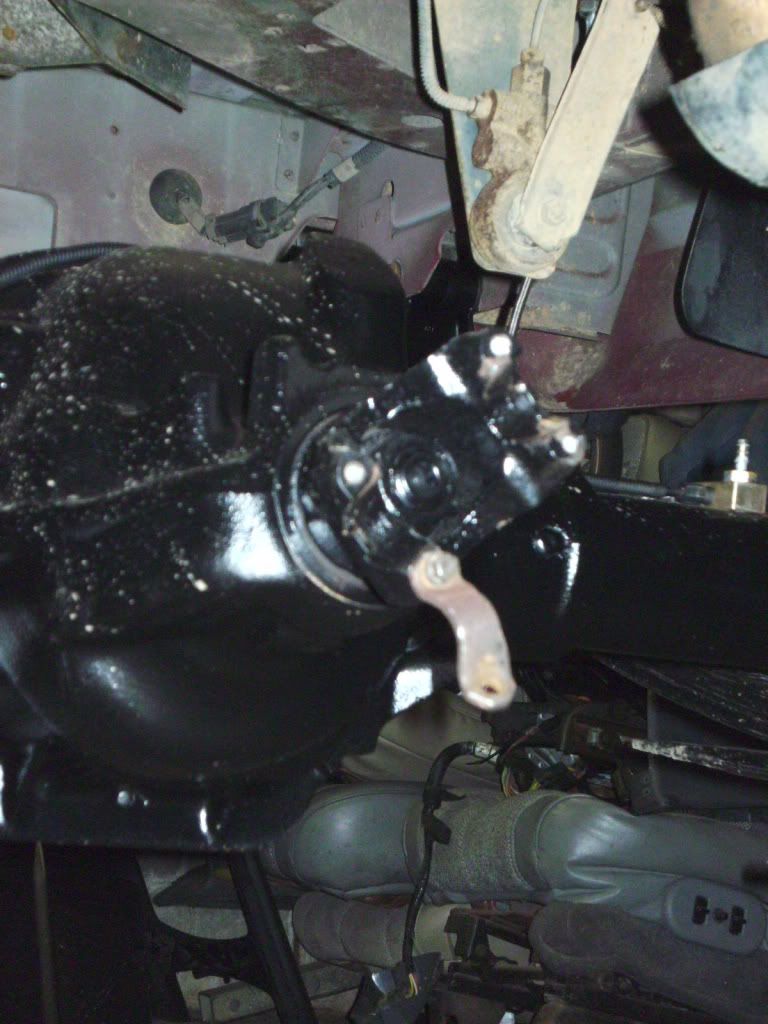 The u joint straps I though were tight apparently weren't, sheared off 3 of the 4 bolts. I pulled the DS slid it in 4WD, limped back home and tucked it away in the basement. To add to my aggravation the water leak I thought I had put to bed months ago is back, the LF power window regulator quit, the front diff cover is leaking and two of the studs for the seat sheared off.
I never understood why people named their cars, but I think this one has earned all the names it was called today. Too bad I can't write them down here. I'm really burned out on it right now, It can sit in the basement til after Christmas. I'm done fighting it for a while.
Peace folks, and Happy Holidays.