Hello everyone. I just picked up a 1997 TJ, 2.5L, no serious modifications to it. I picked it up with the intention of learning vehicle maintenance, enjoying being a Jeep owner, and eventually modding it. I didn't want one that someone re-geared, put a new motor in, etc., because I didn't want to inherit their problems. It has 139K miles.
Here are a few pictures of her...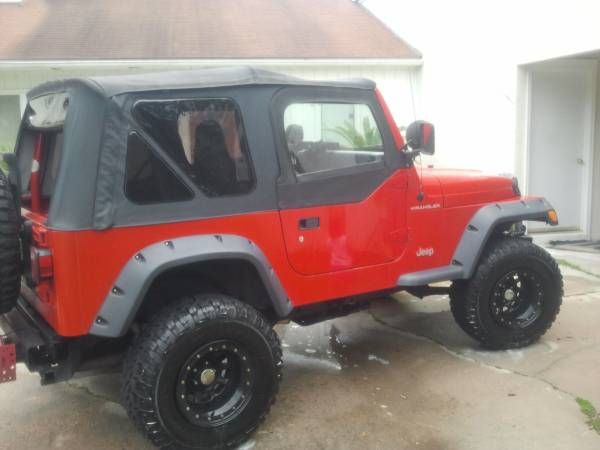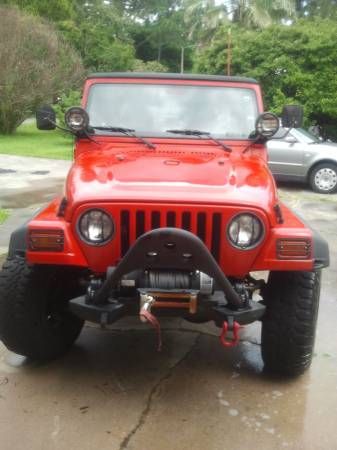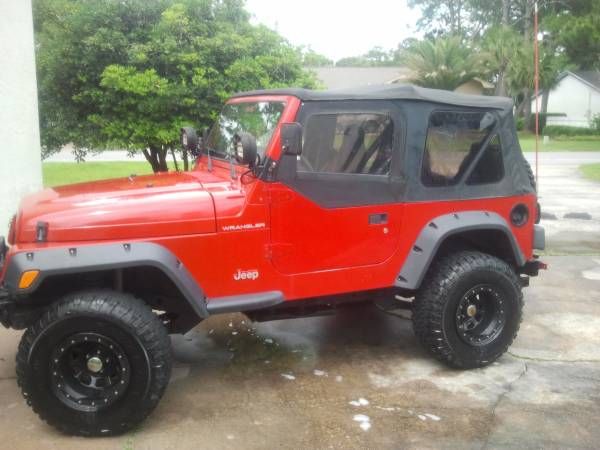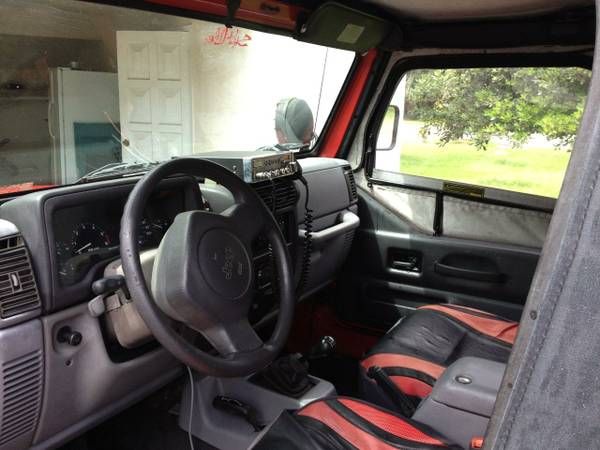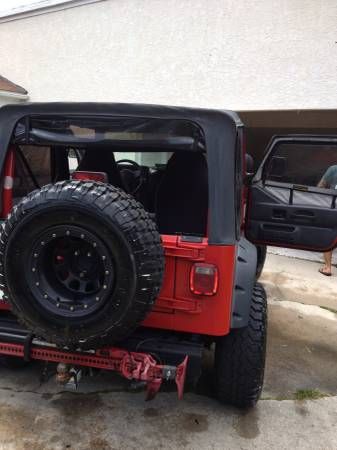 So, it's got a few problems and there is some work I plan on doing on her this weekend:
- Oil and filter change
- Lubricate grease fittings
- Change out spark plugs, wires, and distributor cap
- Replace belt
- Replace engine compartment light bulb
- Replace front driver side turn signal bulb
- Install floor plugs
- Replace glove box (hinge is broken)
- Install rear view mirror
- Replace PCV valve
- Replace oil sending unit (causing oil pressure gauge to drop to zero and check gauges light to come on)
- Replace power steering switch (leaking and causing check engine light P0171 code)
- Replace intake gasket and exhaust manifold (gasket is leaking causing it to run rough, devour gas, and throw check engine light P0551 - local mechanic troubleshot this to the intake gasket; also, I plan on painting the exhaust manifold with high heat rust proof paint to hopefully protect it)
- Potentially replace O2 sensors (possible that power steering leak caused O2 sensor issues due to leak location - this is in case intake gasket replacement doesn't entirely fix issues)
- Replace wiper motor (regardless of setting, wiper motor runs at one speed and does not return home when shut off)
Some stuff that I want to do in the future:
- Replace exhaust
- Install cowl air intake
- Install running boards
- Replace driver seat
- Change transfer case fluid
- Change differential fluid
- Clean throttle body
- Change transmission fluid
Am I missing anything? Is there anything else I should be doing as a new owner of a used Jeep?