My 1977 CJ5 Build
---
Hello everyone. I had my old build thread deleted so I could start fresh and clean things up a little.
Thanks for checking out my build! Here goes...
My 1977 Jeep CJ5 was given to me by my grandfather around November of 2008. Right away we began working to make the Jeep road ready as it would be my first daily driver. After things like a new fuel tank, carb rebuild, steering gearbox rebuild (didnt do a dang thing), tires, etc I started into the more cosmetic things like new hinges, seats, started working on a new bumper, console, etc etc.I saved enough money to have it painted about the time we decided to move back to our hometown. It sat in my uncles airplane hangar for a couple months before I brought it to our new home. During that time I had sorta lost interest. However recently I started into it again. It has some minor issues with the brakes I am looking into right now, put a new master cyl in a few days ago, and am now trying to spot a leak somewhere on the front drivers side caliper. Anyways, I love my Jeep, always said I'd never sell it and after numerous offers and oppourtunities I never did. My Jeep has very special memories and meaning to me. JF and its members have always been very helpful and inspiring. I hope you guys stick around to see the finished product, and enjoy it as much as I do.
Plans:
4" (or so) of lift with either 33s or 35s (probably 33s opinions welcome)
Bedlined Tub
New trans
New axles
New motor (another undecided)
Home fabbed rock sliders
Warn winch
A soft top would be nice for winter
Wheels
etc, etc...the normal
I had alot of pictures to sort so I picked a few to start with. Little by little I'll try to get them all uploaded and in order, but this will do for now. Some dates are incorrect on the pictures.
Arrival: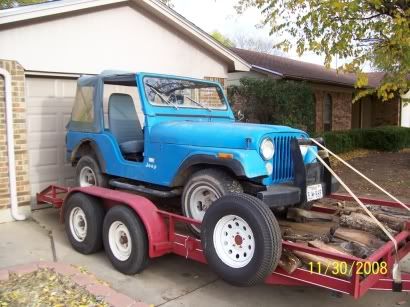 Cleaning up/painting hubs etc, installing new tires.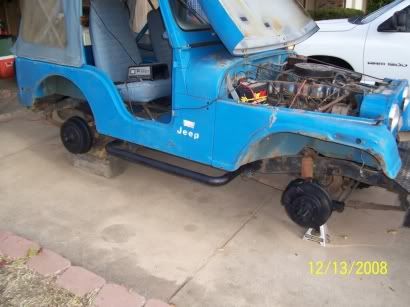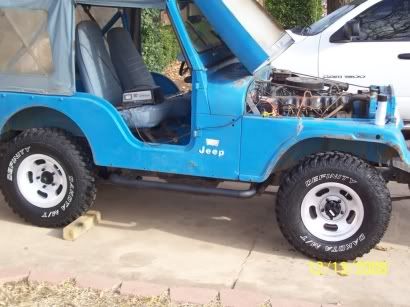 Just a picture of the motor not long after the Jeep was brought home.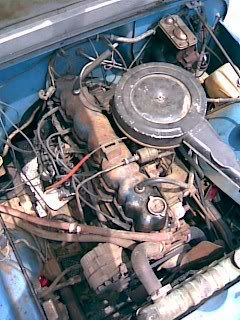 Cleaned up and road ready. (soft top came off same day)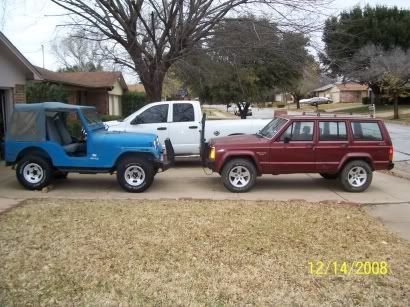 New seats
Home made console to house my new radio and speakers.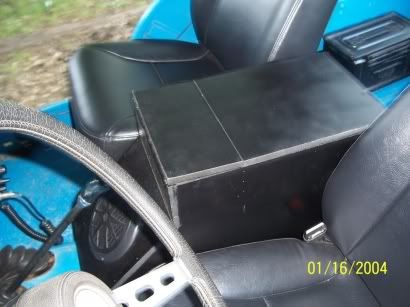 Back seat installed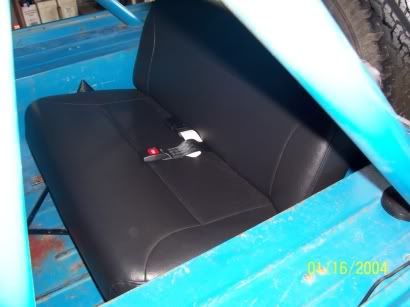 Cleaned up some rust/ rough spots and sprayed with primer.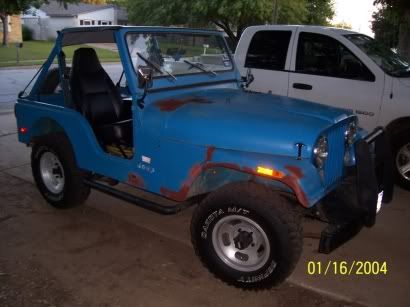 Getting ready for paint
After paint. A stage I was very excited about!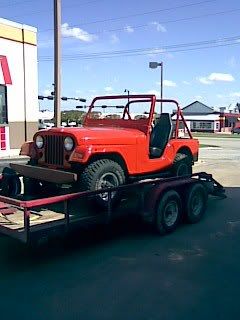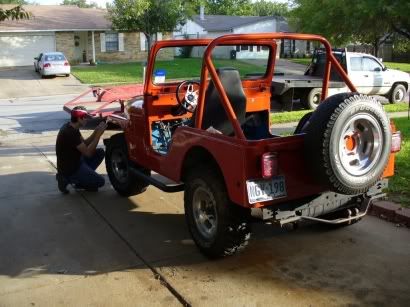 As it sits