Quote:
Great Jeep!! Just read entire thread.

So anything new??
Yep, found a place that would sell a single spring, I bought one for now, and before winter will have to buy the other front spring. This got me on the road/trail for the summer.
It promptly sheared a gear in the t-case, and I just got that fixed this weekend, I have not even had time to take the top off. I thnk I may have burned the points at Snowfari as it is running a little weird, and once in awhile I get a small backfire. I will be looking at that soon as well.
Some recent pics.
Made this from the original broken cam.
Shot with all the levers, I just installed the PTO.
Supposed to look like this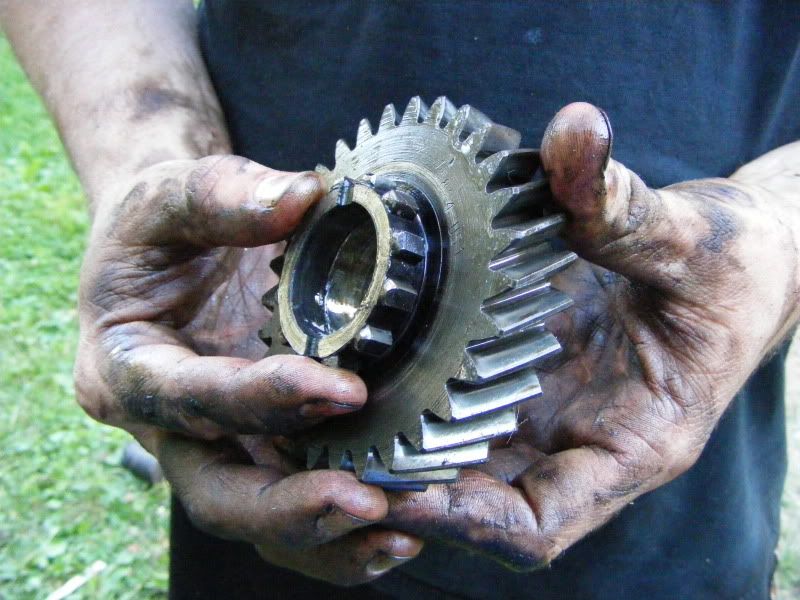 this is what it looked like...
All fixed now though.
The XRC8 works well. It's nice to know that I can lift my jeep with it in an emergency. Don't try this at home kids.
---
94 V8 YJ, SOA, H1's, 37's, HP D44, D60, 4.88's, winch and some other goodies
1946 CJ2A, 225 V6, T98 D18, Warn OD, D30/D44. Dual winches mild lift & 34's
1966 M416 1/4 ton Military Trailer Expo Trailer
Full Page Club member #004
Green Jeep Club Member #005