My '04 TJ X
---
This will be my on going picture thread of all the happens to my jeep. My signature has my current setup and I'll be updating this thread and sig as I upgrade. I installed the lifts, tires and wheels last weekend.
Current Mods are:
- Rough Country 4" Series II
- Performance Accessories 3" BL
- Advanced Adapter's Transfer Case Bracket
- 15 x 12 Eagle Alloys 058
- 15/35-15 Super Swamper TSL
- K/C DayLighters
- Ventvisor's Bugsheild, Door Sill & Window Vents
My future mods are gonna be:
- Super 35 w/ Detroit
- Homemade Front & Rear bumpers
- Homemade Rockslider/Steps
- Upgrades to all the Audio
- Sirgcal's In-Seat Sub. Box
- Custom Paint Job
- Hurculiner for Tub/Bumpers/Steps
Plus much much more that I can't think of right now.
Please fell free to comment as you wish, I have all the flame suits that I need.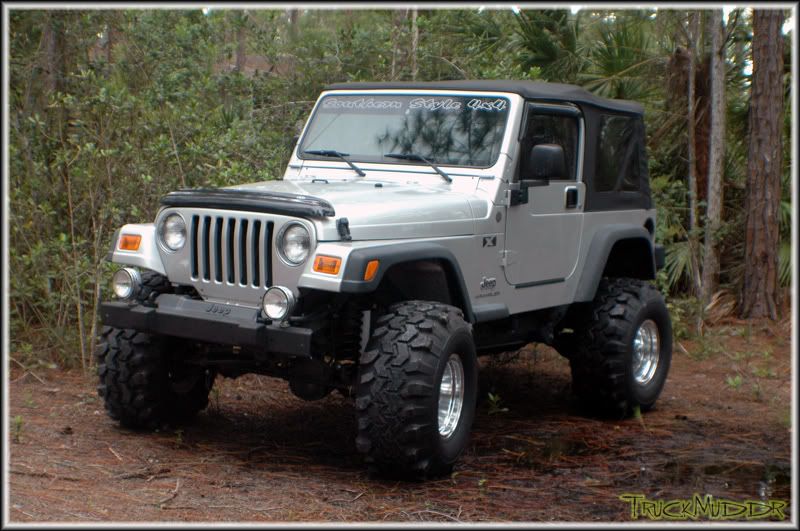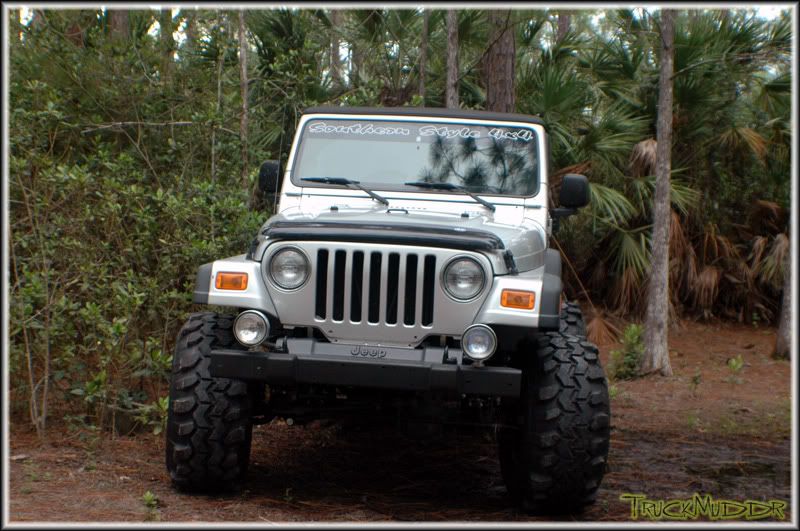 ---
Richard Harvey Jr.
'04 TJ, X, 4.0, Auto,
Silver
, D30/D44 w/LS & 4.56's, RC 4" Series II, PA 3" BL, Advanced Adapter's TC Bracket, 15x12 Eagle Alloys 058, 15/35-15 TSL, 4x K/C DayLighters & Windshield Mounts, Ventvisor's Bugsheild, Door Sill & Window Vents, Fabtech Front Bumper & homemade Rear W/ Backup Lights, Hurculiner.
On-Going Picture Thread
"It's Always Something And It's Never Good" - TruckMuddr
---
Last edited by TruckMuddr; 09-05-2006 at

11:41 PM

.