Picked up some Kentol mirror movers and some Rampage adjustable door straps from Morris 4X4.
Mirrors are good and stable, but like everyone says, the passenger side mirror is pretty much useless with the door on.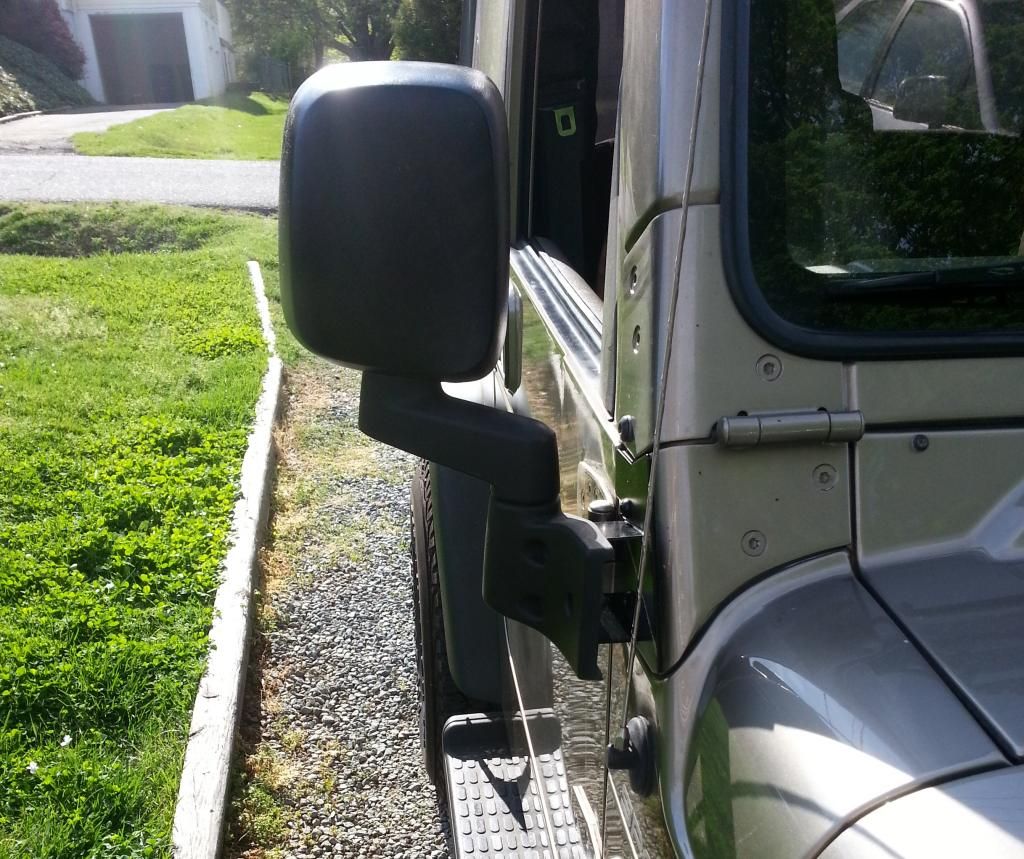 I'm new to the Wrangler world, but honestly I don't know how they sell any of these. they look like Fido's a$$.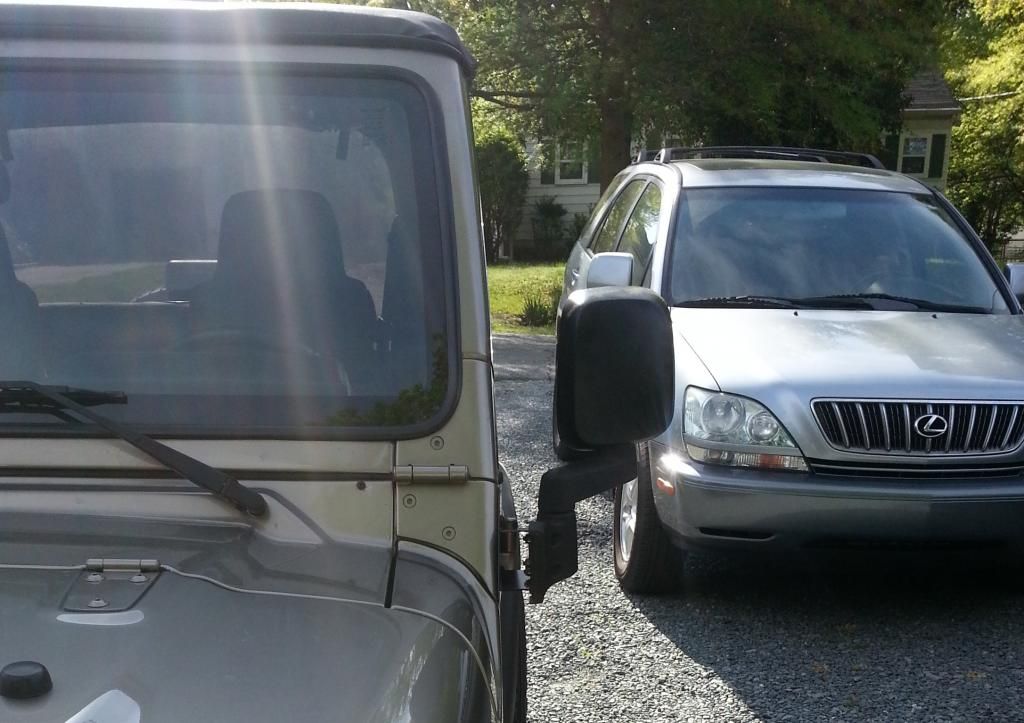 Really? There's nothing better? $57?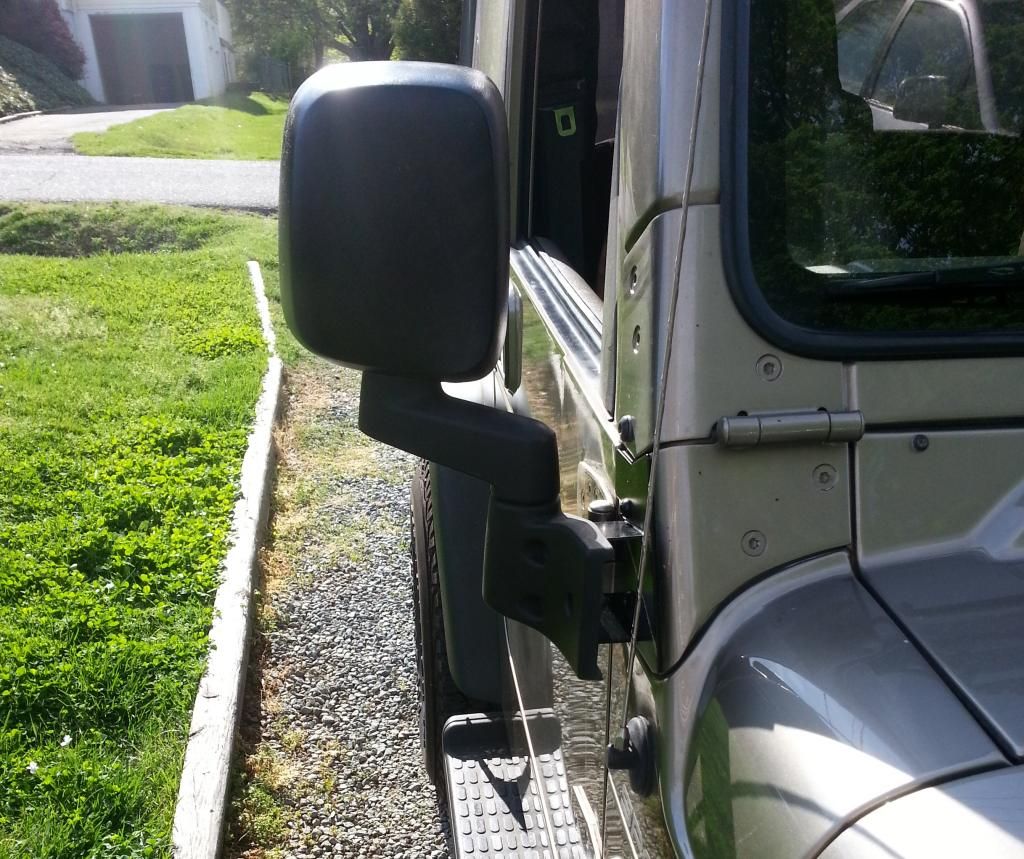 These will definitely be coming off in the fall, I noticed a YJ that had mirrors that bolted on to the two lower bolts of the windshield bracket. Will these fit on the TJ's?