So my latest project wasn't with the jeep but FOR the jeep. I decided to redo my utility trailer and make it a little more offroadish!
This is what I started with...
I've had her for about six years now and she's served me well. But it was lookin a little tired so time for a makeover.
Striped it to the frame and repainted it. Installed some new LED lights, new deck, built a new side kit, stained everything, scored some wheels and tires from a wrecked TJ, added bigger fenders, and ended up with this...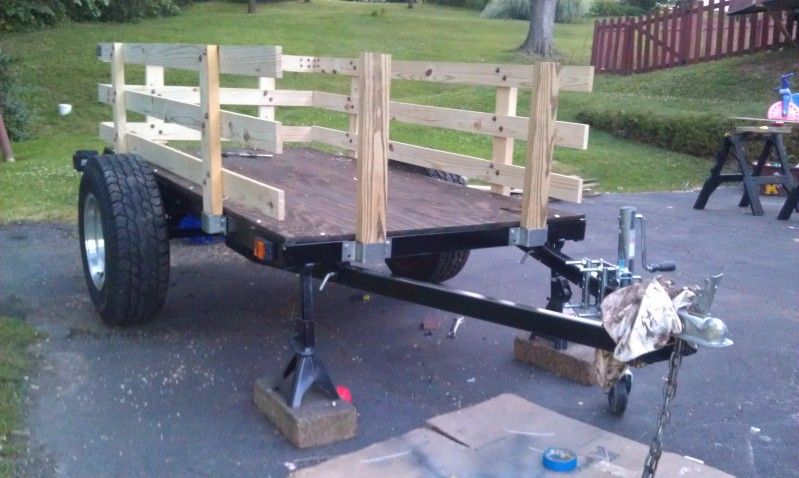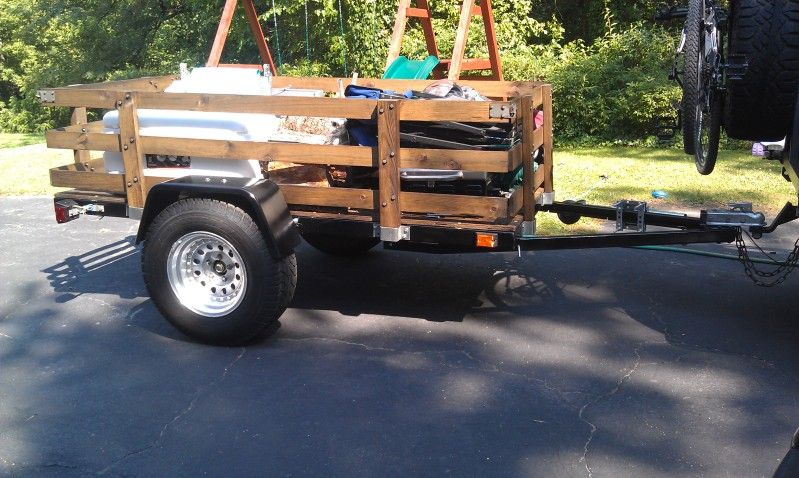 Taking it on her maiden voyage to camp in the morning. Might paint the wheels black to match the jeeps, but I'm not sure yet.