So it actually quit raining for a couple hours today
So I gave her a bath and decided to post an update...
Couple of new mods.
Scored a new CB...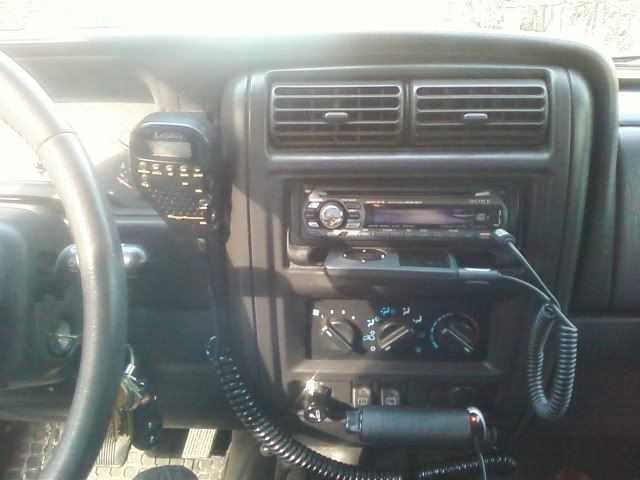 And mount/antaneee..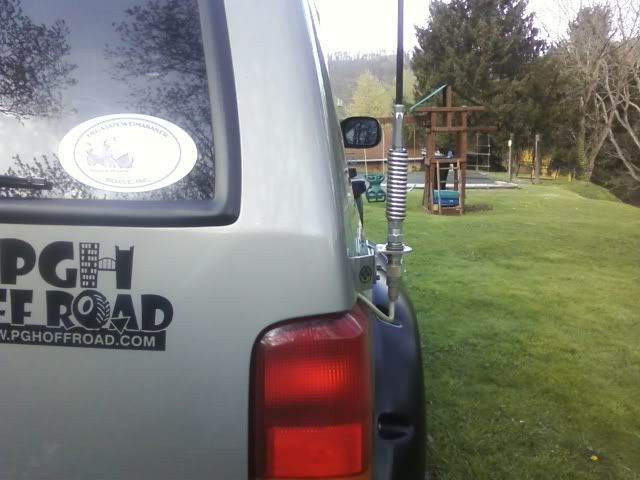 Its important that your dog is the same color as your Jeep!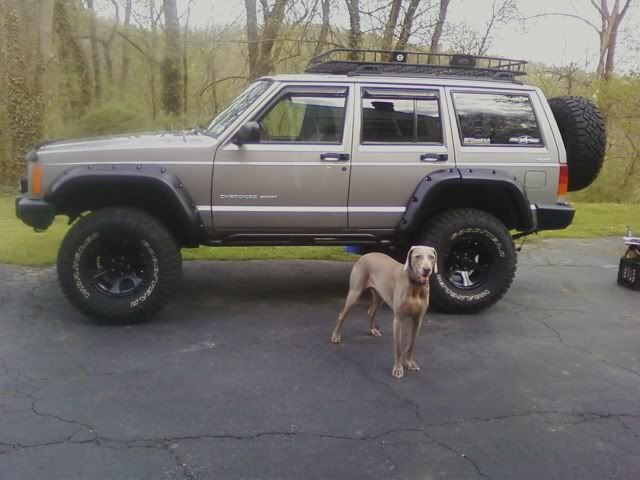 And a pic of my ghetto Harbor Freight trailer. Dont knock it. Ive put it through hell and its never given me a problem!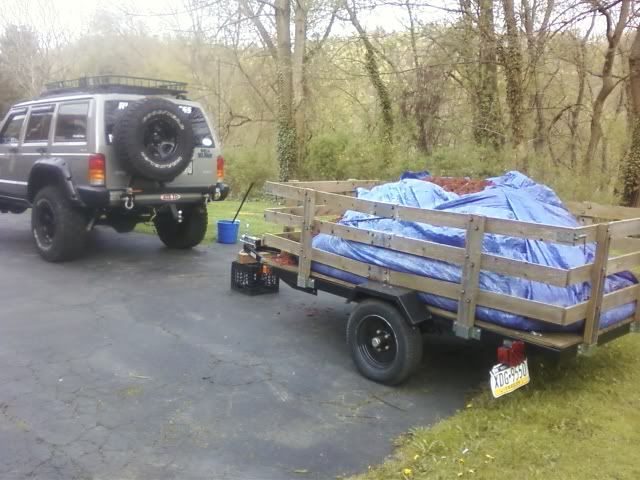 But the good news is I FINALLY got done with school and got a new job making more money than I can count!
Theres gonna be some serious modifications coming soon, but first I wanna get some things done to the house. The first thing Ill be saving saving my pennies for will be a long arm upgrade? Not sure which route Im gonna go yet. Im thinkin 4 link. (the 3 links just dont seem right to me). As of right now Im leanin towards Claytons. but Im not really diggin the price.
Any suggestions?