So I got the 4 just about done. My 5th spare should be here sometime this week then I'll get em mounted.
Heres what I started with..
Got em sanded down...
Primed... I used a dark primer, maybe that'll hide some of the scratches!
Couple coats of paint...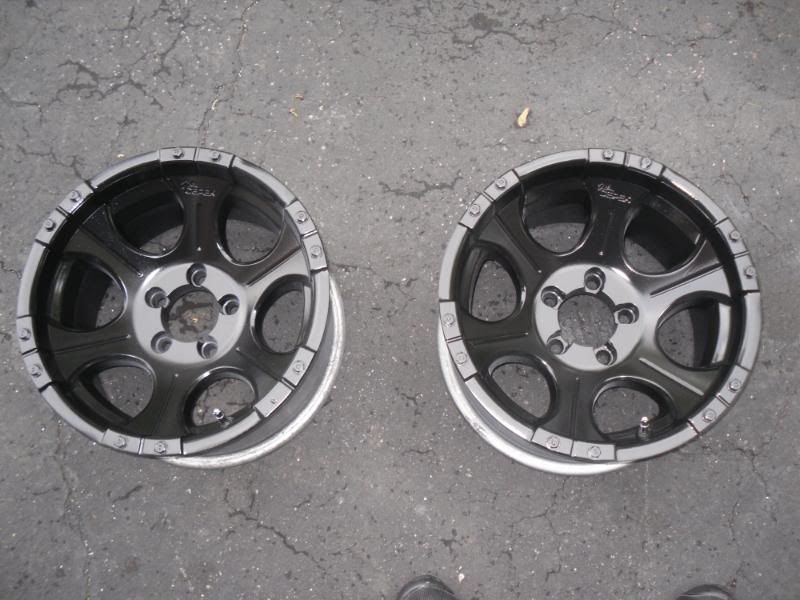 Center caps...
Theyre stainless. Noy sure how well the paint will hold to em. If not, Ill take the paint back off and just have to go with the bling in the center!
I think they turned out okey. Theyre not perfect, but hey its a Jeep, not a Lexus