Finally got my tailbone yesterday!! Took almost 2 months to get, but the wait was worth it
Heres some install pics...
First ya got to take off your bumper. This was probably the hardest part lol! This bolt was a nightmere to get to, but a breaker bar and one click of the ratchet at a time I got her off. Took forever!
Then you bolt the cross members on. One goes on the inside one goes on the outside and sandwich your stock rear "cross member".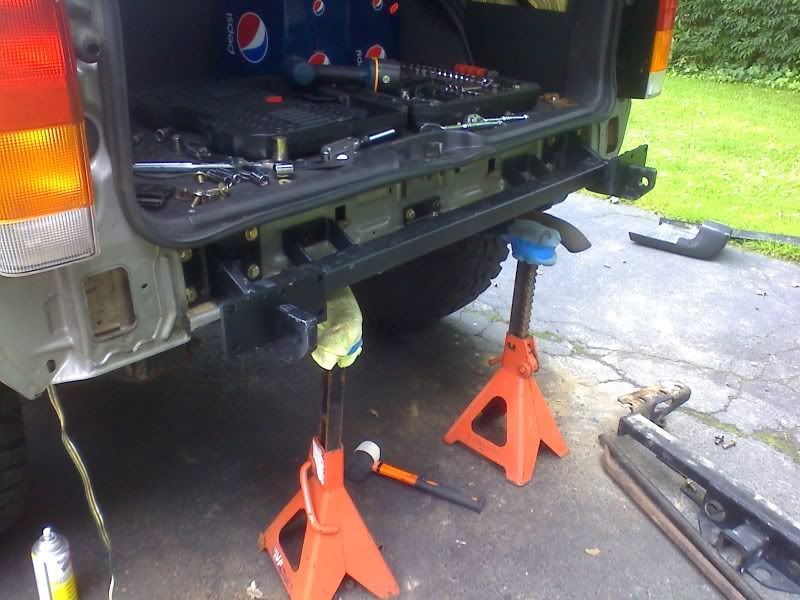 It replaces your stock nutserts in the unirail too and then they get bolted to the outside crossmember (sorry no pics)
Then you measure and cut your stock bumper skin to make way for the shackel mounts...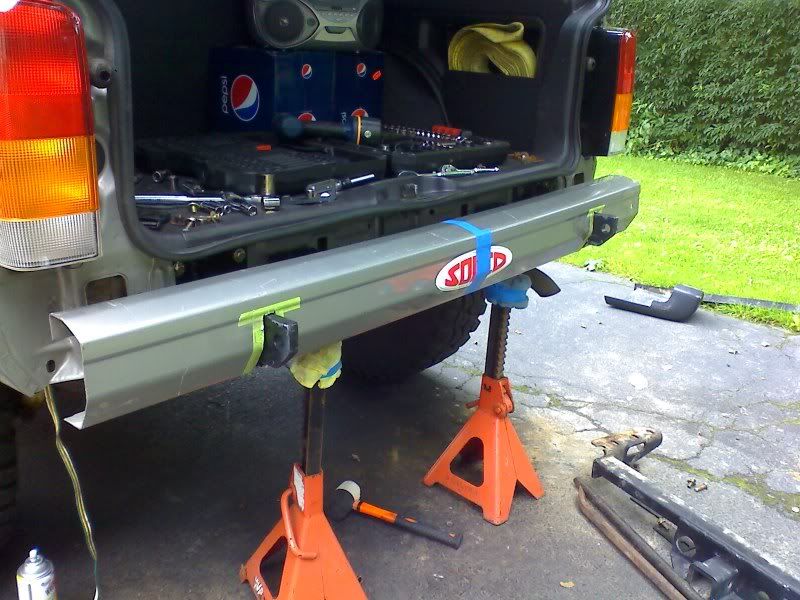 Then you drill the holes thru your bumper skin to bolt on the outer plates and sandwich the bumper skin, attach the swing and latch...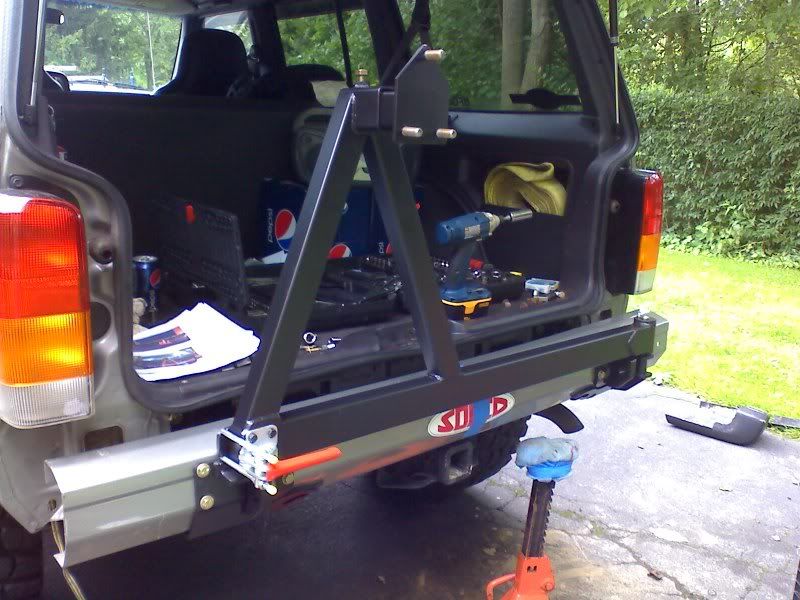 Slap on your tire mount and tire, move the license plate over and thats it!!...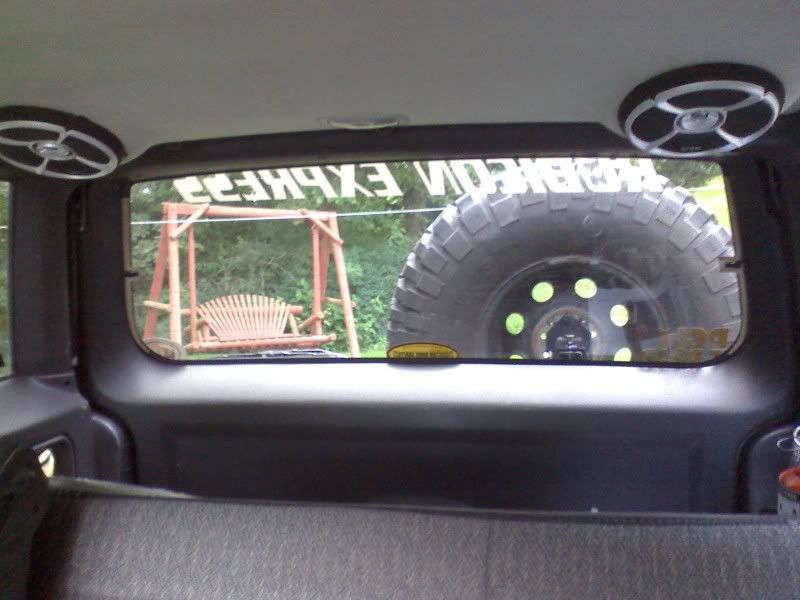 Dosent block the rear view as much as I thought it would. Install couldnt be easier. I had a little extra work cause I had a hitch to deal with, but all and all it was pretty simple. Still gotta get some D-rings and move my plate light over, but you get the idea