Finally got a chance to do some Jeep mods instead of just think about doing Jeep mods.
I settled on the nobody lift UCF skid plate. I was going to do the Lopro mount but my Jeep is 90% a road queen and I didn't want the increased idle vibrations. I also threw in the Novak cable shifter as I have already been having some 4WD issues.
My 4WD issues started last winter, it seems 4 Hi didn't want to stay in. 4 Lo was ok, just hard to shift some. My shifting got worse and 4 Hi kicking out got worse. When I installed the Novak I noticed my shifting problems were still there. I ended up following the suggestion of bending my 4WD lever and that aligned my 4WD better. My dash lights don't come on when engaged but it definitely feels in the right spots, my shifts are very positive. took me much longer than expected to get the Novak installed. Also the bracket which attaches to the floor is described as "obviously installs one way due to the bends" Well the bends didn't match up with the bottom of my tub very well and I had to drill out the body holes to align the bolts. Also the Novak is smooth, very smooth. Much better than stock. All in all, the install was harder than expected but the smooth shifting was worth it.
As for the UCF skid plate the install was a no brainer. It seems about half the weight of the stock skid. I gained about 1" of clearance, I'm at 13.75" under the t-case skid with a 2" spacer lift and 33" tires. Only problem now is my cat is shoved up into the heat shield and vibrates some. Time to visit my welding buddy to cut and re-weld the bracket so it drops down some. Also no driveline vibrations with my set up.
The bling: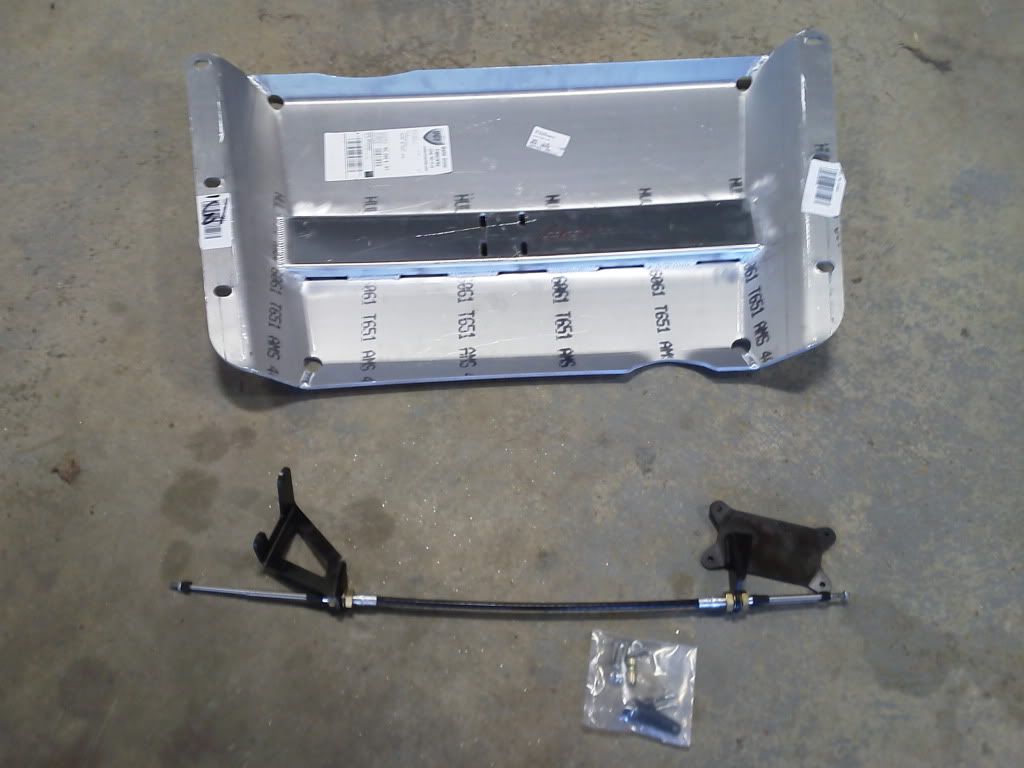 The result: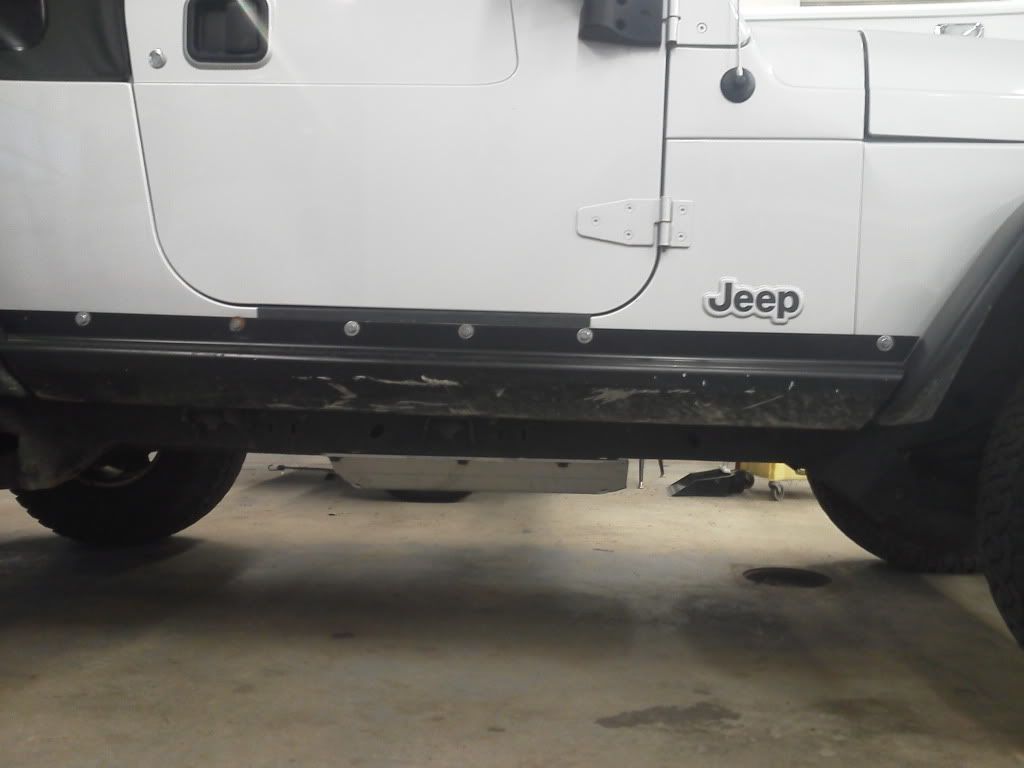 Horrible picture of the cable shifter: