Finally time for some updates. I haven't been around here too much because my best friend and Jeepin buddy was killed in July. We are both Deputy Sheriff's and he was shot and killed by a doped up piece of ****, who also died due to two gun shot wounds given to him by William before he died. I'm not looking for sympathy so leave that at the door. I however took a hiatus from Jeeps because it wasn't the same for awhile. I had some Rokmen corner panels in the basement that have been sitting there since June, and this weekend I went down to my parents to install the corners where it was warmer weather and no snow. Sorry for cell phone pictures.
Snow Friday when I left:
The install went smooth. The instructions were very detailed and I had no problems. Only problem I ran into was when I took the inner fender liners out I noticed some big rust problems. I knew I had some body rust under the bed that I was going to take care of but this brought it to my attention. So in addition to putting on the corners I also sanded and grinded the rust away and then blasted it with some Rustoleum under coat. Also, I had a Gr8tops tailgate reinforcement installed for my 33" tire, which worked great. When I put the tail gate back on I didn't use the frame for the tailgate, I just used the hinges. Rokmen corners come with a spacer for the tailgate side to match the additional 3/16" which is caused on the body side of the hinge. I ditched the rear bumper because with the tire now in the stock location it rubs the bumper. Mopar Rock crawler bumper is in the future which will fit the tire. I'm now rocking aluminum sliders and aluminum trail corners. Light is right!
Stripped down for the install: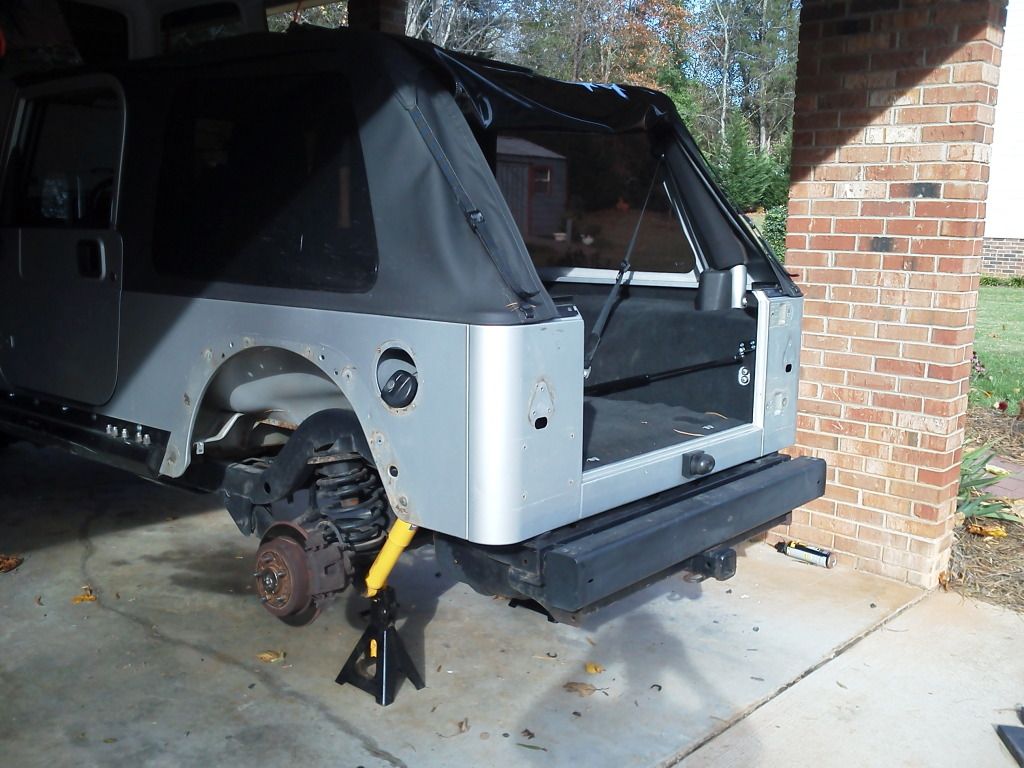 Rust:
Corner ready for drilling: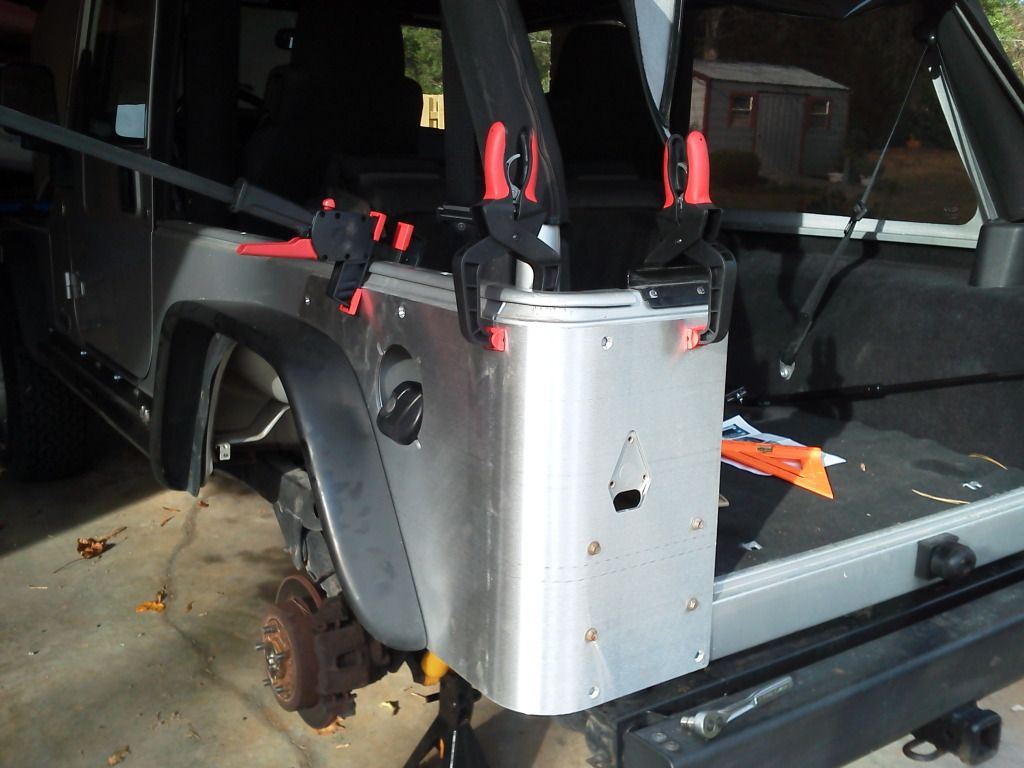 Rust all gone: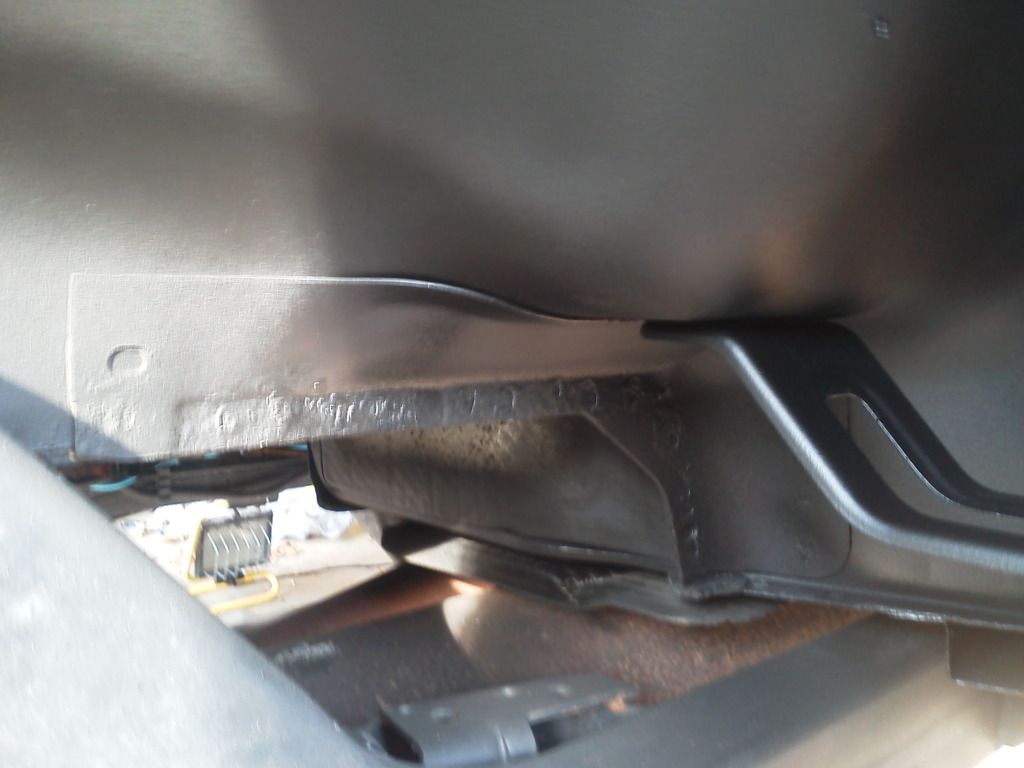 Finished, also most of the snow is gone: