Making a build thread in this section, grand section is pretty dull lately from what ive noticed. Ill copy and paste what I have so far
I picked up a gem. 2004 WJ 4.- Rocky Mountain Edition with 91k miles. Two owner, with being towed behind a motor home at times. Its a 9.5 out of 10. Interior is practically new, and the exterior has minor things. Doesnt have a tow package so I got to get that still, but slowly Ill get there. All Ive done is drive it, and I got some husky floor mats in today too. Plans are to be mild. Not a big lift, but well equipped. Heres the day I brought it home, pretty basic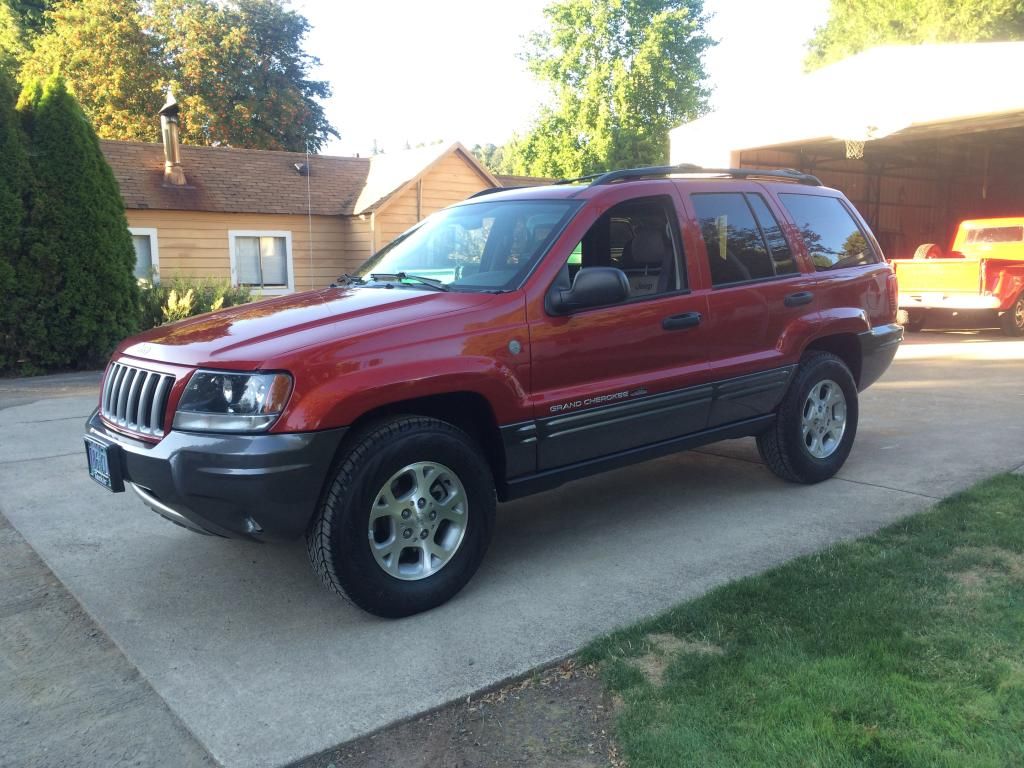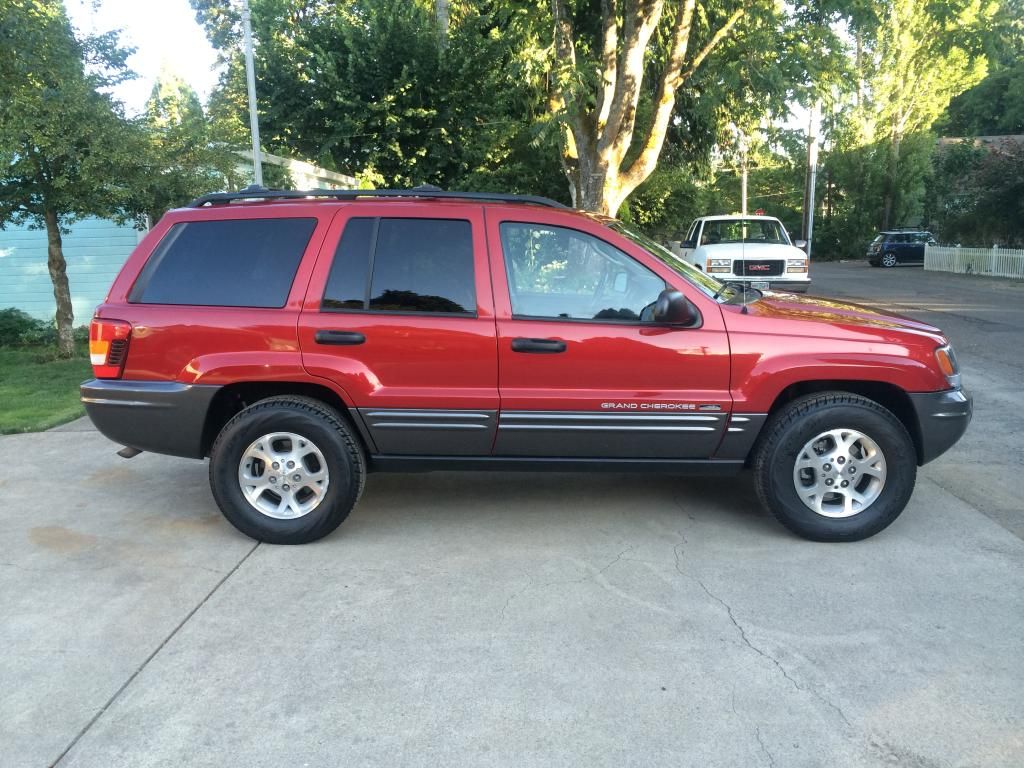 Did some small things here and there, got new rims, projector headlights, tinted windows, sound system, sound deaded the floor and doors, husky floor mats, cb radio.. my photobucket isnt working right now so ill skip ahead to my current setup..
Right now Ive got a 2" BB with bilsteins, MOOG SS, JKS HD front track bar, and 265/70/R17 duratracs with some Ultra Motorsport 198's.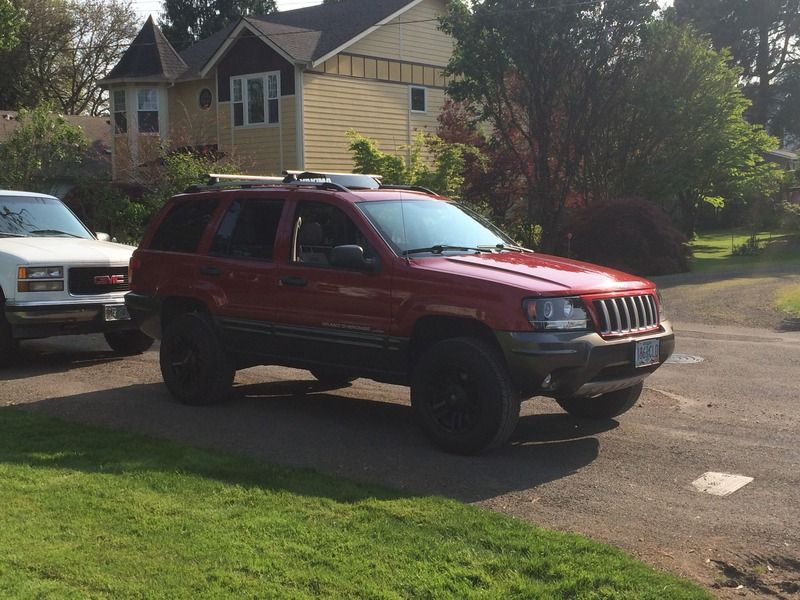 Set up with my home made trailer color matched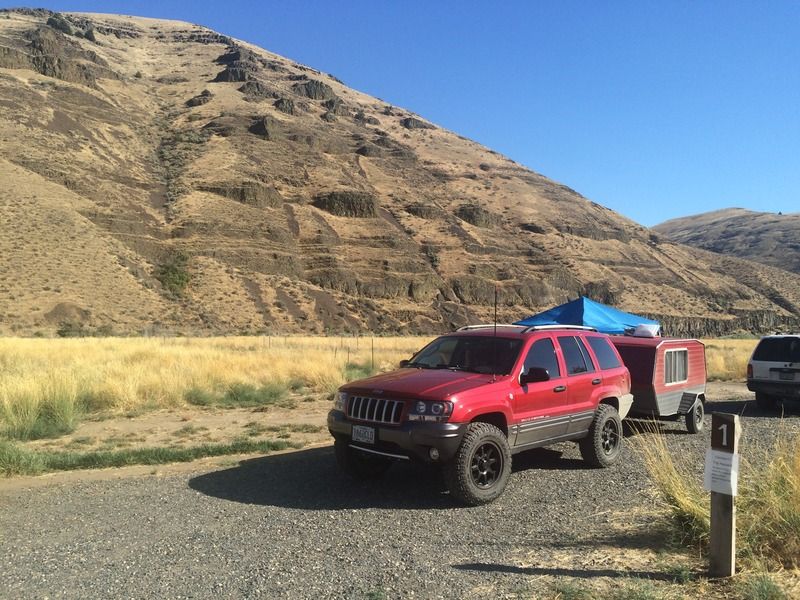 I then picked up a welding project for myself to learn how to weld. My dad is teaching me how, been welding for 40+ years. Its a flatland4x4 bumper design, and a nearby fabricator cuts the prints out for a DIY kit so I picked a set up.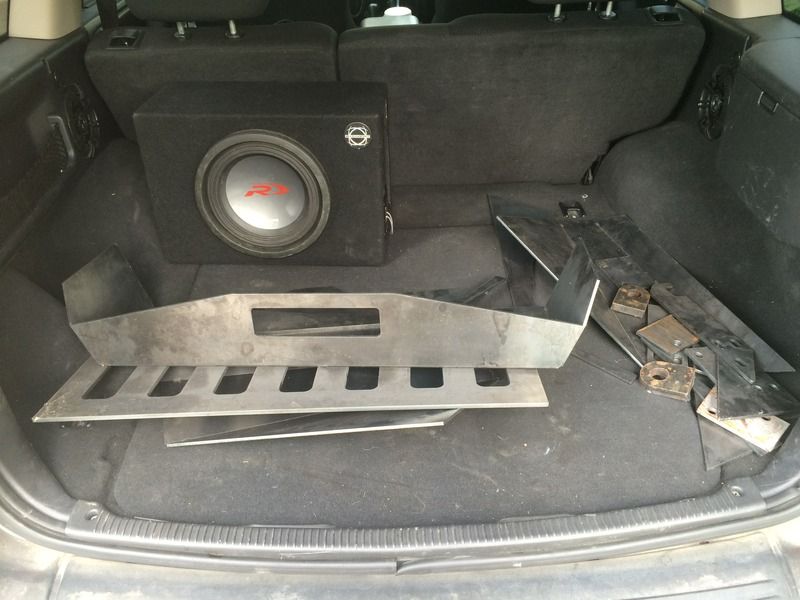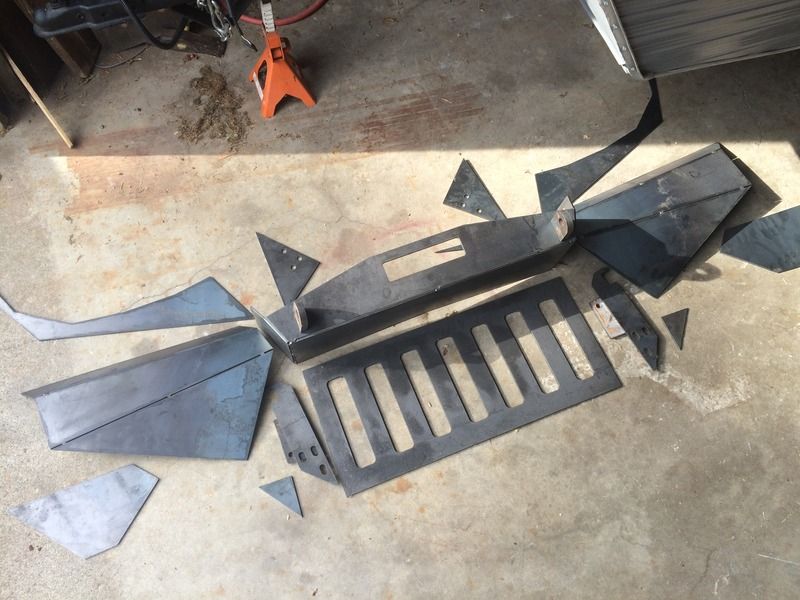 Heres my dad and his safety gear, tequila had nothing to do with this..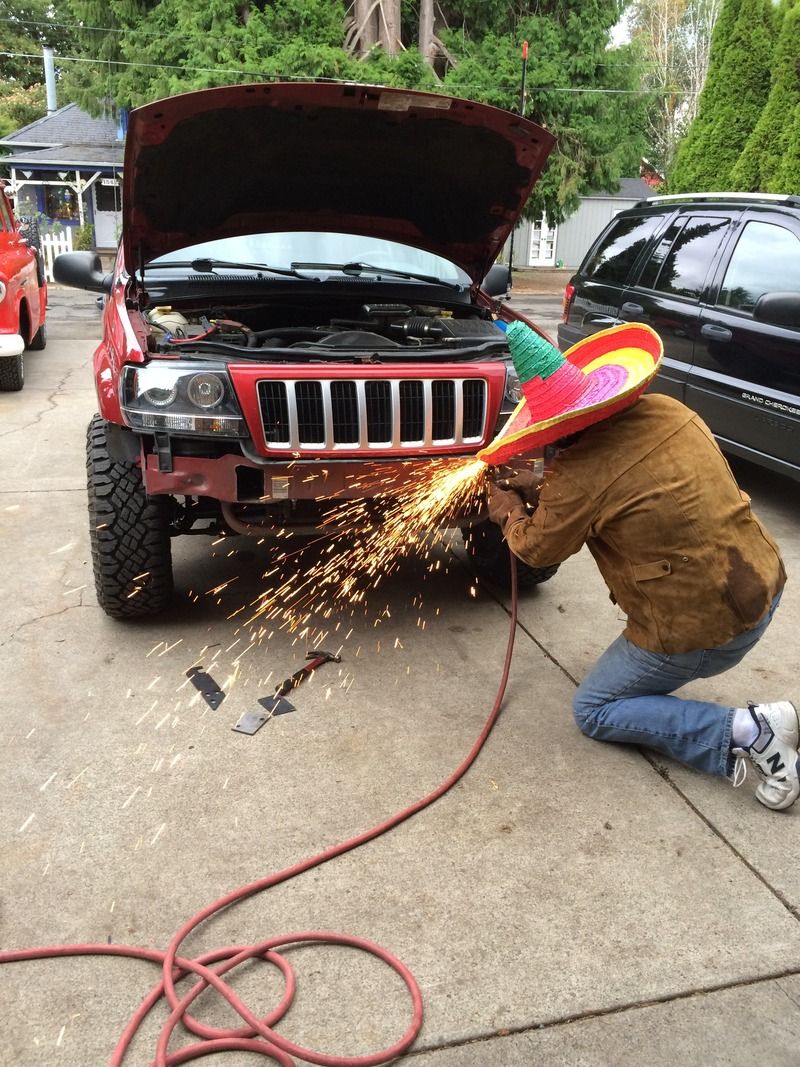 Bumper tacked together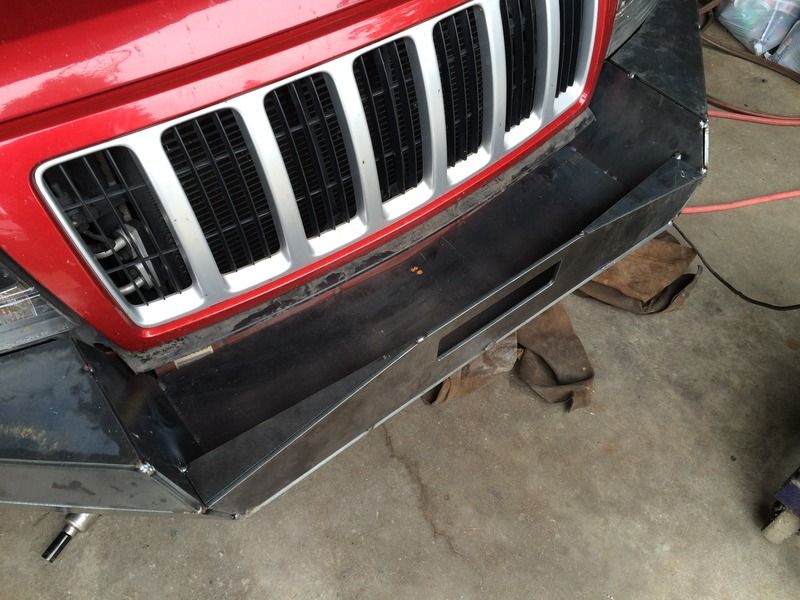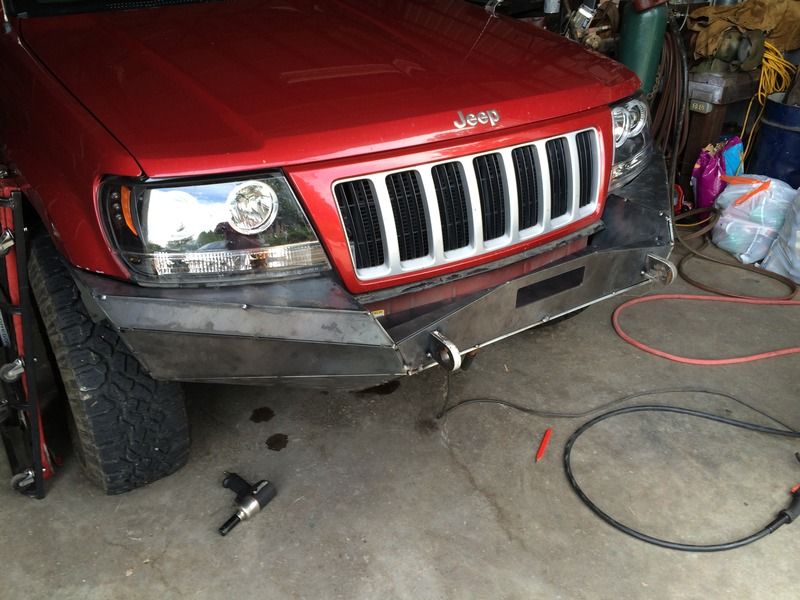 Right now I have the bumper welded up, just need to grind it down to get ready for paint. I am buying some color matched graphite metallic clear for the bumpers, and future sliders. Should look nice and clean.
Also have a Warn VR8000 to be installed, with some Warn fog lights and a Masterpull orange synthetic winch line to be installed in the winch.
Thats all I got! More to come the next couple days hopefully