I got my trial wheel back yesterday. This is after sandblasting and then blasting it with glass beads. I think It came out pretty good , It's a finish that is very similar to Moab wheels with more texture. Some Matte clearcoat and my wheels are good to go.
I can't wheel the Jeep, and there's not much to do since my Under Armor or axle tube seals aren't in. I decided to go ahead and start the suckdown winch.
First up was a trip to my favorite hardware store. Here's almost everything I need, I just need a few miscellaneous bolt and some switches. I really don't have much into this project.
I cut that double clevis in half to get this. Don't worry, it's bigger then it looks in the picture and is rated plenty strong for this application. This is the piece that welds to the frame on the drivers side. It has more then enough weld surface for it to stay.
I deicded to go similar to the Stu method. There's no room on the inside of the framerail to mount the winch.
Winch mocked up. You can see how far away I am from sitting on the plate. I have quite a bit of inner fender clearancing to do.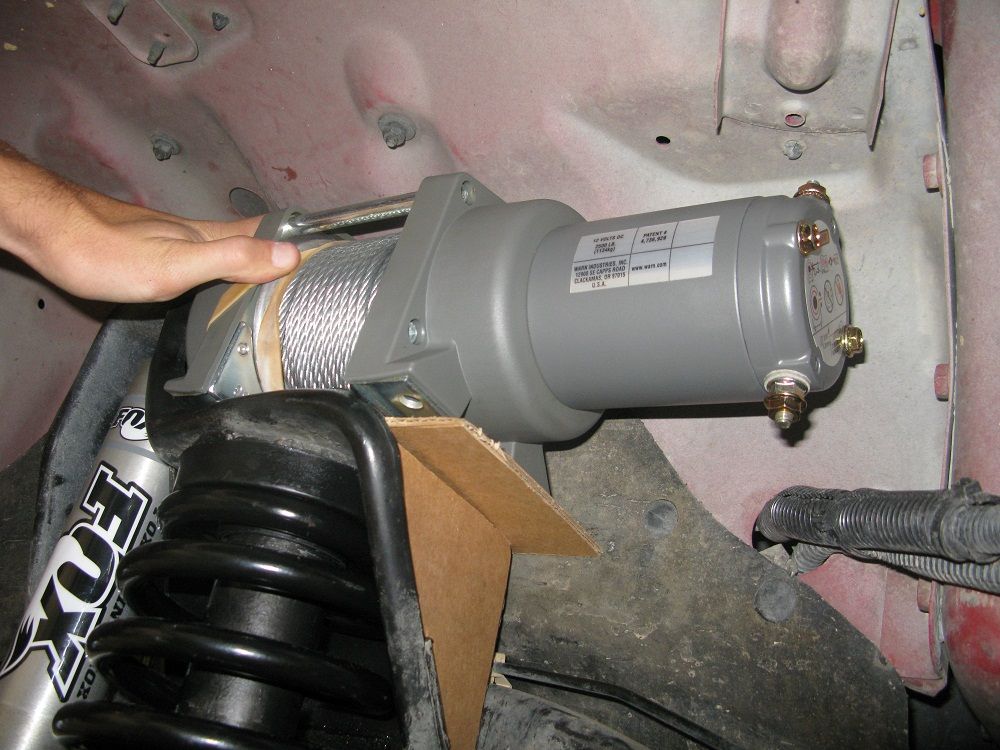 I got kinda lucky with the steel I used. I had an old winchplate from the old Rhino. It just so happened to have the holes already drilled in it for the bolt pattern of my winch.
Here are the two pieces put together.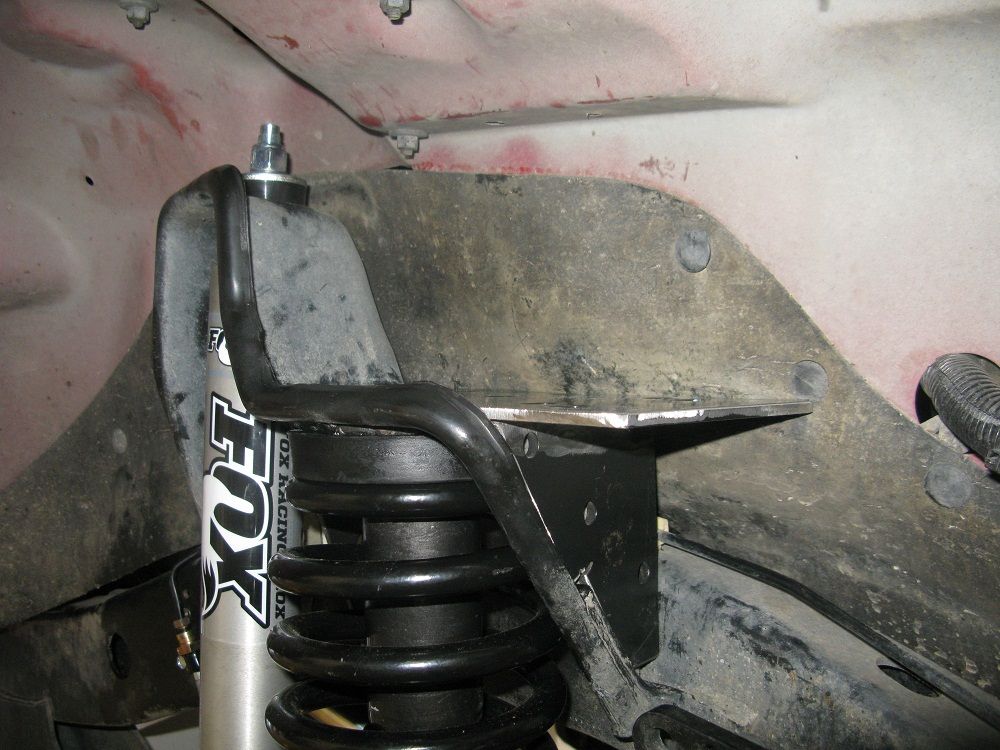 Then I welded it all together and painted it. OOPS! As I was typing this I realized I hadn't welded the bungs on the plate for the bolts that go through the shock tower yet. Oh well, I'll just have to grind it back down.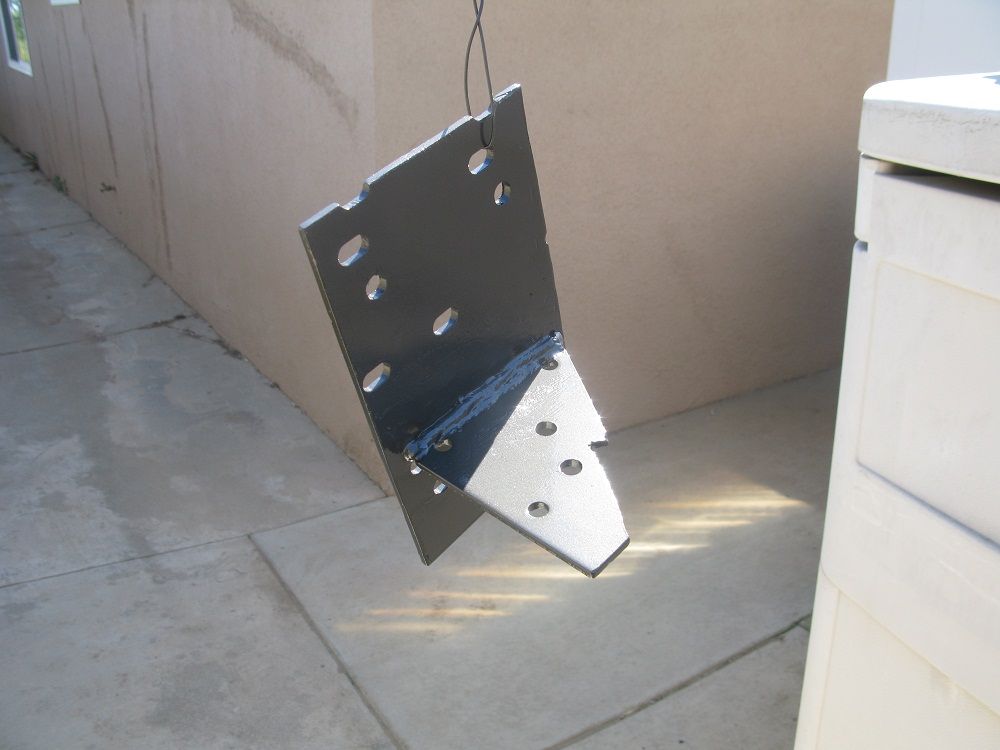 So I need to grind the paint down, weld those bungs on, drill the holes in the shock tower and coil bucket for the mounting holes. Then I need to clearance the inner fender. Once I do all that the winch is mounted. I don't want to install the pulley until I get my pinion set, I don't know how much the axle is going to rotate after the Under Armor. I also don't know if my Antirock is going to clear yet. I am hoping that I can lower it enough so that it doesen't hit the winch. I know Stu's cleared with the Swayloc, so I don't expect issues. The Arc that it travels in avoids the winch for the most part.
Also going to order the Viking Synthetic suckdown winch line. Should be pretty slick.