.
So the Jeeps sitting on it's own weight again finally. I now await my Modular Under Armor to be in stock before I can really do anything else. All I need to do is install under armor, order driveshaft, adjust pinion, center axle in wheelwell, and get new exhaust routed and I will be wheeling again.
Under armor should be in stock Friday, if not I may put my new axleshafts in and tinker with the suckdown winch.
Some pics of the new springs, blingy shocks, and blingy bumpstops.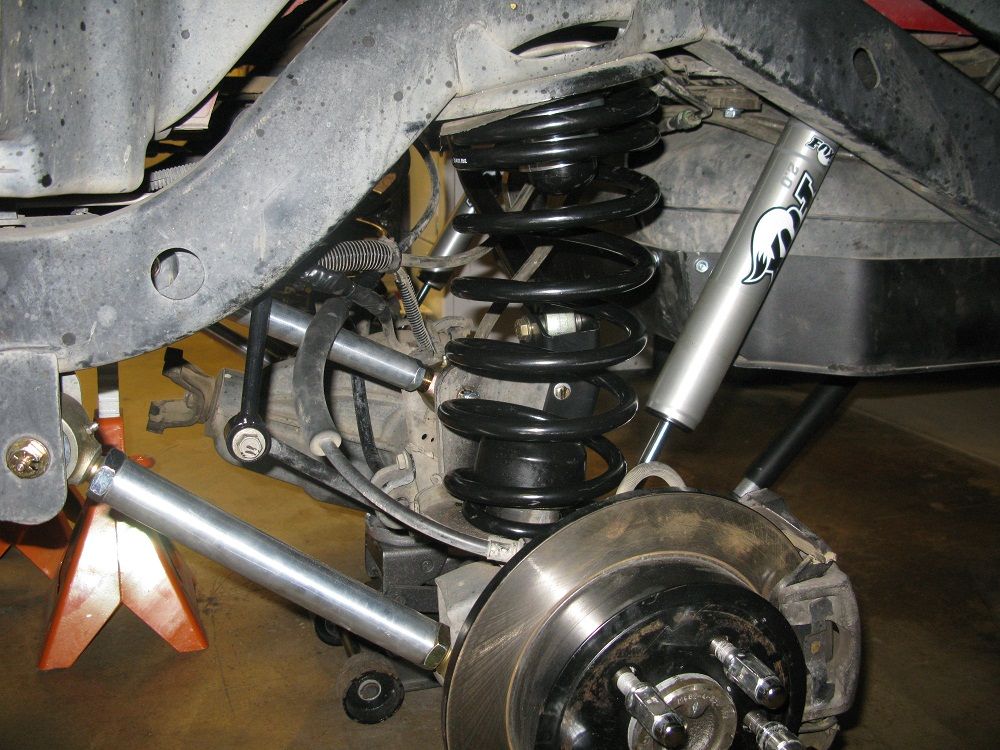 New ride height. The tires are REALLY SMALL!
Molly approves of the new suspension and half doors.
Some quick numbers off the top of my head. This is Currie 4" springs, 1.25" BL, and worn out 32" tires.
Gas tank skid: 19"
Bottom of rocker: 26"
Stock belly pan: 17"
So with the TT and 35" tires I should be sitting around 19-20" of belly clearance after it all settles
.