Front is done! Toe-in set at 1/8", Pinion angle set for now, AR links installed, and the jam nuts are tightened to the point of ripping your shoulder out of your socket
.
Got a few hours in on the rear.
Lowers loosely installed so I could droop the axle more to drop the springs.
Didn't really do anything in any particular order. Drilled and tapped the bumpstops. The drill barely fit in there.
Onto the rear trackbar bracket.It was pretty tight in there trying to drill all the holes. It's pretty much ready for welding as it sits.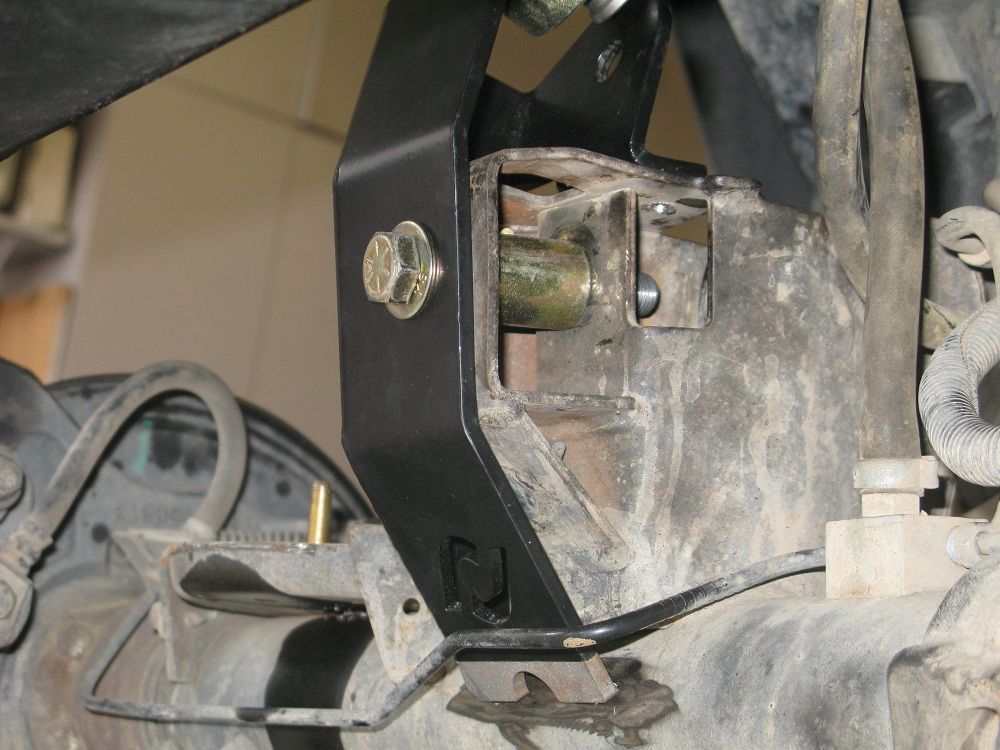 Mocked up the rear trackbar for kicks. Looks like I have some exhaust interference.
. I don't know what's going to happen with the exhaust after the TT either.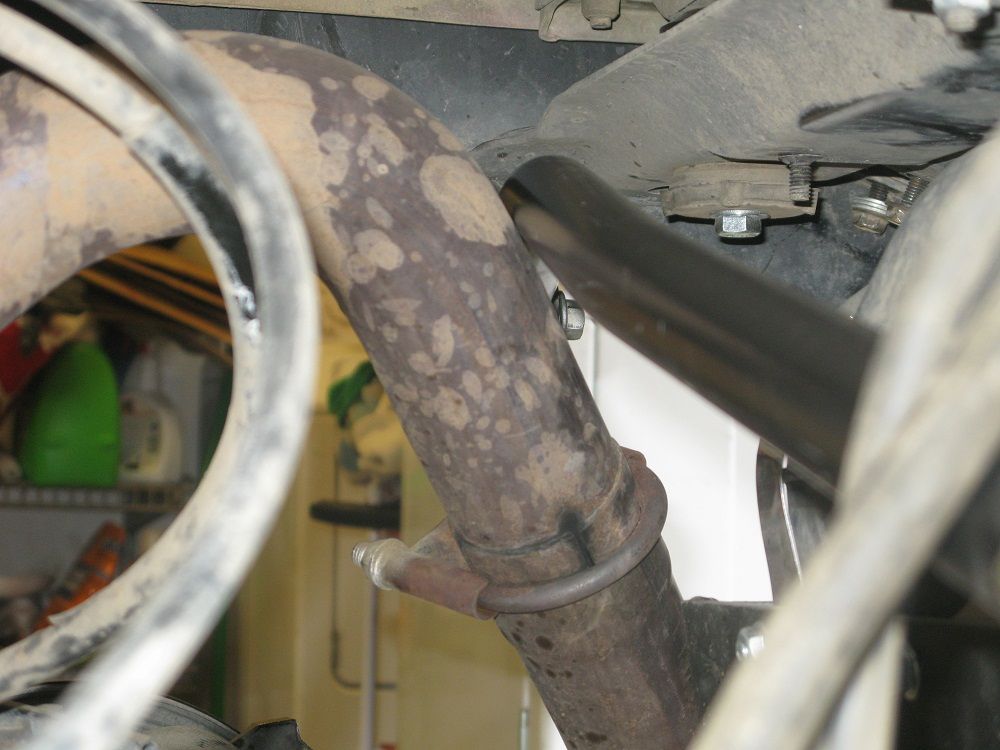 Also looks like the axle end of the trackbar doesen't fit into the mount very well. Going to have to open the mount up a bit.
Do I eve need the rear extended brakeline?? The rear drooped an awful lot before that thing ever got taut. Still waiting for the Savvy UA to be in stock too
. I really hope I have it before I finish up the rear!