Starting to look like a trailer..
Got the toolbox bolted down to a custom cut plate and fuel can mounts almost built (Just need to fab the strap to hold them down) I looked online for some fuel can mounts and they were $80+, so I built these out of some scrap I had. The toolbox is going to house a battery and some other cool stuff. I have no worries about having enough tongue weight anymore either.
Tailgate is all straightened out and on with new heavy duty hinges. It's just clamped in the photos. I still need to figure out how to attach some tailgate cables, latch and lock it.
Got the floor finally. Went with 14ga diamond plate.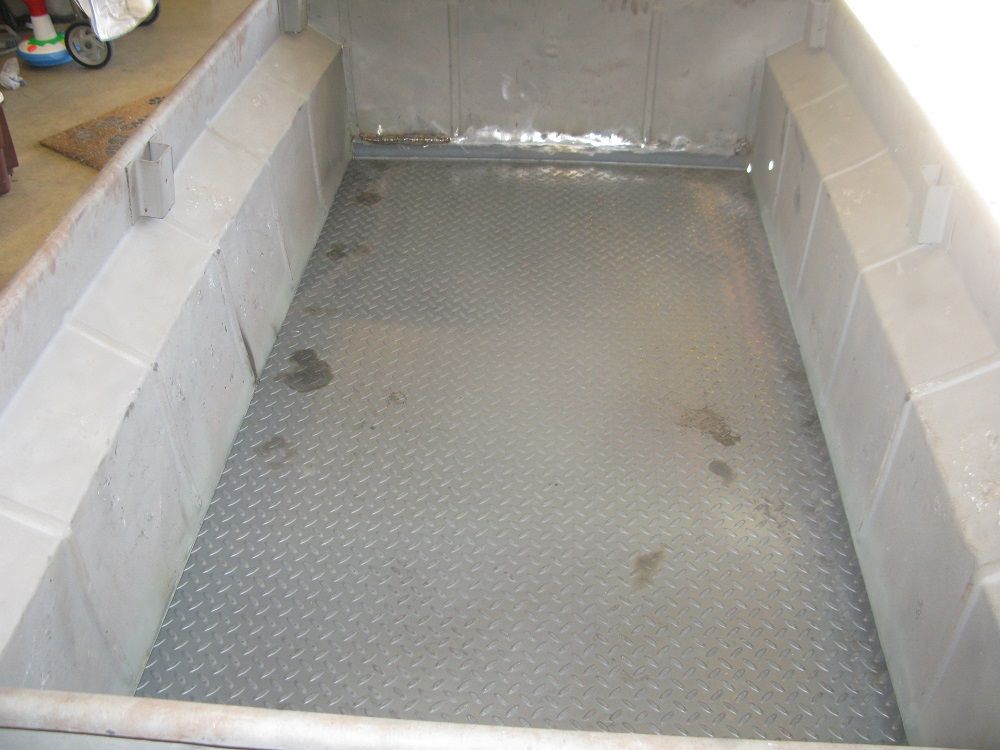 Also made a secondary standard ball coupler.
And here's the hitch at it's shortest and longest lengths. I think I'll be good
A few little odds and end to finish with all that stuff. After that I think I'm ready to start building the lid.