Went wheeling today at Cleghorn. Pretty moderate for the most part but still lots of fun. First off, the suckdown winch is the best mod ever. Suspension starts to unload and you lose traction and feel like you are about to flip, hit the button and just walk right up.
. Also, I'm in love with the MTR's, they grip like so much better on the rocks then my old tires.
Only issue I'm having is that I have this awful rubbing noise when I hit a bump/dip moderately hard and the axle goes straight up. I don't see any rubbing, and when I cycled the suspension everything cleared just fine
.
Anyways here the pics/video. I really thought I got better pics but oh well, I was having too much fun with my new and improved Jeep!
Suckdown winch on the powerline hill. This video DOES NOT do it justice. That hill is super steep and really dug out at the bottom. Never seen a short wheelbase Jeep make it up this. I've seen a bunch of well built LJ's get denied because the suspension unloading. It was so awesome to crawl it
.
Some random little hill:
Pics.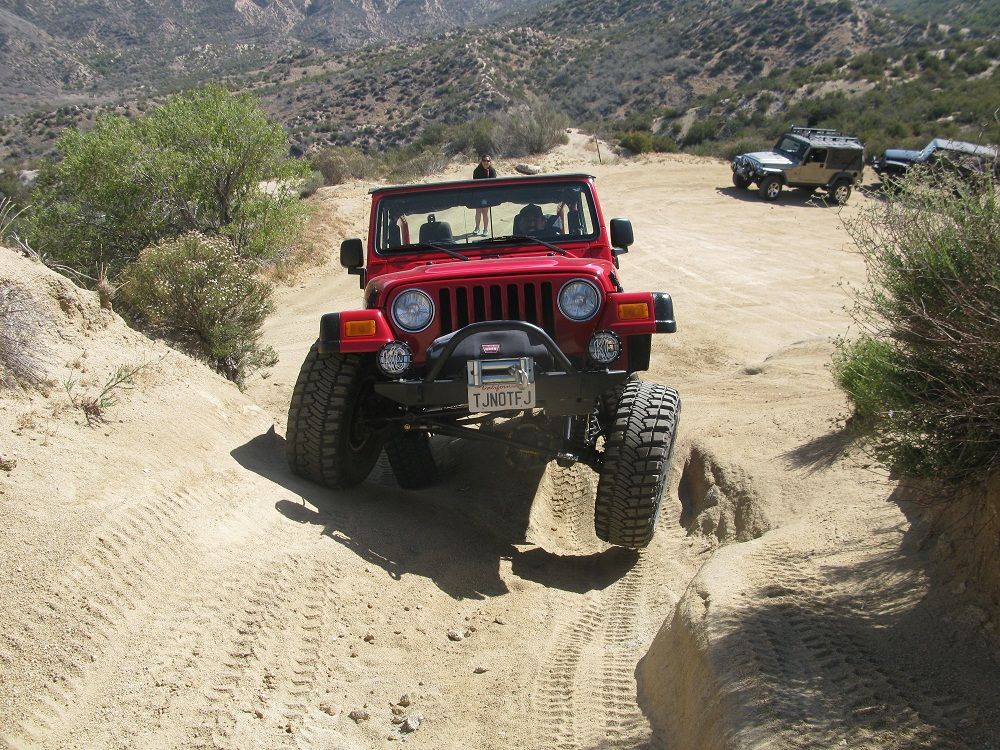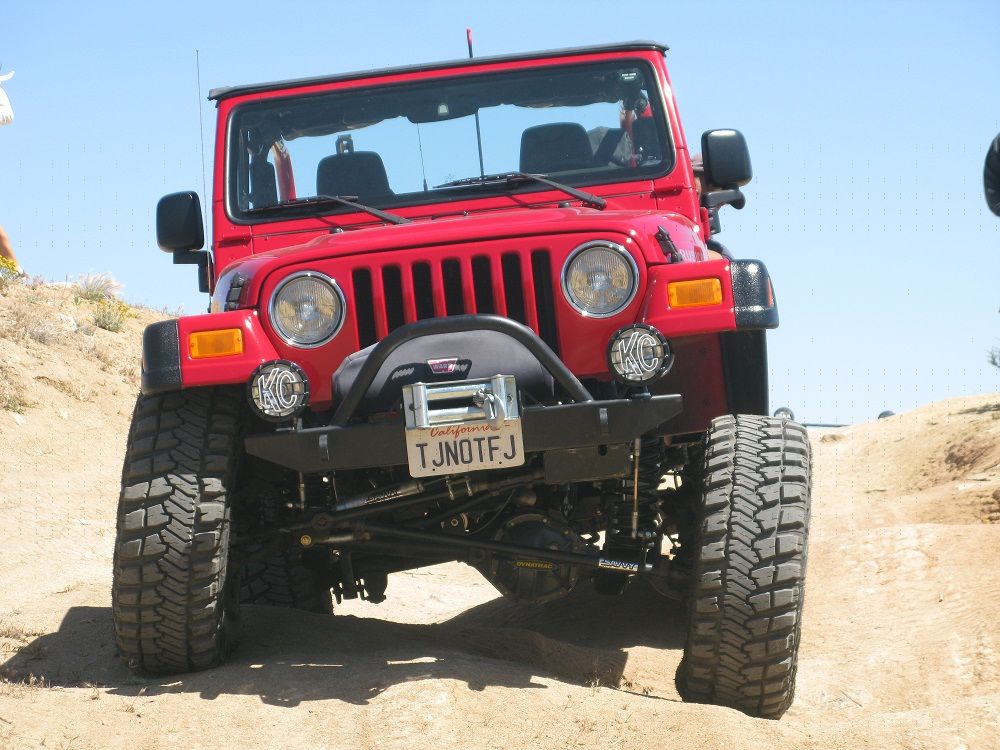 This little hill was fun.