Suckdown winch project is almost done. Winch is bolted into place, pulley and frameside attachment are in. Welding the frame side attachment in was a real pain in the butt. Lying on your back, trying to hold the piece steady and weld it at the same time was pretty difficult. Weld's aren't pretty, but it got good penetration which is all that matters.
The finished winch mount. I used that other half of the clevis as a little hawse fairlead. Without it the cable was rubbing pretty hard on the edge of the bracket and would have frayed it. With the nice round edge it works much better.
Winch in place for the final time. You can see the little fairlead helps keep the cable away from the frame too.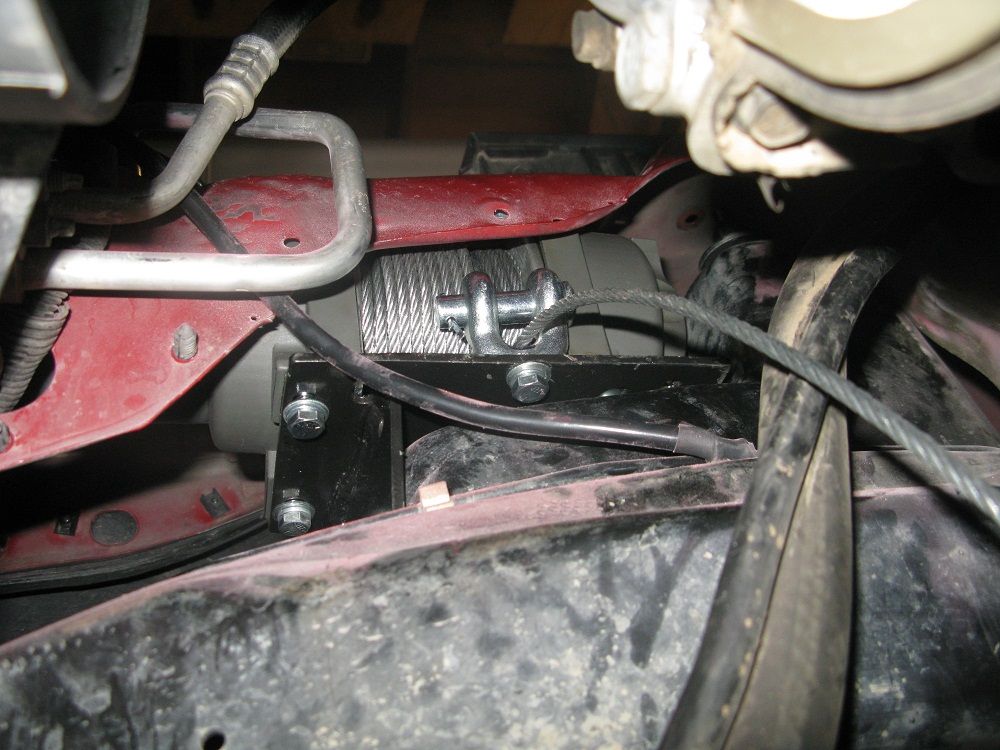 The pulley. It took a few attempts to get it lined up perfectly right, but the cable lines up absolutely perfect in the roller.
Lastly the pain in the butt frame side attachment. This is one of those times where it would be nice to have 5 tiny hands. Holding the piece and gun steady was a bit difficult.
All it needs is paint and wiring and I can cross it off the list. Also, I think I win the award for slowest build on short arms ever
. I don't ever think this Under Armor is going to be in stock. Tom Woods told me I can order the driveshaft 1/2" or so longer then it sits now to compensate for the UA. That way I can drive it until it's in stock. I may have to go that route....