While I'm waiting for things to finish up the front, I got to work on relocating the rear spring perches and swapping the 4" Fabtech springs for the 2.5" RC coils I have.
RC 2.5" on the left, Fabtech 4" on the right. Like I'v heard, the RC coil is every bit as long as the 4" coil extended.
Removed the coil buckets and cleaned up the frame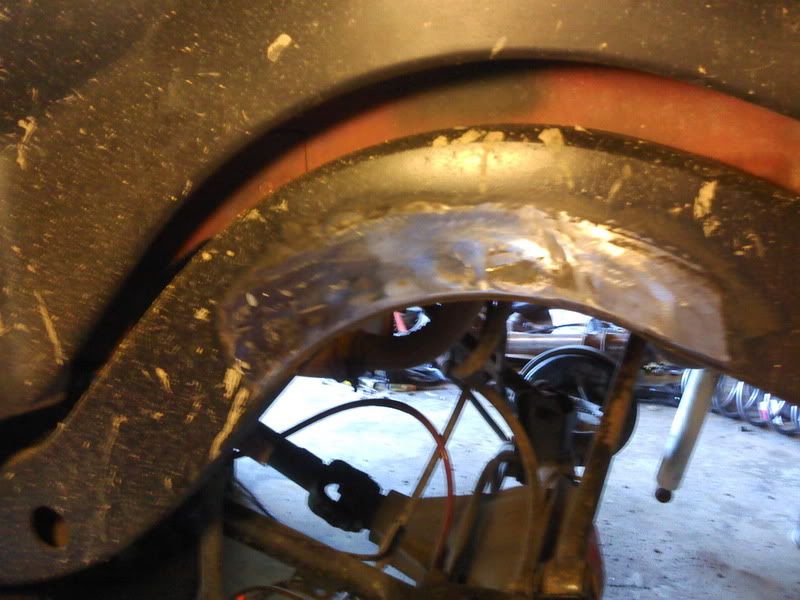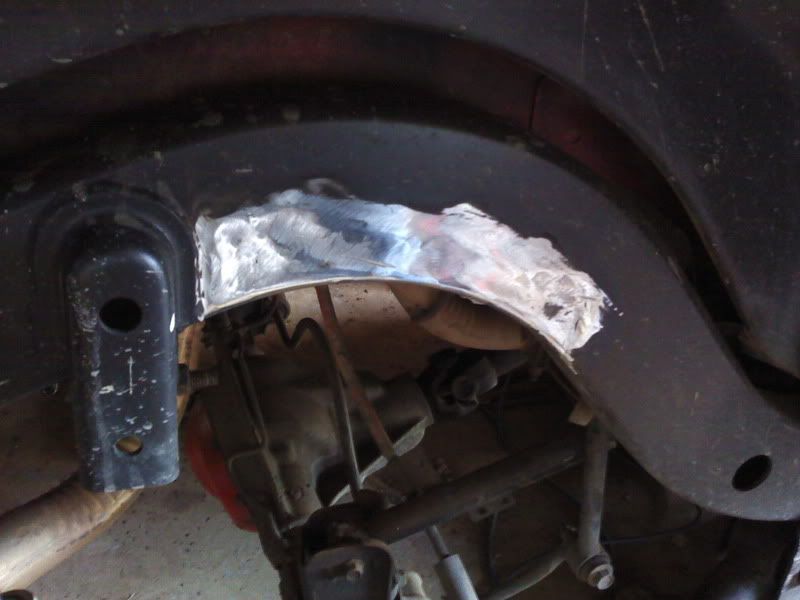 Nice good contact with the bump pad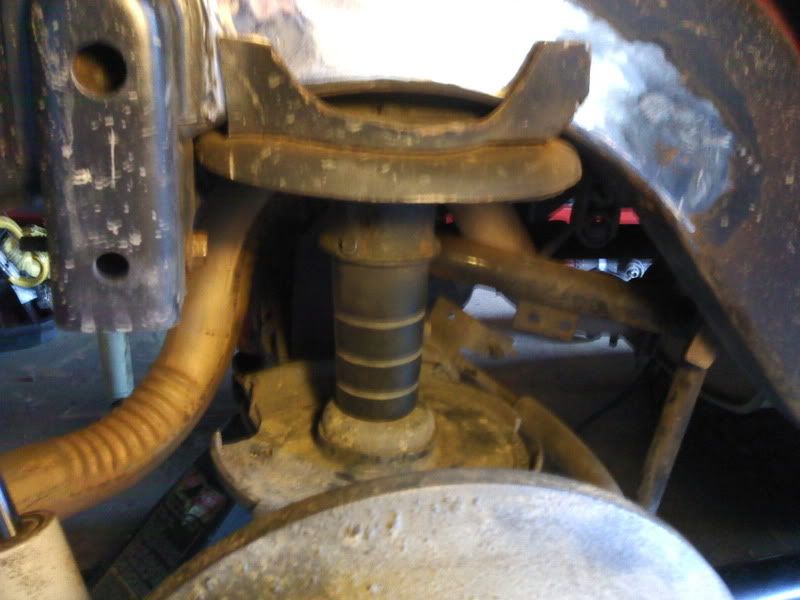 The more I dig into the suspension and modify/replace the Fabtech lift I originally purchased 3 years ago, the more I regret wasting the money on it. When I started working on the coil bucket relocation I came to discover that the shocks that came with the kit are reaching full compression before the bump stops that came with the kit make contact with the bump pad. I'd like to know what they were thinking when they designed the kit
I was actually hoping to remove some bump in the rear because I have tons of room in the wheel well for more stuff but my current shocks are too long. They are 25" extended, 16" collapsed, 9" stroke. For now I'm just going to have to run it as-is since I'm not ordering new shocks till I get the 4 link finished, outboard and figure out what shocks I want for that. I thought about relocating shock mounts or something to get this to work but it's not worth the time since I'll be re-doing the suspension very soon anyway...
With the shocks at full compression, bumps still 1/4-3/8" from even making contact
Still room for more stuff at bump
Whatever, I got both sides done and springs in. This isn't ride height but with some weight on the springs things look good
Looking at that exhaust makes me feel like chopping it off before the rocks tear it off...